The word "dessert" originated from the French verb "desservir", meaning "to clear the table" in English.
In the 17th and 18th centuries, jams and preserves were mainly used as desserts. However, as time passed, the visual presentation gained priority, and even fancy crockeries were used to keep apples or plums.
And soon, chocolates with other ingredients like milk and sweeteners were used to create sweet delicacies that were served at the end of the meal, which presumably led to the creation of the term dessert.
However, before we further move into the topic, let us first address a burning question, are desserts and sweets the same?
Generally, sweets like candies, toffees can be taken at any time, but desserts are to be eaten at the end of the meal.
Sweets contain sugar as the main ingredient, whereas desserts are not necessarily sweet. They can be made with sweetened condensed milk, whipped cream, fresh fruits, nuts, and heavy cream.
For example, chocolate is sweet, but when mixed with milk, flour, and sweetened condensed milk gives you a cake, which is a dessert.
Despite their different meaning, these two have always been forever companions in our lives since childhood.
Now that we know the basic difference between dessert and sweets let us look at the list of the best desserts in the world.
Every country has its iconic desserts, and the list is endless, but we have tried to include the best of the best. Also, a quick warning, you might drool by the end of the list!
1) Macaron
Macarons are easily one of the best desserts in the world. It is a round sandwich cookie available in various colors and flavors.
With the increasing demand for macarons, many countries have tried their hand at making this visually appealing dessert, which has become the best dessert in the world. The recipes may vary from one place to another, but the basic ingredients are almond flour, icing sugar, white sugar, and egg white. The macarons are roasted for a unique flavor.
2) Black Forest Cake
Black forest cake from Germany is one of the best desserts in the world. This dessert first appeared in 1930 and gained popularity after World War 2.
There is a story behind this classic cake where some argue that the name "black forest" denotes its birthplace, which is the Black Forest region of Germany and is famous for sour cherries and Kirschwasser. In contrast, others argue that the name has nothing to do with its birthplace and that it resembles bollenhut costumes with red pom-poms that women wear during their traditional function in the neighboring Black Forest.
This delightful layered cake consists of chocolate sponge cake with whipped cream, fresh cherries on top, whipped cream, and chocolate shavings.
3) Speculoos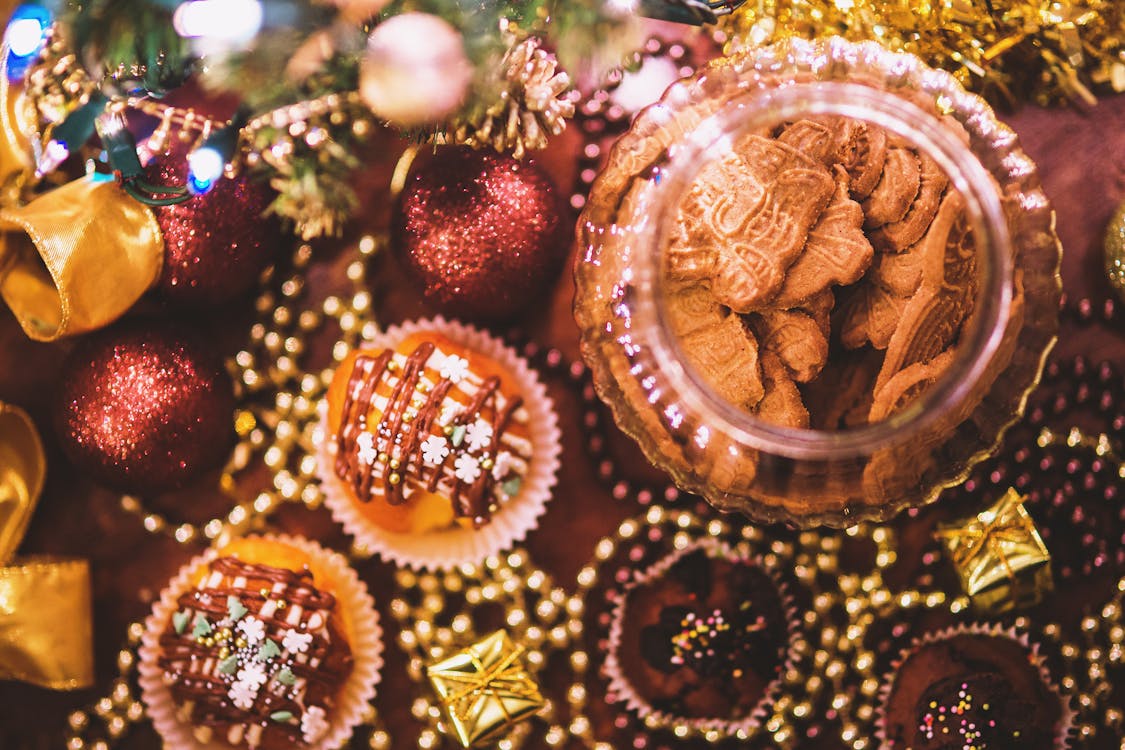 In Belgium, cookies are known as Speculoos, in Netherland Speculaas, and Germany Spekulatius. Speculoos cookies are popular in Belgium, Netherlands, and Germany. It is also known as Biscoff in some regions.
This cookie is eaten on St. Nicholas Day and throughout the entire Christmas season. Traditionally it was believed that on December 6th, children would wait for their treats from Sinterklaas and would empty their shoes to feast on Speculoos. Earlier, the image of St. Nicholas was carved on Speculoos, but its design changed with time.
This delicious dessert is thin, caramelized, and crispy texture, normally eaten or paired with afternoon tea.
4) Pastel de Nata
Portugal has several pastries and cake shops, and its iconic dessert- Pastel de Nata, is one of the best desserts in the world. The flaky caramelized pastry has a sweet custard filling, a pinch of cinnamon and is dusted with powdered white sugar.
There is a history behind this delicious recipe of egg custard. Over 300 years ago, in Jerónimos Monastery in Belém, West of Lisbon, nuns, and monks used to stiff their clothes with egg whites and avoided the wastage of leftover egg yolks. They were used as the main ingredient in preparing custard tarts. They started selling egg custards to make money.
Its balanced combination of flakiness from the outside and sweet, creamy sauce filling from the inside makes it one of the iconic desserts of Portugal and one of the best desserts in the world.
5) Poffertjes
Poffertjes is one of the delicious delicacies of the Netherlands and is also known as Dutch mini pancakes, baby pancakes, tiny pancakes, and Puffers.
It all started in 1795 in French monasteries, where monks used to bake pancakes with wheat flour. After the French Revolution, the shortage of wheat flour introduced them to buckwheat flour, which was grown in excess. So, they started using yeast and buckwheat flour as a replacement for wheat flour. It is bitter with plain flour, milk, and eggs to make this delicious sweet treat.
Poffertjes are freshly cooked and served warm, dusted with powdered sugar, and topped with a chunk of butter or some syrups or strawberries.
6) Chocolate Chip Cookie
Chocolate chip cookies from the U.S are one of the best desserts in the world. This delicious recipe has gained popularity worldwide and is often eaten plain or dunked in cold milk.
This cookie is also known as " Toll House Crunch Cookie," and the reason behind this particular name is that this recipe was first tried in the Toll House Inn by the owner Ruth Wakefield who used to cook meals for travelers.
Ruth Wakefield used to bake cookies with baker's chocolate, but one day due to a shortage of it, she used semi-sweet Nestle chocolate, which she cut into pieces and mixed with dough. Surprisingly after baking, the chocolate didn't melt, and the chocolate pieces were noticeable, resulting in the birth of the world-famous chocolate chip cookie.
7) Trifle
The English trifle is one of the best desserts in the world. This British dessert is easy to assemble and eat. It is one of the simplest recipes- a dessert made of three to four layers, including alcohol-soaked sponge cake, custard, and fruits. Each layer is repeated with the same ingredients.
Trifles from England is different from American trifles as American trifles are a multi-layer dessert that includes cake, pudding, and fruit and has various flavors. Trifles are topped with whipped cream or crushed nuts.
Normally they are served in a round transparent bowl so that the layers of fresh fruit, custard, and cake are visible from the bowl. This creamy dessert has gained immense popularity over the years and is tried by many as they are easy to make.
8) Malva Pudding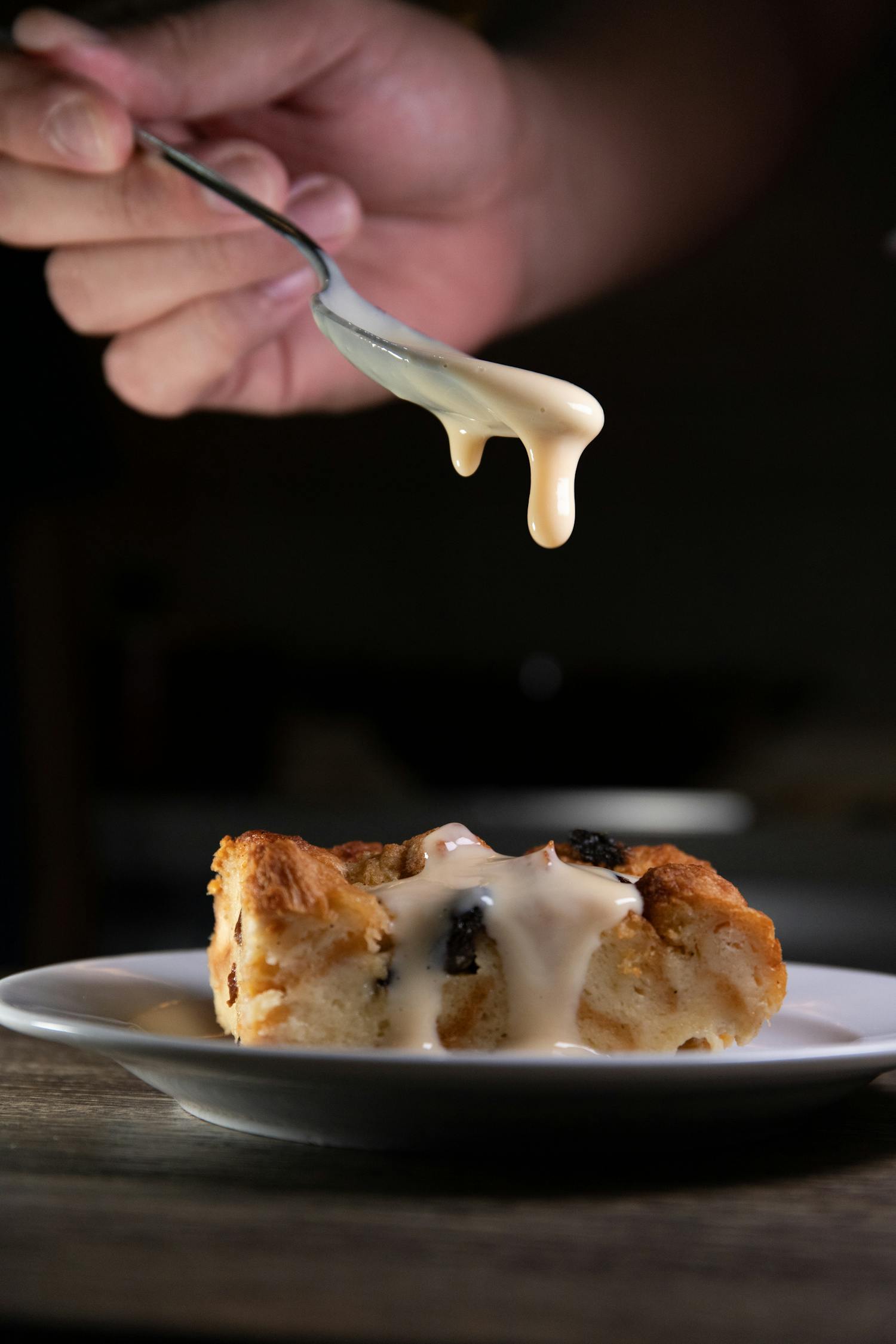 Malva Pudding from South Africa is one of the best desserts in the world. The origin of the name holds various arguments- some argue that the name Malva Pudding originated from the word "malvapoeding," which means marshmallow pudding because it has the texture of both pudding and marshmallow. Others argue that the taste of Malva Pudding was enhanced with the rose-scented leaves of geranium called pelargonium, and Malva is the African word for geranium.
Despite its arguments, this dessert has become one of the best desserts in the world. The basic ingredients are apricot jam and brown vinegar. This caramelized texture dessert is served warm with creamy sauce paired with custard or vanilla ice cream.
9) Gulab Jamun
Gulab Jamun from India has become one of the best desserts in the world. India is a country known for its tradition, culture, and festivals. Diwali, Holi, or any other festival, Gulab Jamun is a must-have in every Indian household.
This small, round-shaped dessert has gained so much popularity that even people from across the world crave to have a bite of this tasty treat.
Surprisingly, this dessert comes from Persia. With the invasion of Mughal emperors, India was introduced to this sweet dish prepared by the personal Persian chef of Shah Jahan.
Gulab Jamun is made with khoya and flour and kneaded into dough. The dough is then rolled into small balls and deep-fried. These deep-fried balls are dipped into a sugary syrup.
10) Churros
Churros from Spain is one of the best desserts in the world. It is a long stick of deep-fried dough made with flour and water. It is deep-fried in oil and dusted with powdered sugar or cinnamon and is paired with chocolate dip.
The name Churros come from the sheep "Churra" as its shape resembles that of the horns of these sheep.
There are many stories regarding the origin of this dessert. A part of the story says that churros are similar to "YouTiao", a Northern Chinese dish. The difference is that churros are sweet, whereas YouTiao is salty.
Others say that Portuguese sailors noticed the technique of making YouTiao by the Chinese, and they used the same method to create a sweet treat. Another story is that Spanish shepherds created this dessert. Unable to dine in fancy places, they made this delightful dessert easy to make with all the available items.
Despite its various arguments, this stick of deep-fried dough is known to hail from Spain and can be enjoyed at any time of the day.
11) Rum Cake
Rum cake is one of the best desserts in the world and hails from the Caribbean.
It all started in the 18th century when British colonists came to the Caribbean islands with their local foods. The Caribbean chefs started following British recipes but with a twist- adding their local items or liquors. And thus, the delicious rum cake first originated.
Rum cake is made with fresh dry fruit and nuts soaked in rum for a year. Waiting the entire year to have a rum cake during Christmas is indeed what makes it more special.
12) Mochi
Mochi from Japan is one of the best and famous desserts in the world. It is made from glutinous rice, water, air and filled with red bean paste. The glutinous rice or mochigome rice gives it a unique, soft, and sticky texture.
Water and air are key ingredients for mochi, which can be quite surprising. Water is added to avoid the sticking of rice on hands while mashing rice into a dough. Mashing rice produces air bubbles which gives it a stretchy texture.
13) Lamington
It is one of the famous and iconic desserts of Australia. It is believed to be an accidental recipe when the maid of Lord Lamington accidentally dropped his sponge cake into the melted chocolate. Lord Lamington did not like the wastage of food. He suggested that the sponge cake be covered with fine coconut powder to avoid the chocolate sticking to his fingers.
The accidental recipe gave birth to the famous recipe of Lamington, which is a chocolate-dipped square sponge cake covered with fine coconut powder and is a sweet treat enjoyed by people for ages.
14) Hummingbird Cake
Hummingbird cake from Jamaica is one of the best desserts in the world. The first recipe for Hummingbird cake was submitted to Southern Living in 1978 by Mrs. L.H. Wiggins of Greensboro, North Carolina. She was a widow from Virginia whose identity has remained a mystery throughout these years. She was the first lady to bake a layered cake.
What's the reason behind this name?
The name Hummingbird cake seems quite unusual. It was also called "Doctor bird cake," a nickname for the Red-billed Streamertail, a kind of hummingbird found in Jamaica. Some explain that this cake was enough sweet to attract hummingbirds, while others explain that the color of the pineapple banana cake reminds of the bird's feather.
Well, this hummingbird cake is a three-layered banana pineapple cake with spices and nuts having a crunchy texture on the top and which tastes perfect with cream cheese frosting.
This delicious dessert is a perfectly balanced combination of sweetness and little spiciness and is a must-have during one's visit to this country.
15) Apple Pie
This delicious dessert from the U.S.A is one of the best desserts globally and is eaten during Christmas or Thanksgiving. Well, one doesn't need any particular season to enjoy this puff pastry.
These sugary treats include apple as the main ingredient, but surprisingly apple trees were not found in America. The only apples found were crab apples that were sour and could not be used in making apple pie.
European people brought apples. Cinnamon and nutmeg, which are the basic ingredients of these best desserts, came from Sri Lanka and Indonesia.
So, the recipe was brought by European people where. The recipe was first published on American Cookery by Amelia Simmons in 1796, but the recipe gained popularity in the 20th century, and this dessert became an emotion for American people.
This sweet treat includes apple as the main ingredient with pastry on both the top and bottom. The base of this dessert is made separately, and the upper portion is given a criss-cross pattern. This homemade, comforting, delicious dessert is often paired with whipped cream, vanilla ice cream, or cheddar cheese.
16) Baklava
Baklava- a traditional dessert from the Middle East, is one of the best desserts in the world. The origin of this dessert has yet not been confirmed by anyone as many countries claim that the recipe of Baklava belongs to them.
Baklava is a layered flaky pastry made of extremely thin sheets called filo sheets with nuts and butter and often garnished with honey syrup.
The procedure of a thin layer of bread dough baked with nuts and honey came around 800 BC from the Assyrian empire. As this procedure got known by many countries, Ancient Greek tried their hands in making this recipe, creating extremely thin layered sheets known as filo sheets. But the credit of the immense popularity of this recipe till the present time goes to the Ottoman Empire during the fifteenth century, where many nations fall under this empire, and diverse nations mean numerous procedures of doing this recipe.
But what doesn't changes is the flakiness texture of this pastry which is topped with sweet syrup, and the syrup then soaks into the dessert, which melts into the mouth.
17) S'mores
S'mores from the U.S.A is short for "some more" and is one of the best desserts in the world. It is a sandwich cookie similar to a sandwich ice cream found nowadays. It consists of a roasted marshmallow and a small bar of chocolate between two graham cracker crusts. Often this dessert is covered in foil and warmed so that the chocolate melts.
Traditionally, marshmallows were used for medicinal purposes by Greeks and Romans. It came from a plant called Althaea Officinalis, whose roots and leaves were used for medicinal purposes. But, it was the French who sold marshmallows in the market as a delicacy rather than selling it for medicinal purposes.
S'mores is also known as a campfire treat, and its recipe was first published in 1927 in Tramping and Trailing with the Girl Scouts.
The recipe for S'mores included the traditional cooking method over the campfire, but nowadays, it can also be cooked from home comfort. Moreover, having one sandwich cookie increases the craving of having more.
18) Honey Toast
This delicious dessert from Japan is one of the simplest and easy to make amongst all the other desserts. This dessert has numerous names to it, such as Shibuya Toast, Brick Toast, and Hanito, as this dessert originated from the districts of Shibuya.
This dessert has the texture of both crispiness and softness.
But what's so exciting about this dessert?
The exciting part about this dessert is that it can be topped with many things, yet it can taste awesome. Sounds good, Right!
So, how this heavenly dish is made?
It's just as simple. Take bread and cut it from the top. Scoop from inside of the bread and cut the bread into cubes. Now coat the bread cubes with honey and put the cubes inside the block of the bread. And just bake it. Baking will give it a crispy texture, whereas honey-coated bread cubes will keep it soft. Toppings like ice cream, strawberries, whipped cream, oreo, chocolate chips are used, and it's finally garnished with shredded milk chocolate.
So, whenever you invite any guests to your home, prepare this dessert as they will love it.
19) Banoffee Pie
Banoffee Pie, made with dulce de leche from the United Kingdom, is one of the best desserts in the world. The word "banoffee" is a combination of banana and toffee and includes simple ingredients like banana, biscuits, cream, and sweet caramelized milk called dulce de leche.
Nigel Mackenzie first cooked banoffee pie in 1972 at his restaurant named The Hungry Monk. And from then, this dessert was liked by many people. Even a brand company called Nestle printed the recipe on the condensed milk can.
The recipe for this delicious dessert is so simple yet so wonderful.
20) Bread Pudding
It is one of the best desserts in the world. It was discovered that in the 11th and 12th centuries, pastry chefs used stale bread for cooking. In the 13th century, it was known as "poor man's pudding" in England because poverty-stricken people ate it.
Slowly, people started experimenting with this recipe using sweet cream or sour cream. Sweet bread pudding includes egg, milk or sweet cream, brown sugar, candied fruit, and spices, whereas savory bread pudding includes eggs, sour cream or milk, and ingredients of one's choice.
This "poor man's pudding" has now become a comfort food with passing time.
21)
New York-style Cheesecake
New York-style cheesecake is one of the best desserts in the world. Surprisingly, the recipe of New York-style cheesecake was originally not found in New York but was found on the Greek island of Samos.
In 1900, the recipe of York-style cheesecake with lemon zest became popular with the people of New York, and the credit goes to Arnold Reuben, who experimented with cheese pie. Still, the outcome was different, which is enjoyed today by many people.
York style cheesecake includes cream cheese or goat cheese, sugar, sour cream, lemon zest, lemon juice, and is served chill.
22) Key Lime Pie
Key Lime Pie from Florida is one of the best desserts in the world. The origin of this recipe is still not clear. It is believed that Aunt Sally created the world's famous recipe of Key Lime Pie. Neither her identity is clear, nor is it known that this recipe is hers or borrowed from someone.
Amidst the unknown history, this dessert became popular. It includes key lime with sweet condensed milk, egg yolks, graham cracker crust and is topped with whipped cream or meringue.
23) Sticky Toffee Pudding
Sticky toffee pudding from Australia and New Zealand is one of the best desserts in the world. It is also known as "sticky date pudding".
The origin of this recipe is still not known properly, but it is believed that this British dessert was made by Francis Coulson and Robert Lee, who got the recipe from two Canadian air force officers.
Sticky toffee pudding is a sponge cake with minced dates dipped in toffee sauce and is often paired with vanilla ice cream or custard.
24) Lava Cake
Lava Cake from New York is one of the best desserts in the world. It is also known as Molten Chocolate Cake and was first prepared by Jean-Georges Vongerichten in 1987.
The specialty of this cake is that it is prepared without flour and has hot chocolate oozing out from its center.
The chocolate version of this Cake is more familiar to everyone. This cake is served warm so that the hot chocolate oozes out from the center, which looks like lava.
25) Tres Leches Cake
Tres Leches Cake is one of the best desserts in the world. The recipe is believed to have come from Nicaragua, Mexico, and Latin America.
It is a three-mater cake soaked in condensed milk, evaporated milk, and light cream, similar to Tiramisu's classic Italian dessert.
In the 1930s, Nestle printed the recipe of Tres Leches Cake, and from there, this recipe became popular, which is still enjoyed.
26) Shortbread Cookies
The cookie from Scotland is one of the best desserts in the world. The name "shortbread" is due to its short structure and was originated in the 12th century when Scottish chefs used to bake shortbread during winter. This dessert is also related to Mary, Queen of Scots, during the mid 16th century.
This delicious treat is also made with peanut butter. Common people normally had it because it was expensive.
27) Chocolate Mousse
Chocolate mousse from France is one of the best desserts globally and has become popular with the passing time. It was first known as "Mayonnaise de Chocolat" and was prepared by French painter Henri Toulouse-Lautrec in the late 19th century.
Chocolate mousse includes egg, sugar, chocolate (preferably dark chocolate), butter and can be served in various ways.
28) Crème Brûlée
Crème Brûlée is one of the best desserts in the world. This dessert is found in France, England, and Spain and cannot be associated with one country.
Though, England claimed that putting burnt sugar was discovered by a student of Trinity College in Cambridge, whereas French people were more advanced. They put caramelized sugar on top of the custard.
The recipe of this dessert has been explored by many, and a variety of this dessert has been discovered, but as believed, Old is Gold.
29) Vanilla Ice Cream
It is one of the best desserts in the world. Before the mid-19th-century, vanilla was only produced in Mexico. Instead of using vanilla, other flavors were used for ice cream, such as rosewater and so on.
But before the availability of this flavor, vanilla-flavored ice cream was popular among people. And nowadays, the consumption of this flavored ice cream has increased with either being paired or eaten with something.
So, what are you waiting for? Here is a list of the best desserts in the world that one must try. Bake your treats or eat the heavenly, yummylicious treats. The moment it goes into the mouth, you are going to relish that moment forever.
To read more from us, click here.
——————–
Content is medically reviewed periodically by professionals for accuracy and relevance. Reviewers include doctors, nurses, mental health professionals, and even medical students.