Kodiak cakes recipes are trending these days. Kodiak cakes can be a quick and easy way to prepare a delicious dessert for cravings.
Many people are crazy about deserts and are looking for some amazing recipes to try out. This article will help you get a brief knowledge about Kodiak cakes recipes.
1. Kodiak Blueberry Muffins
There are so many dessert options available that you can try out staying at your home. Some of these are:
Blueberry is one of the most favorable flavors that many folks love and appreciate in their desert. While searching for Kodiak cakes recipes, you must try Kodiak cake blueberry muffins.
According to a study, these muffins contain low sugar content that makes them more preferable.
How to Make It?
Take a mixing bowl and put two ripen bananas in it.
Then use a fork and smash those two bananas completely.
Then add egg whites or the entire egg into it.
You can add 1 egg with yolk for better taste.
For an easy healthy muffin, you should use almond milk.
Add 1 cup (measuring cup) of almond milk into it.
For the extra test, you can add flavours to it.
The best flavour that goes with Kodiak blueberry muffin is vanilla.
Then add 7-8 teaspoons of brown sugar (You can adjust your sugar content according to your taste).
Adding 1 teaspoon of cinnamon powder will give extra flavour and taste.
Then add 2 cups Kodiak cakes mix into it.
Make sure you mix them pretty well till your get that smooth consistency.
Don't forget to preheat your oven.
And then add the hero ingredients, that is, blueberries in them.
Keep it 1 cup for better texture for the cupcakes.
Then put the batter in the cupcake molds. And don't forget to spray some vegetable oil before putting your batter.
Then bake it for 20-30 minutes as per requirement.
You can check your cupcakes using a toothpick.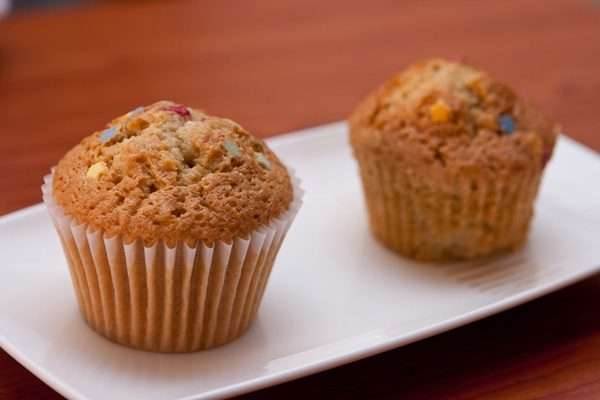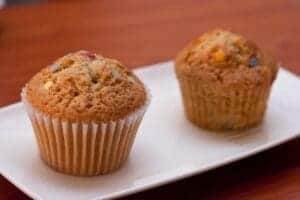 2. Kodiak Pancakes Recipe
You can also use Kodiak power cake for making protein pancakes. Kodiak cakes recipes can be your go-to breakfast option staying on the healthier side.
How to Make It?
Take half a cup of the Kodiak power cakes mix. Add the same to a mixing bowl or container.
Then pour a half cup of the silk almond milk into it.
Then crack one whole egg and put it into the mixture.
Then do sprinkle a little amount of cinnamon to add extra flavor to your Kodiak pancakes.
Then mix the ingredients properly and make sure there is no lump in it.
You can also add a little more almond milk if the consistency is quite thick.
You can also add blueberries directly into it for better flavor and taste. But is completely optional to put.
Then pour your pancake mix on the pan.
Make sure you heat the pan on a low flame and also use oil over it.
You should use olive oil as that would fit into your fitness cart.
Then cook your pancake until you get that golden color on it.
Enjoy your pancakes with maple syrup or any other ingredients.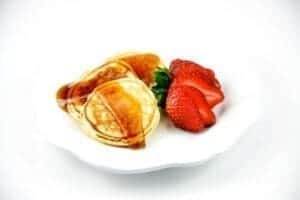 3. Kodiak Chocolate Chip Muffins
A way to protein-packed Kodiak chocolate chip muffins can be the best way to healthier yet tastier food while trying Kodiak cakes recipes.
How to Make It?
Take a measuring cup and use it for all your ingredients.
Add 2 eggs to a mixing bowl.
Then add milk into it. The measurement of milk should be 1 cup.
To make it more healthy you should use almond milk.
Add 3-4 cups of Kodiak mix to it. And mix them well to avoid bubbles form in it.
Then after mixing the whole mixture.
Use vegetable soil and spray it on the muffin's mold.
Then put some choco chips over the batter.
And then put the muffin's mold filled with batter in the oven.
Enjoy delicious Kodiak choco chips muffins without having the guilt for unhealthy food intake.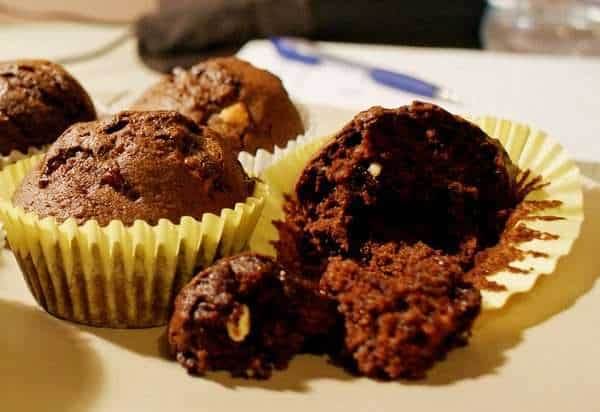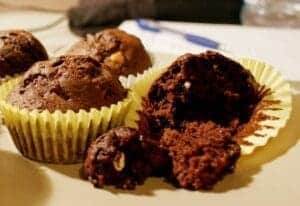 4. Kodiak Cakes Choco Chip Cookies
Are you still looking for some astounding Kodiak cake recipes? Then here it for Kodiak cakes choco chip cookkies.
How to Make It?
Take Kodiak flapjack and waffle mix. You can use your favorite flavor.
Take one full cup of Kodiak mix. You can also make the quantity of Kodiak mix half a cup more.
Add one full cup of oats.
In that mix three-fourth cup choco chips. You can also take semi-sweet ones for healthier options.
Then set your oven to preheat.
Then add melted butter to the batter.
Or
You can take a separate bowl and add brown sugar, cream, and butter (unsalted) into it.
Don't forget to add a whole egg to it.
And 1 teaspoon of vanilla extract to your Kodiak cookies mix.
Then add your unsweetened or semi-sweet choco chips into it.
And use a scoop or make it with your hand.
And put your cookies on the microwave tray.
And microwave it for some crispy and tasty Kodiak choco chips cookies.
Read more about 5 best way to clean ears
Benefits Of Kodiak Cakes Recipes and Mix
Kodiak cakes recipes are an astounding way to add protein to your body. According to reports, Kodiak cakes mix contain 14 grams of protein that will be extremely favorable for your muscles building.
While making Kodiak cakes recipes, you are providing your body with an adequate amount of carbohydrates. According to a study, Kodiak cakes mix powder contains around 30 grams of carbohydrates.
And the best part about Kodiak cakes recipes is that you will eat tasty food with very little sugar. According to research, Kodiak cakes contain around 3 grams of sugar, and it's not that unhealthy.
Great for power and strength. The study showed that Kodiak cakes could be a replacement for unhealthy cakes.
Read more about Kodiak cakes.
Kodiak Cakes Recipes
Try these amazing Kodiak cakes recipes to maintain good health and strength. These recipes will boost your fitness by adding amazing health benefits.
Go ahead! And give yourself a treat yourself with outstanding Kodiak cake recipes.
Click here to check out more articles like this.
——————–
Content is medically reviewed periodically by professionals for accuracy and relevance. Reviewers include doctors, nurses, mental health professionals, and even medical students.