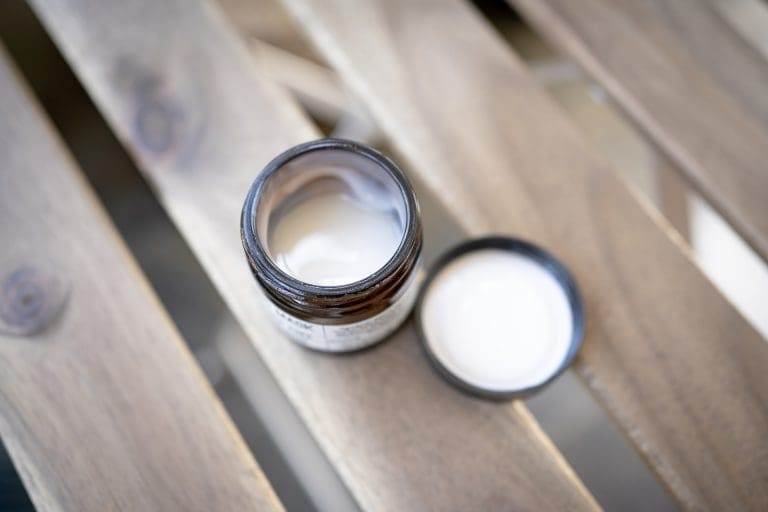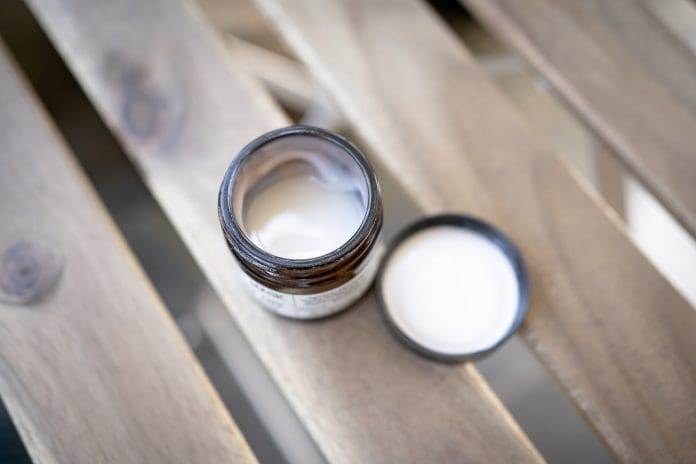 A guide to the best face moisturizer for dry, sensitive skin
Every skin type is determined by genetic formulations, although it can also be affected by other factors that alter with time.
Everybody acquires a different skin type. There are five types of skin: normal, dry, oily, combination (both oily and dry skin), and sensitive based on the above characteristic.
What Causes Dry Sensitive Skin?
Excessive loss of water and oil from the body results in dry skin, and dryness can cause itching, scale or flake, peel, feel rough to the touch, crack and bleed, appear red or ashy-looking. Dry skin looks more aged when you are still in your young phase.
Sensitive skin needs proper concern about exacerbating breakouts or triggering flare-ups in sensitive skin.
People are mostly fed up with dry, sensitive skin. But you can bring your extremely dry skin back to life. For that, you need to look for ingredients like hyaluronic acid and dimethicone, Glycerin, propylene glycol, proteins, which help keep skin hydrated. Urea plays a major role in soaking water into your skin.
Moreover, Lanolin, mineral oil, and petrolatum lock in moisture into your skin. All these ingredients support a healthy, well-hydrated skin barrier to protect it from dryness.
People have problems like irritated skin, burns, redness, stinging and flaking. To treat all these casualties, doctors recommended moisturizers with approved ingredients including ceramides, glycerin, colloidal oatmeal, and niacinamide to boost the protective skin layer preventing further water loss and calm inflammation.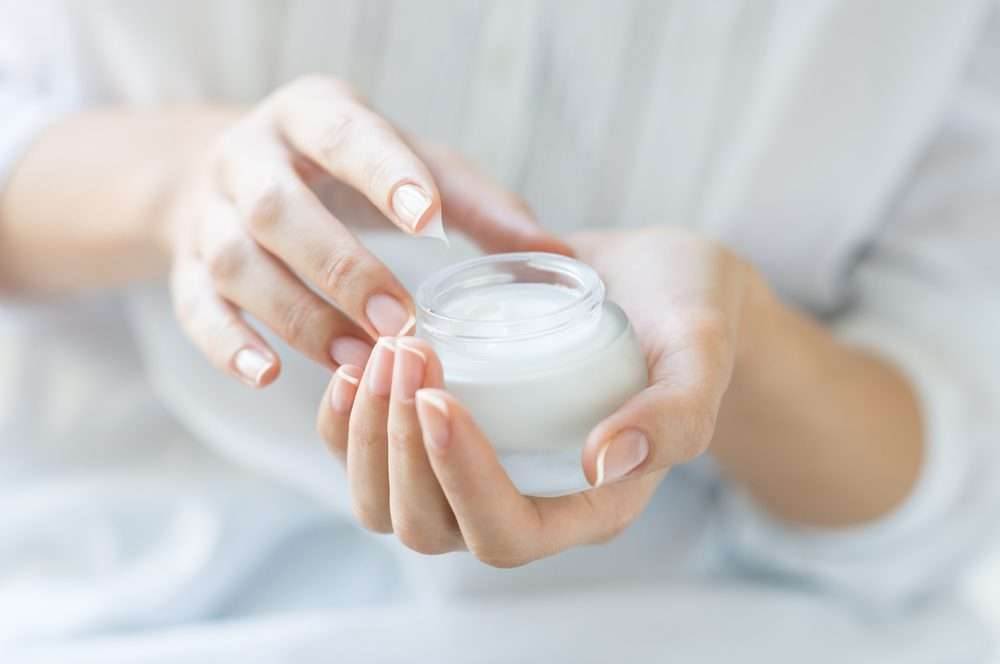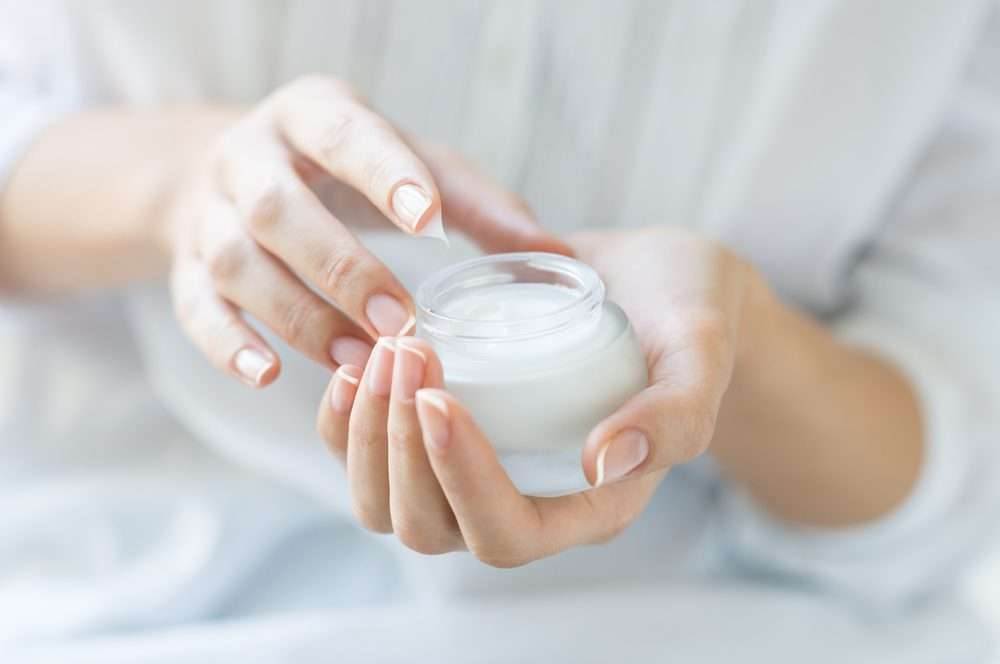 4 Reasons to Use Moisturizer for Dry Skin
1. Moisturizer Helps With Skin Problems
Whether you have dry skin, oily skin, or sensitive skin, using the right moisturizer can help you avoid many skin problems. It helps the skin to maintain its balance.
When skin is extremely dry or oily, problems like acne arise. And moisturizer can help with such issues.
2. Moisturizer Helps Fight Wrinkles
People who have dry skin are more prone to getting wrinkles. So, if you moisturize your skin properly, you do not have to worry about wrinkles.
3. Moisturizer Helps Hide Away Blemishes
A well-moisturized skin looks clean and clear, and it also evens out blemishes present on your skin.
4. Moisturizer Gives You a Healthy & Young Look
Moisturizing can give your skin the much-needed attention to stay healthy. And healthy skins look young.
Moisturizer helps the skin repair itself.
The Best Moisturizer for Dry Skin
1. Best Face Moisturizer for Dry Sensitive Skin: Augustinus Bader The cream – TFC8 Face Moisturizer
Courtesy of Sephora Augustinus Bader The Rich Cream First Aid Beauty Ultra Repair Face Moisturizer is a fast-absorbing lotion that is also one of the best moisturizers for dry, sensitive skin.
This moisturizer keeps the water in and the aggravations out.
It contains the trademark TFC8 blend complex of natural amino acids, vitamins, and synthesized molecules. It also helps to feed the ingredients into the skin and helps reclaim the skin's appearance.
It also includes vitamin D, vitamin E, vitamin B, and hydrogenated rice proteins, which improve skin texture and improve the overall appearance of hair.
It's particularly excellent for dry, aged skin because it includes the proprietary blend of amino acids and vitamins that naturally occur throughout a person's skin, too. This product is highly recommendable by both skin experts and dermatologists.
2. Best Face Moisturizer for Dry Sensitive Skin: L'Oréal collagen-infused Moisturizer
Collagen-infused cream from L'Oréal helps rejuvenate your skin from aging. Massage it over your face and neck to smoothen the appearance of fine lines and mild wrinkles.
The lightweight formula absorbs quickly and is non-comedogenic, so it won't block the pores or cause irritation. It is best suited for your morning or nighttime skincare routine.
3. Best Face Moisturizer for Dry Sensitive Skin: L'Occitane 25% Shea Butter Comfort Cream
L'Occitane's 25 percent Shea Butter Comfort Cream is idealized for regular utilization with its velvety and dissolving surface. It is defined with an elevated concentration of shea butter (25%).
You'll immediately take note that any feeling of snugness (regularly a side impact of dry skin) scatters and takes off a supple complexion. 
It has a combination with sensitive skin and gets terrible dry patches in the cold. This cream is mostly liked because there it doesn't leave behind any irritation and dryness.
It's a strong choice for anybody whose skin needs additional coddling with no possibly aggravating scent or colors. However, this lotion has a thinner consistency but stands out for its hydrating prowess.
Key ingredients include organic shea butter, jojoba and olive oils, calendula, and chamomile to smooth and relieve dry skin on contact.
4. Best Face Moisturizer for Dry Sensitive Skin: CeraVe Moisturizing Cream
CeraVes Moisturizing Cream has long been used by people suffering from eczema and various other skin-related issues. This is a 24-hour treatment that provides hydration but also aids in restoring the protective skin barrier via ceramides and hyaluronic acid.
Cerave moisturizing cream uses highly lipidated cells that help protect delicate skin by reducing pore-draining. People prefer this cream for its low price and high-quality formula.
CeraVe Daily Moisturizing body cream is praised by many over and over as it's a fragrance-free lotion that touts three types of ceramides coupled with hydrating hyaluronic acid is perfect for people battling with skin flare-ups and eczema. Its formula is gentle enough to be accepted by the National Eczema.
5. Best Face Moisturizer for Dry Sensitive Skin: Best (lightly less expensive) splurge
This moisturizer is the best fit for dry skin since it contains emollients and ceramides that support the skin barrier. The cost of $140 may seem a little steep for a bottle of nothing more than two ounces. But a little of this moisturizer works wonders.
Beyond the brand's website, this product is available exclusively in dermatologists' offices.
The brand's lotion is highly regarded among beauty editors and celebrity acclaim alike and was only made available in dermatologist offices in the United.
6. Best Face Moisturizer for Dry Sensitive Skin: Triple Lipid Restore- Anti-aging Moisturizer
Triple Lipid Restore keeps your skin at the optimal acidity level to help it retain moisture. Key ingredients used are ceramides, common cholesterol, fatty acids, glycerin, vitamin E.
This formula is filled with moisture-boosting ingredients like vitamin E and glycerin, and natural fats that repair the skin barrier. The cream both alleviates and smooths fragile skin.
Triple Lipid Restore is an ideal/best moisturizer for dry, sensitive skin, delivering rejuvenating ceramides, cholesterol, and fatty acids in an optimal ratio to protect the skin's moisture barrier. Rosacea-prone skin needs hydration, and it's a very good product to lock its moisture to cure Rosacea.
7. Best Face Moisturizer for Dry Sensitive Skin: True Cream Aqua Bomb
The True Aqua Bomb Cream is a new but hydrating moisturizer fabulous for restoring dried-out, lackluster skin. It clears the glowing complexion but is not oily, and I can certainly see myself coordinating it into my winter skin schedule.
The cream moreover contains the Napier Original Formula found in all belief items. This equation is the key to the viability of belief's skincare because it calms your skin down by securing it against aggravations. It conjointly has anti-aging benefits to keep your skin sound and brilliant.
True Cream Aqua Bomb has a creamy texture that helps your skin glow. The thicker consistency feels luxurious, and it hydrates skin so well. To make a note of it, although it has a creamy texture, it doesn't have a sticky nature.
8. Best Face Moisturizer for Dry Sensitive Skin: Kate Somerville DeliKate Recovery Cream
The Kate Somerville is specifically designed to relieve tightness off your skin and give it a soothing feel. The thick, rich texture melts upon contact and feels luxurious at night, especially on flaking or irritated skin.
This cream provides a calming treatment. The calming properties of this cream are due to the peptides and ceramides.
Gives a buttery texture and squashy touch with intense hydrating benefits.
9. Best Face Moisturizer for Dry Sensitive Skin: Senté Dermal Repair Cream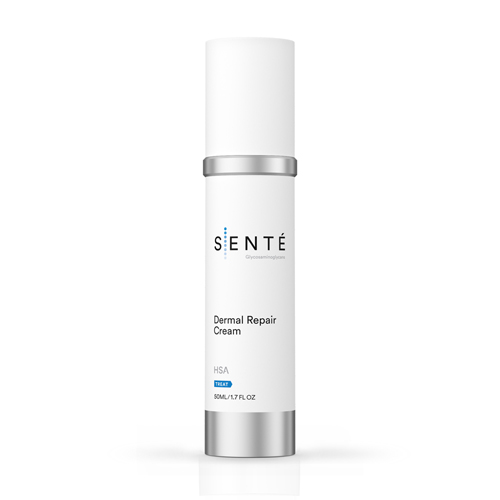 Senté Dermal Repair Cream is a progressive skincare item clinically shown to hydrate and restores the foremost sensitive skin profoundly.
Dermatologist recommended, tested, and confirmed that repair cream contains protected Heparan Sulfate Analog (HSA) to assist diminish unmistakable redness and diminish the appearance of fine lines and wrinkles.
10. Best Face Moisturizer for Dry Sensitive Skin: SkinCeuticals LHA cleansing gel
SkinCeuticals, the brand's LHA cleanser, happens to be another favorite for those with dry skin since it "will swamp off dead skin cells at the surface without dehydrating the skin and taking away its natural oils." It helps the skin to retain moisture.
11. Best Face Moisturizer for Dry Sensitive Skin: The Body Shop Vitamin E Nourishing Night Cream
The Bodyshop vitamins e creme is soft and rich absorbent yet is good for keeping skin soft. It does, however, not irritate the skin anyway. People love this night Cream from the Bodyshop for its velvety smooth consistency.
It leaves the skin soft with no greasiness.
The best Moisturizers for Dry Skin According to Dermatologists
Not every moisturizer works for dehydrated skin, particularly in winter. If your face is oily, it is better to use a thickening cream or wash it off before bathing if it gets too greasy to keep your skin looking as fresh as possible.
It is best to use your skin moisturizer in combination with a mixture of emollients like esthetic agents (like cannabinoids and other natural moisturizers) including.
First, understand your skin type and sensitivity as not every product, either its natural oil, ceramides soothing colloidal oatmeal, Avocado oil, shea butter, suits your skin. According to your skin dermatologist, pick moisturizing creams to treat your flaws.
How do I choose the right moisturizer?
Moisturizers hydrate and help to protect the skin's barrier and retain moisture. All skin types should look for moisturizers with ingredients for hydrates and moisture if a moisturizing agent includes a mixture of hyaluronic acid, glycerin, ceramides, squalene, and thinner oil.
Moisturizing cream with an anti-itch ointment is required in people with extremely damaged skin resulting from excessive humidity. In the end, the right moisturizer ought to give you healthy and soft skin.
1. Consider Your skin type
Is your skin dry, sleek, ordinary, or a combination of all? Are you acne-prone or have delicate skin? The answers to those questions should decide which moisturizer you choose since various items are defined for distinctive skin types.
2. Think of texture
The surface of a great moisturizer for you is additionally related to your skin sort. Normal skin does best with a light, non-greasy moisturizer, whereas dry skin may require a heavier, creamier equation that's more likely to "lock-in" dampness.
Please note the surface of the item within the holder and how it feels all over after you apply it.
3. Check its scent
Your moisturizer will be right following to your nose at whatever point you apply it, so its fragrance is critical. For that reason alone, it's worth shopping at a place where you'll test diverse sorts of moisturizer or at the slightest unscrew the holders to get a whiff.
And if you have got acne-prone or delicate skin, attempt to maintain a strategic distance from any scented moisturizers with scents or perfumes.
4. Check for SPF
Choose a moisturizer with an SPF 15 or higher and apply it each day as directed. Nowadays, you do not need to buy extra sunscreen for SPF, as moisturizers with added SPF are available.
You need SPF to protect your skin from the sun's rays, even in the winters.
I hope this guide on "best face moisturizer for dry, sensitive skin" helps you pick the right one for your skin type.
——————–
Content is medically reviewed periodically by professionals for accuracy and relevance. Reviewers include doctors, nurses, mental health professionals, and even medical students.