Are you suffering from Irritable bowel syndrome? Haven't tried the fodmap diet? Then you must learn a few of these low fodmap recipes and follow the fodmap diet. The diet focuses on removing the following from your food:
Fermentable Oligosaccharides, Disaccharides, Monosaccharides, and Polyols.
According to few reports, these increase IBS issues (Irritable Bowel Syndrome) due to their high sugar content.
Ergo, low fodmap recipes can be the solution to your Irritable Bowel Syndrome or any gastrointestinal issues. Below we have a list of recipes to add to your low fodmap diet plan.
Top 5 Low Fodmap Recipes:
1. Chicken Roast
Ingredients Required:
Carrots, parsnips, chicken breast, and potatoes
Steps to Follow:
1- Take a tray to prepare your chicken roast fodmap recipe. Then start cutting your vegetables uniformly. Take 3 carrots and cut them into pieces.
2- After cutting your carrots, do the same with Parsnip; make sure you take 3 parsnips.
Once you are done with cutting both these, move ahead with cutting potatoes into pieces.
3- Now, arrange all of these cut vegetables into a Microwave friendly tray. Then add chicken breast in between these vegetables. End with a little bit of seasoning.
4- Sprinkle the required amount of salt and mixed herbs. You can also add black pepper or any other herb as a part of your seasoning. Now Microwave the tray and enjoy your good to go fodmap meal.
Note: Try not to use any extra ingredients that may disturb your meal.
Prepare this astounding recipe to get the benefit of low fodmap.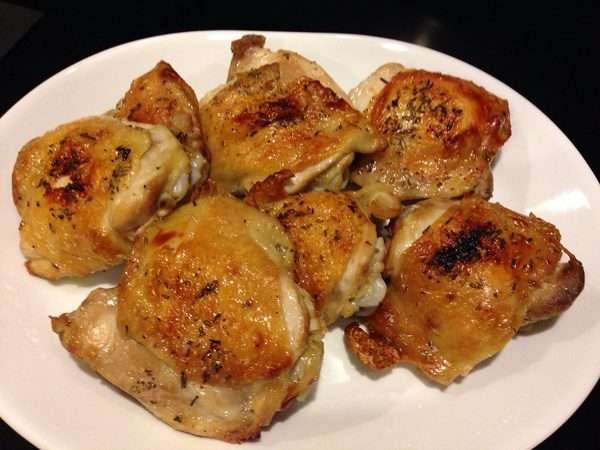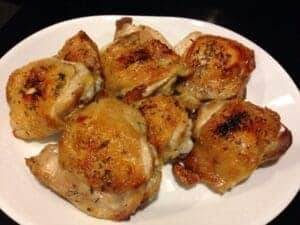 You can read more about low fodmap recipes here.
2. Campfire Stew
Ingredients Required:
Sausages, oil, bell pepper, spices, flour, chopped tomatoes (tomatoes puree), fodmap cubes (or stock), and carrots.
Steps to Follow:
1- Start with heating a pan in medium flame. Then add garlic-infused oil to your pan. Once the oil gets heated, add 4-5 sausages to it.
2- Saute the sausages for 2-3 minutes till they turn a little brown. Add carrots and bell pepper to the pan. Make sure you cut both the vegetables before adding them to your pan.
3- After this, you must add a spice blend or any spice that you want to add.
4- Stir for 4-7 minutes till the vegetables soften. You can also add flour for thickening your gravy (optional).
5-Add water (as per requirement) and give the water 1-2 boils. Now add tomato puree or chopped tomatoes.
6- Then, you could also add a low fodmap cube or stock cubes to add astounding flavours to your food. Let it cook for 8-12 minutes till the boil comes over.
7- Then you can add butter beans at last, but it is optional.
8-Lastly, give your dish an engrossing look by sprinkling spring onions. Serve on a plate and enjoy one of the most delicious low fodmap recipes.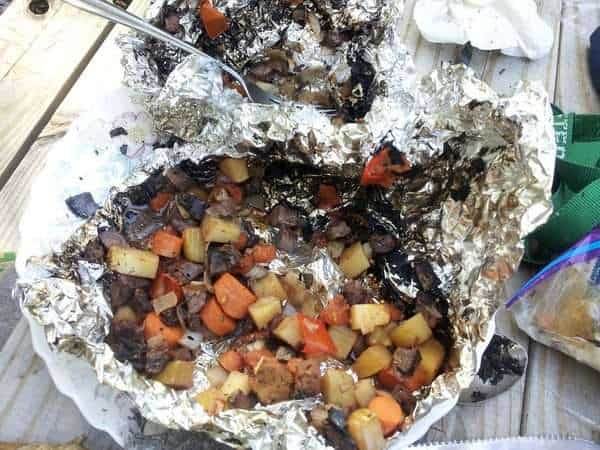 Read about the 8 ultimate benefits of English breakfast tea here.
3. Chicken Alfredo
Ingredients Required:
Butter, chicken breast, cream (lactose-free), pasta, oil, oregano, black pepper, cheese cube, and spinach.
Steps to Follow:
1- Heat a pan and add one and a half tablespoons of butter to it. Simultaneously, you can boil your pasta in another container.
2- In your heated pan, add chicken breast and stir fry them till they get cooked properly. Then once the chicken is cooked, start shredding the chicken breast.
3- Also, check in if your pasta is boiled properly or not. Then in that same pan, add a good amount of lactose-free thick cream.
4- You can take 150-200 ml for 1 bowl of pasta. Then give that cream 3-4 boils and add oregano to it.
5- Add black pepper and salt, as per your requirement. Add the shredded chicken to the cooked cream.
6-You can also add spinach to your pan after the cream is cooked. Also, add a cheese cube to make it more delicious.
7- Lastly, add boiled pasta and stir it for 5-7 minutes. Serve into a bowl and enjoy one of the best low fodmap recipes.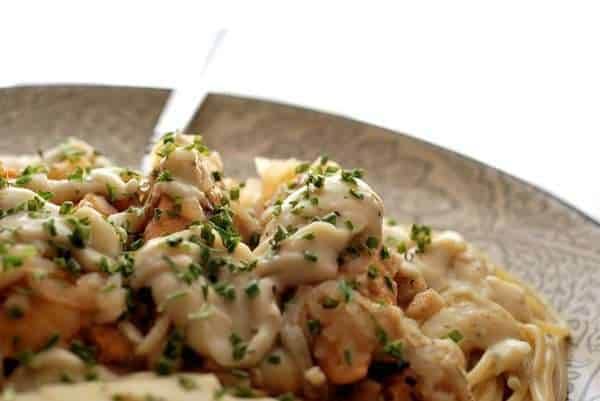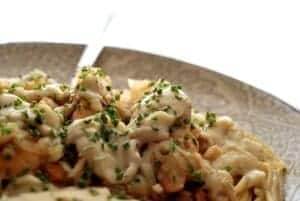 Read about juice cleanse benefits here.
4. Halloumi And Veggies Chilli
Ingredients Required:
Mashed potatoes, tomatoes, brinjals, chilli flakes, oregano, salt, cumin powder, asafoetida, and hot water.
Steps to Follow:
1- Take a pan and add 1 tablespoon of oil to it and turn the flame to medium heat.
2- Take 2 brinjals and cut them into small pieces. Add the brinjals to the pan and stir till it gets soft and tender.
3- Take a small bowl and make a paste in it. In that bowl, add oregano and chilli flakes. Also, mix cumin powder and asafoetida. Make a paste using all these ingredients.
4- You can also use garlic and onion (optional). You can then add tomato puree to your paste by mixing it with hot water.
5- Stir properly till the boil comes.
6- Cook it for 15-20 minutes, then enjoy it with some mashed potatoes or potato chips
Note: The whole recipe takes up to 30 minutes to prepare. You can also prepare these gravy dinner recipes using a slow cooker. This low fodmap recipe is known to help treat IBS symptoms.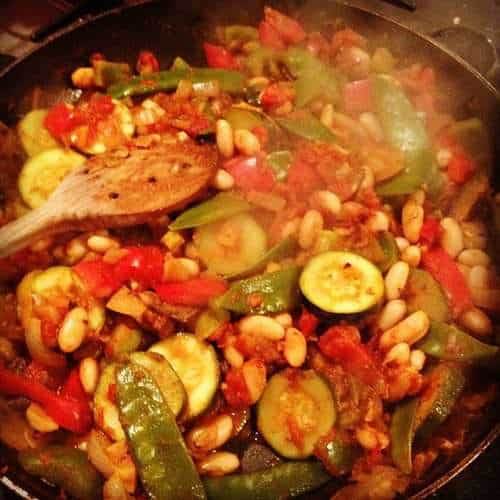 5. Veggies Paella
Ingredients Required:
Rice and vegetables
Steps to Follow:
1-Take around 200 grams of rice. You can take your own choice of rice, but pyla rice is more preferable. You can also use risotto rice and mix both of them.
2- Try to use a measuring cup for the appropriate amount of rice. Then start chopping your vegetables. Start from 1 whole carrot to cut into slices.
3- On a plate, take saffron and pepper. Heat a pan and add the chopped vegetables to it.
Stir those vegetables till they get soft and tender. It will take around 4-7 minutes to half-cook your vegetables.
4- Then add half a bowl of tomato puree to the pan and mix it properly.
5- Now add your rice to the pan and let it cook for 4-6 minutes. Put everything else in the pan and let it cook for 10-15 minutes.
6- Once the food is cooked, serve it on a plate. Enjoy one of the healthiest low fodmap recipes.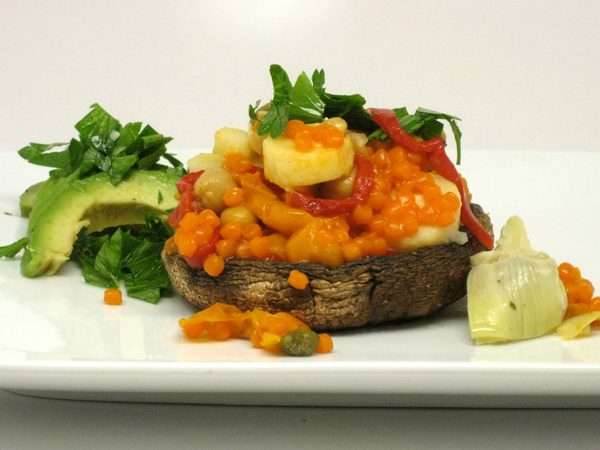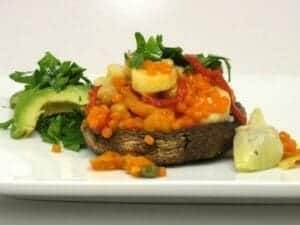 Low Fodmap Recipes
Try out these great low fodmap recipes for health benefits. Always make sure your serving size is sufficient for your body size, age, and requirements. Don't exceed the amount, but that doesn't mean you starve yourself.
Eating high fodmap food will eventually harm your body. So, it is high time you go ahead and try these delicious low fodmap recipes.
You can also try many gluten-free, low fodmap recipes for your Irritable Bowel Syndrome.
Click here to check out more articles like this.
——————–
While at times contributed by guest authors, our content is medically reviewed periodically by professionals for accuracy and relevance. We pride ourselves on our high-quality content and strive towards offering expertise while being authoritative. Our reviewers include doctors, nurses, mental health professionals, and even medical students. 
Do note that any information found on the site does not constitute legal or medical advice. Should you face health issues, please visit your doctor to get yourself diagnosed. Icy Health offers expert opinions and advice for informational purposes only. This is not a substitute for professional medical advice.