While at times contributed by general users, our content is medically reviewed periodically by professionals for accuracy and relevance. We pride ourselves on our high-quality content and strive towards offering expertise while being authoritative. Our reviewers include doctors, nurses, mental health professionals, and even medical students. -----------------------------------
Everyone's dream is to have the perfect hair that is thick and glossy, but not everyone is born with a head full of thick hair that is naturally shiny at the same time. Today, we will answer one of the most asked questions- how to get thicker hair and thus have listed some of the best tips that will change your lifestyle and hair.
Keep reading and follow the tips on how to get thicker hair naturally and easily.
The Meaning Of Thick Hair
Thick hair does not mean that your hair strands are thick in diameter. You can still have thick hair with having thin, fine hair strands. Thicker hair is meant by the density of the hair on your head. Genetics and a person's overall health play a big role in determining hair texture and density. Other than these, lifestyle choices also play a major role.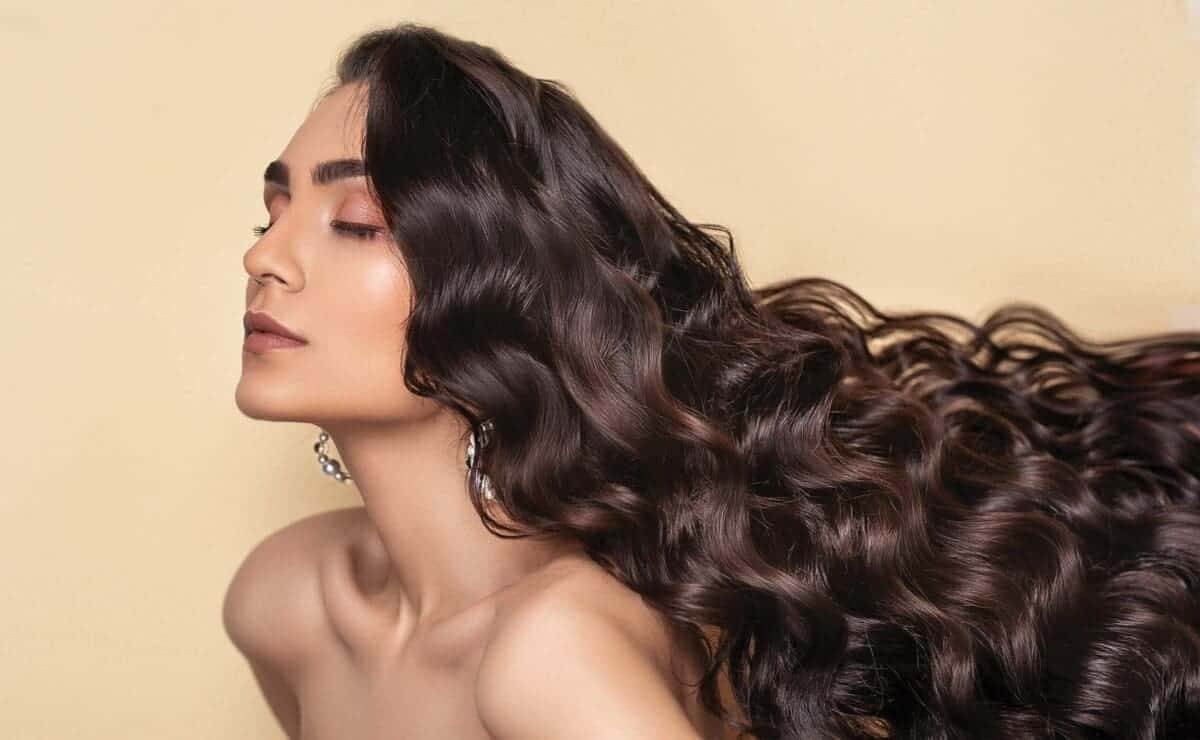 What Are The Reasons For Thin Hair?
One needs first to know and identify the reason for their hair loss and thin hair. The reasons for thin hair can be:
Genetics
Stress
Deficiency of protein and vitamin
Hormonal imbalance
Over-styling of hair
If you are dealing with stress or hormonal imbalance, you must consult a doctor.
How To Get Thicker Hair?
Who does not want thicker hair? Almost everyone searches the internet and looks for ways of how to get thicker hair. There are several ways to keep your hair healthy and make it look thicker, but you need to choose the right methods and the right products that will be truly beneficial for the health of your hair.
A person with fine hair strands cannot completely change the nature of their strands based on genetics, but using particular products can add fake volume or transform the hair health better than before and, in the long term, can also add to healthy hair growth. If you want to know how to get thicker hair, keep up with us throughout the article.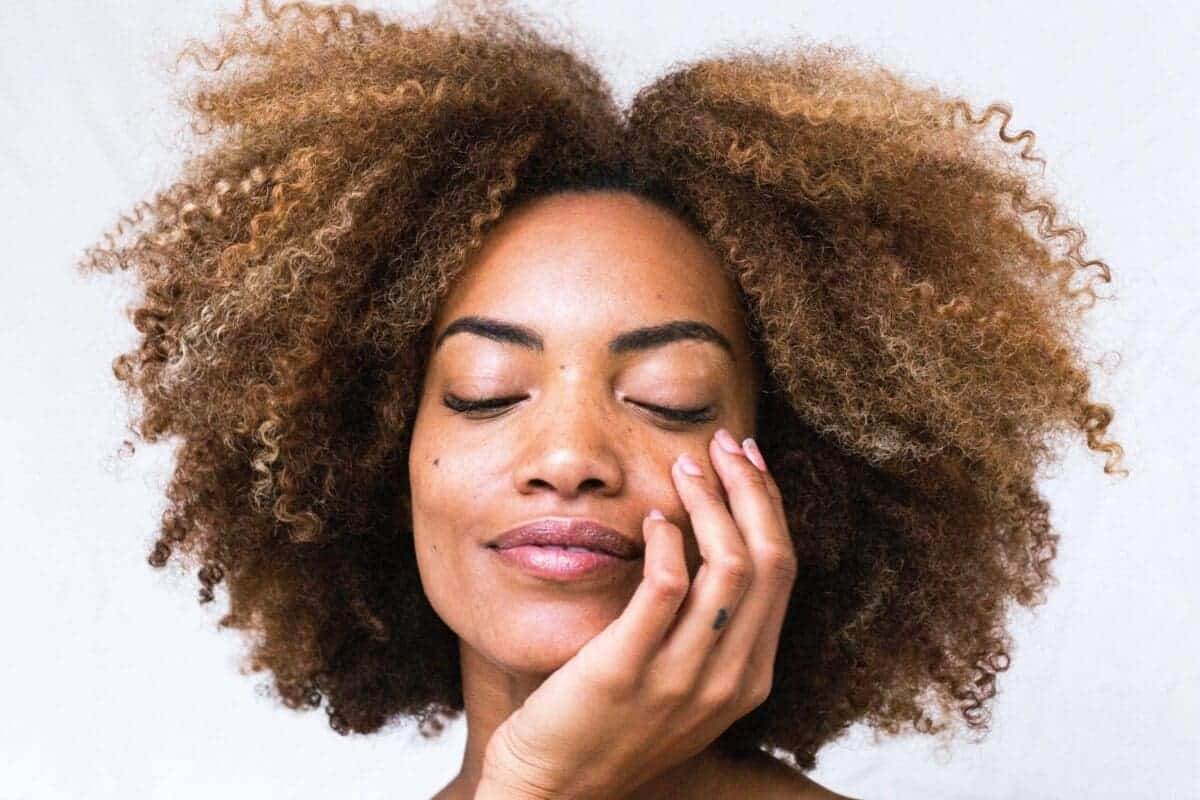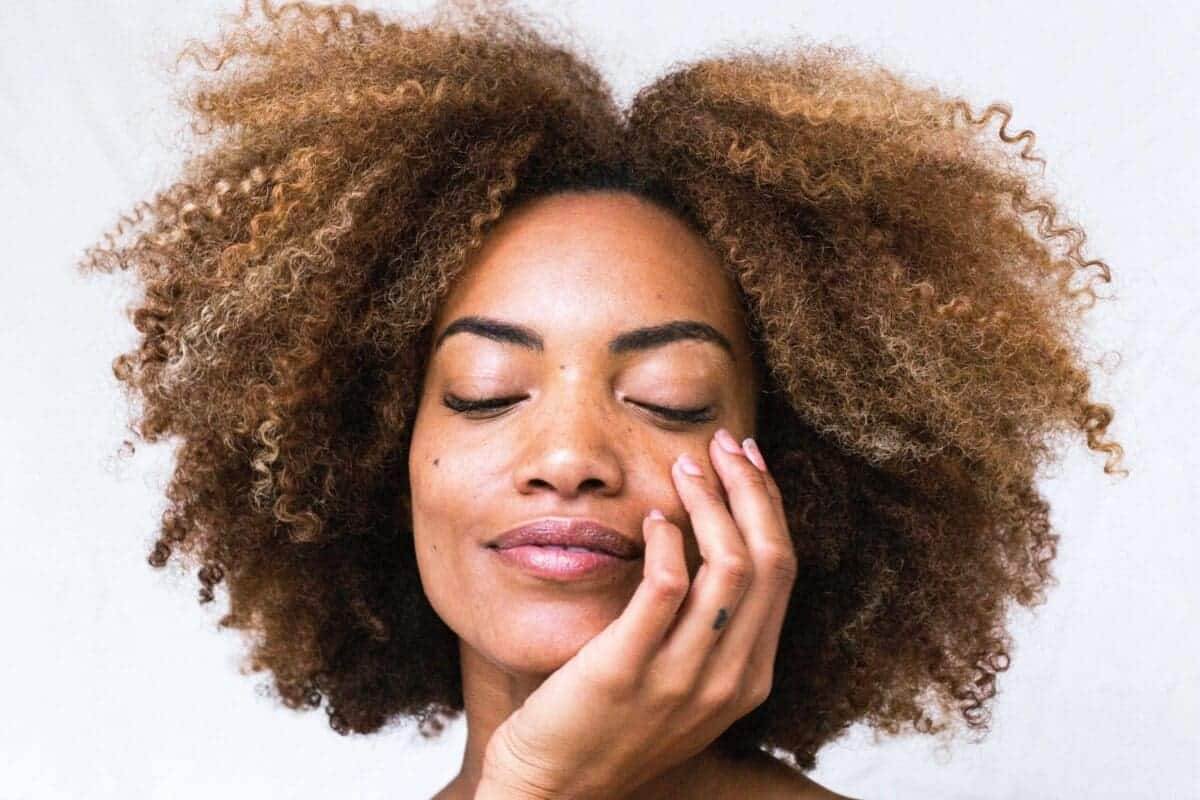 Some lifestyle changes are surely needed if you are looking for ways to how to get thicker hair. Your dermatologist, hair-stylist, and nutritionist also play a major role in determining your hair health. Our guidelines on how to get thicker hair, for both the short and long term, will be rewarding for you.
Tip 1: Maintain A Healthy Hair-Thickening Diet
Your diet affects everything in your life, and thus it affects your hair growth too. A healthy and hair-nourishing diet is key to have long, healthy, and thick hair. If you want to prevent hair loss and instead want to make your hair thicker and grow longer, you must not forget to add vitamins A, B, C, and E, protein, and fatty acids to your diet. This tip is one of the most important tips on how to get thicker hair.
Foods like citrus, broccoli, kiwi, and others rich in vitamin C are good for the scalp as collagen protects the hair follicles and provides damage-free and thick hair.
The intake of salmon and sardines rich in fatty acids will prevent hair loss, hair breakage, and scalp swelling and encourage new hair growth.
The intake of foods such as egg yolks, legumes, liver, and nuts rich in biotin or vitamin B is super beneficial as low levels of biotin cause hair loss in men and women.
Other than these, one must also consider the intake of green leafy foods, which will provide you with vitamin A, vitamin E, and essential proteins for your hair. Less amount protein intake will result in hair fall.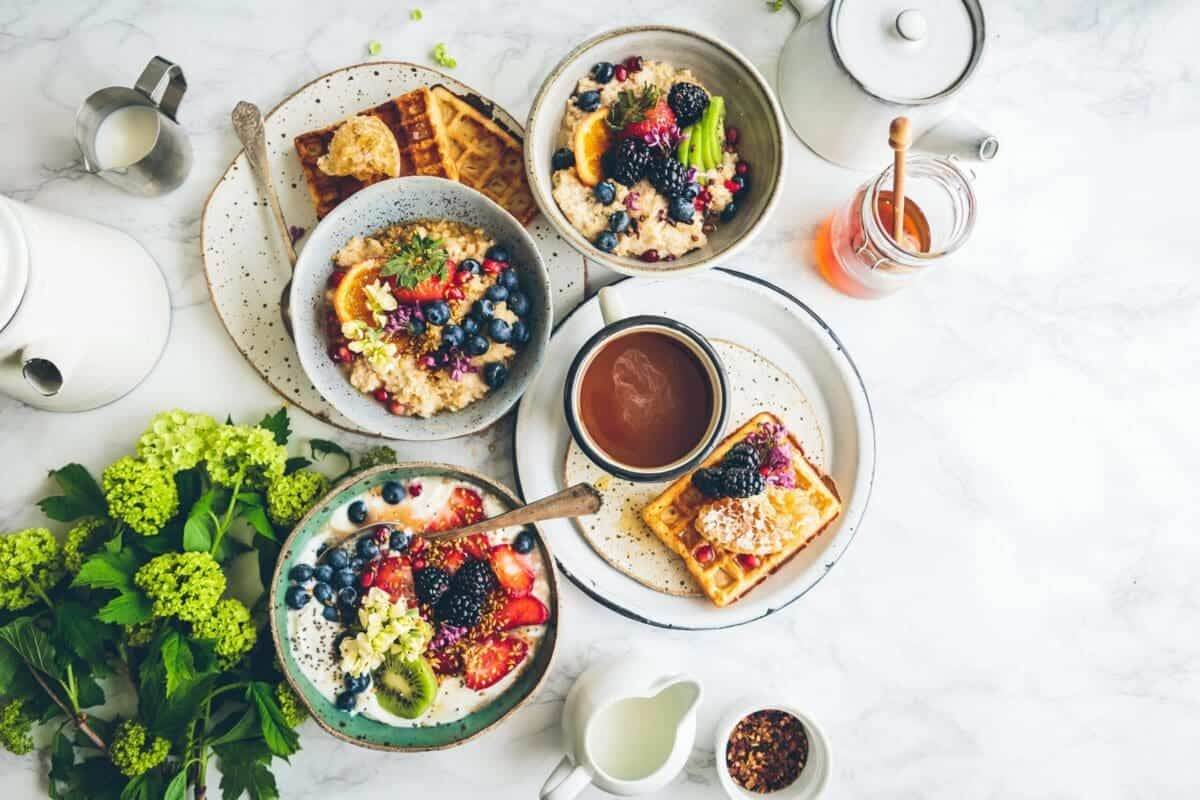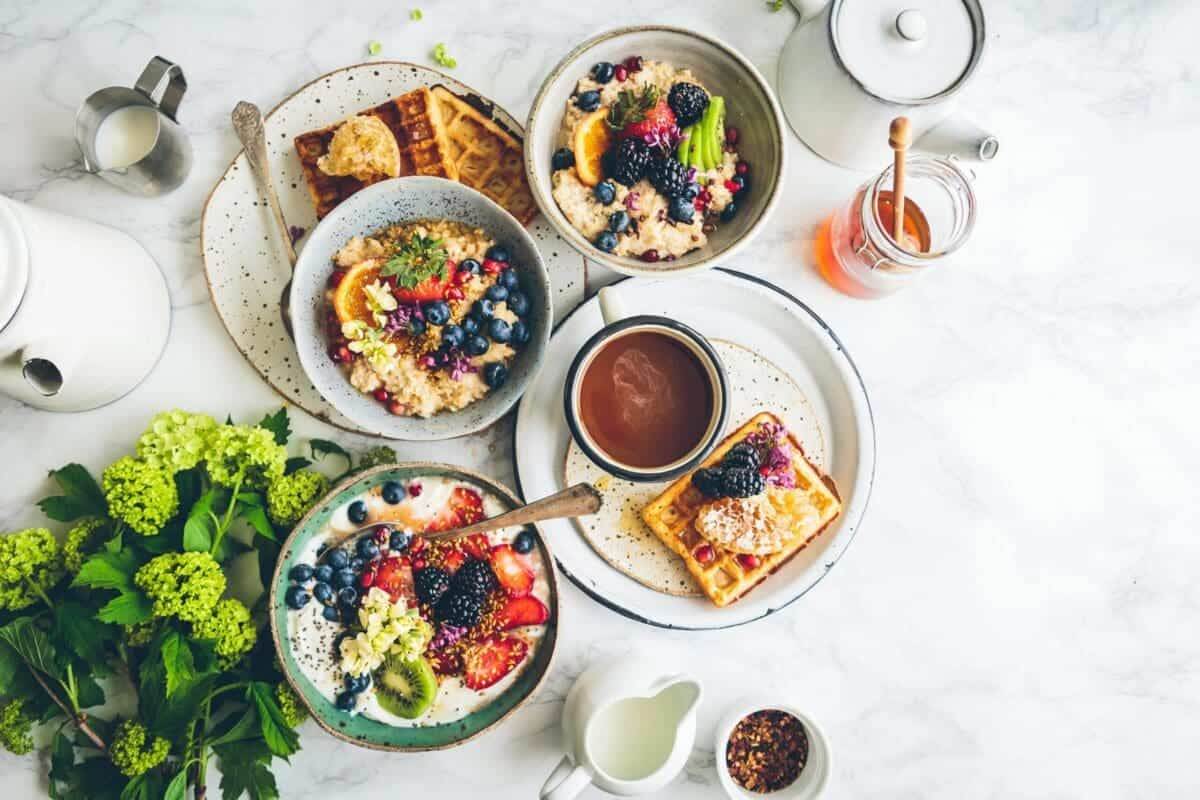 Sometimes, a person cannot get the right amount of protein, vitamins, and minerals for healthy hair growth as their regular diet might be deficient in them, so in that case, hair supplements are quite promising.
Hair supplements ensure that you are getting all the things that you need for healthy hair growth. You can take hair growth supplements full of protein, vitamins, and other nutrients that the hair loves. With the advice from your doctor, you can choose the right health products for you.
Tip 2: Use Sulphate-Free, Hair Thickening, and Volumizing Shampoo
If you are using a shampoo and a conditioner with sulphate as one of its ingredients, throw it away at once and grab a sulfate-free shampoo bottle and conditioner to protect yourself from hair loss. Sulphate shampoos can be one of the biggest hindrances, and you won't be able to learn how to get thicker hair perfectly.
Sulphate in the shampoos helps to form lather and remove the dirt from your scalp, but a sulphate or dry shampoo also cleans out the natural oils that our scalp produces. If they are stripped away completely, our hair will look dull, and it will not have its natural shine anymore. Moreover, sulphates can irritate the skin, dry hair strands, and clog the follicles, thus stopping hair growth. That's why opting for a shampoo without sulphate as one of its ingredients is recommended by every doctor.
If you have thin or fine hair, then using hair thickening and volumizing shampoos will be very helpful as they will swell the hair cuticle to create a fake volume. Thickening shampoos work on the hair strands, making them look thicker overall, while volumizing shampoos work on the roots and lift the scalp.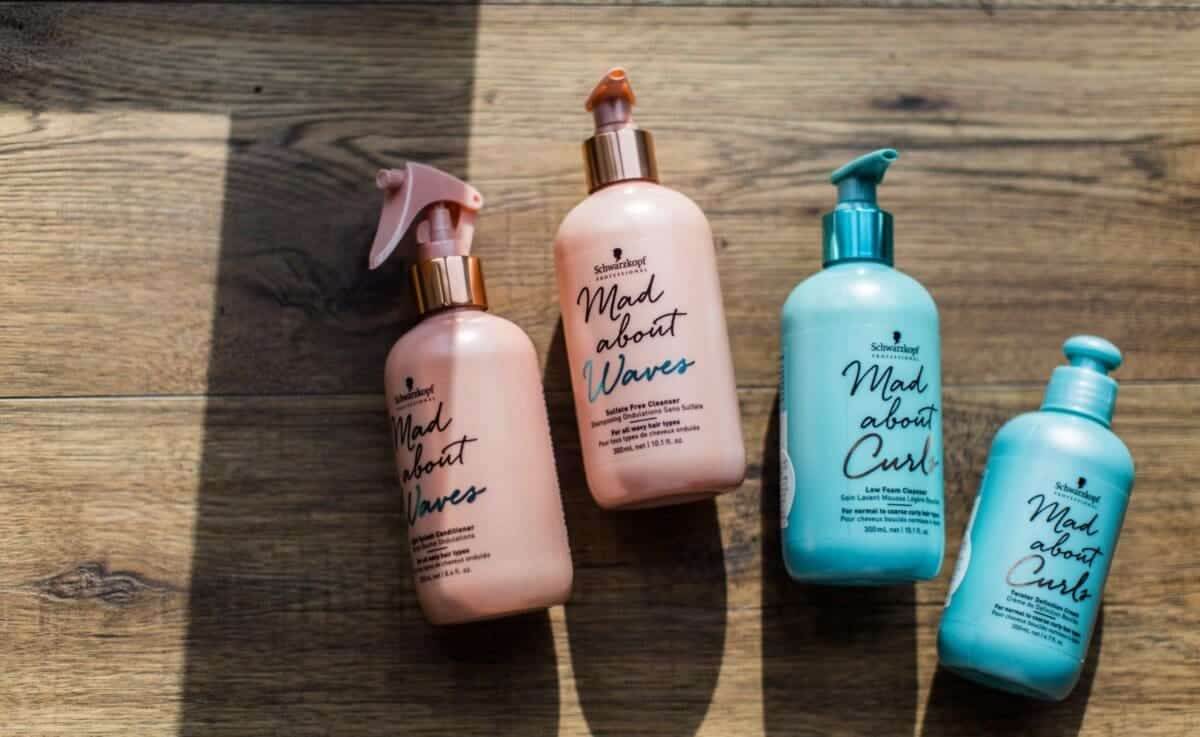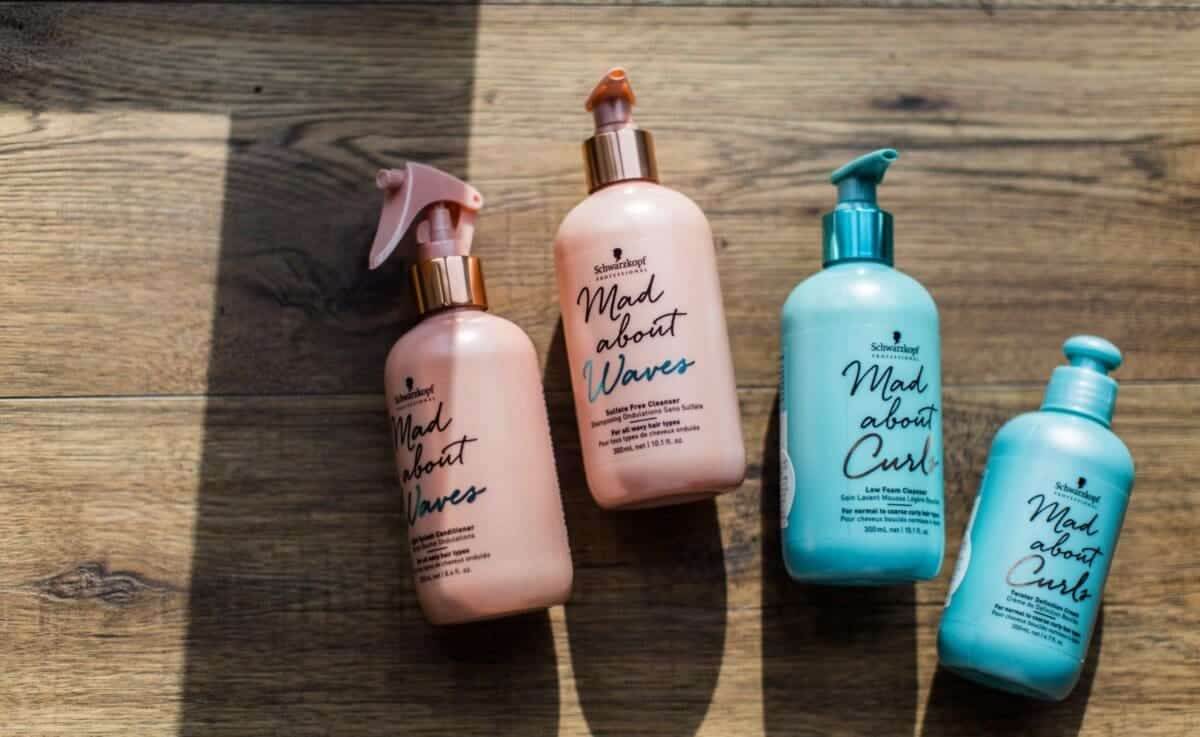 One should not wash their hair every day. Washing your hair regularly will dry out your scalp and result in breakage of strands, and not washing your hair at all will result in dead skin cells and excessive oil in the scalp that will clog the follicles and stop the growth of wholesome locks. Let your scalp produce the natural oil and benefit your hair naturally.
Shampooing the hair does not result in hair loss, but selecting the wrong shampoo and the frequency of washing your hair might do the work instead. Always use dermatologist-tested shampoos and conditioners to get better results. You must know this when you are learning how to get thicker hair.
Wash and condition your hair two or three times every week with sulfate-free, hair thickening and volumizing shampoo, and get one step ahead towards thicker hair. Choose hair products that nourish your hair with protein, vitamins, and minerals.
Tip 3: Make Sure That You Are Brushing Your Hair Carefully
When learning how to get thicker hair, you must also learn the right way of combing your hair. You should brush your hair very carefully and also regularly. Brushing your hair each day will transmit the natural oils produced in your scalp throughout your hair, and thus your hair will be healthy.
Wrong combing techniques are also responsible for hair thinning and breakage. Women must brush their hair starting from the ends and take it to the roots to minimize hair breakage.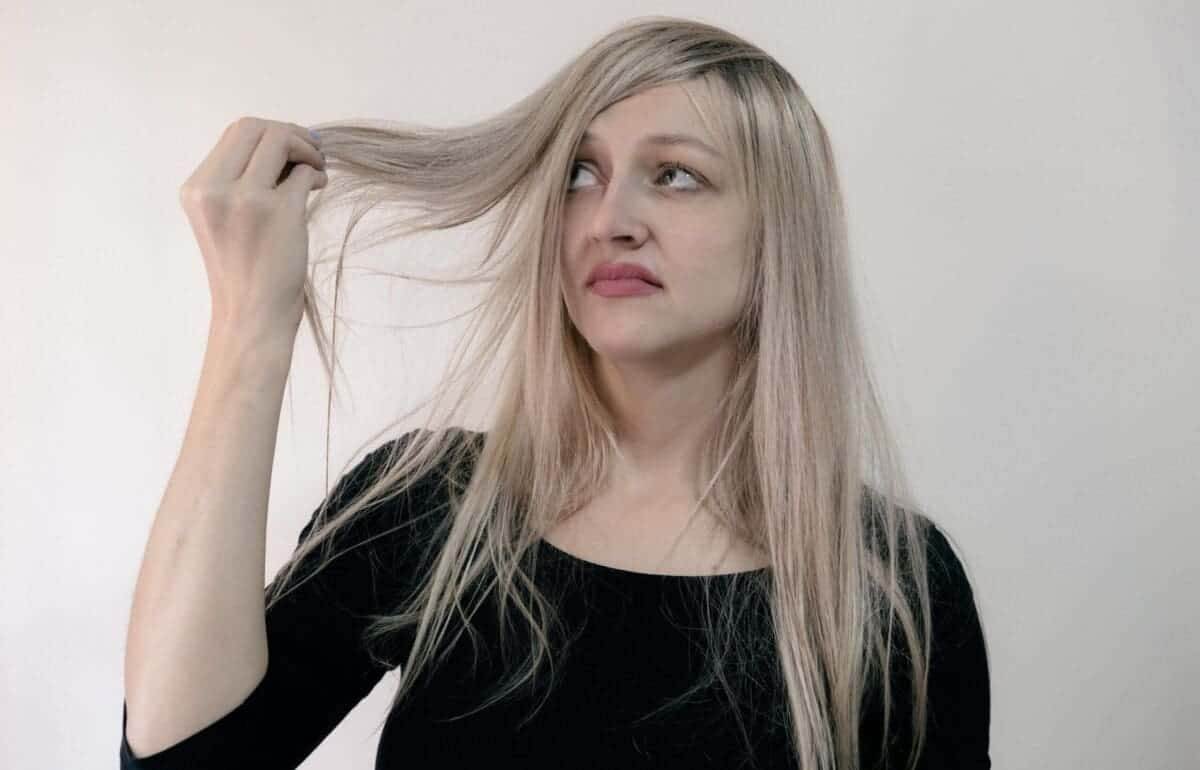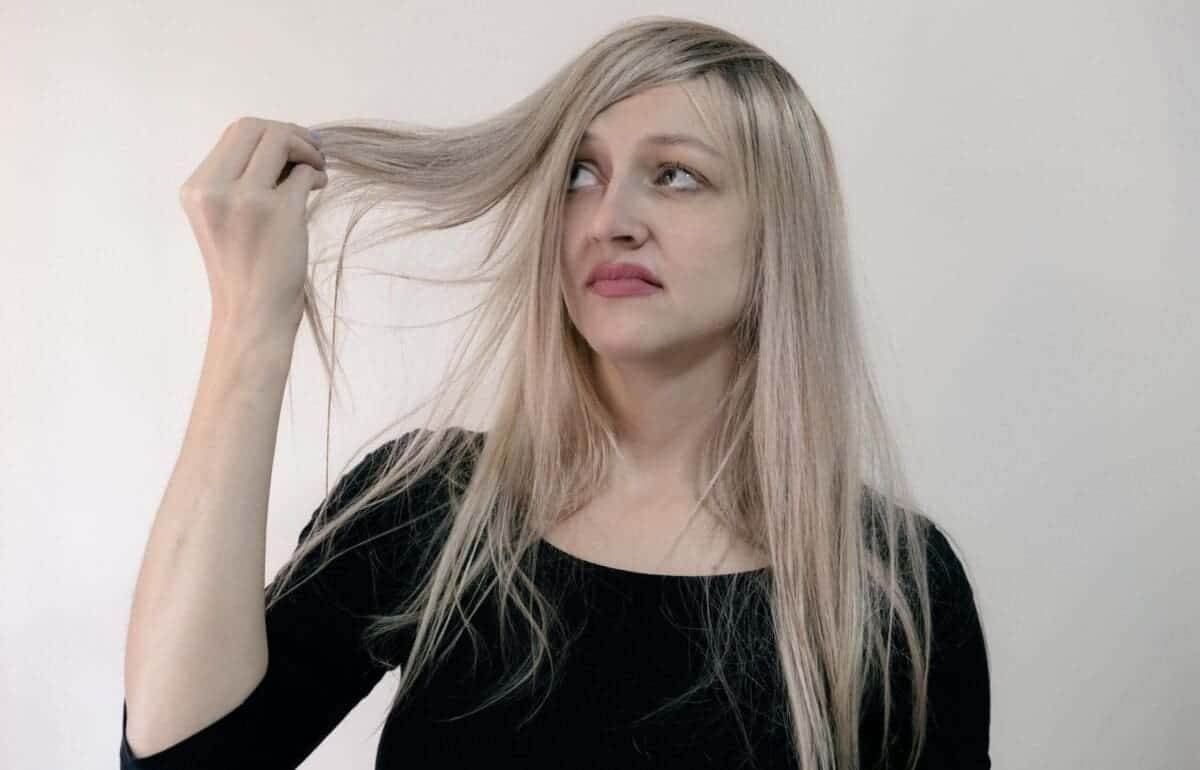 Remember to brush your hair with the utmost care when it is wet. When we brush wet hair vigorously, there is a heavy chance of hair thinning as wet strands are delicate, and combing them vigorously will result in breakage from the root. Use a wide-tooth comb to untwine your damp locks.
Tip 4: Exfoliate And Nourish Your Scalp
When aiming for thicker hair, the strands are not the only ones that need nourishment, but the scalp also does. It is the most important part that needs to be treated and nourished if you want to know how to get thicker hair, and massaging the scalp regularly is an easy lifestyle hack to get a head full of gorgeous locks.
Hair products create a build-up on the scalp, thus weighing down the hair strands at the roots itself, and not only that, but the build-up can also result in dry scalp and thinning hair. There are dead skin cells and excess sebum also that can clog hair follicles and prevent hair growth. Exfoliating the scalp with scrubs removes all the build-up and gives the strands a natural lift up from the roots, thus creating a volume.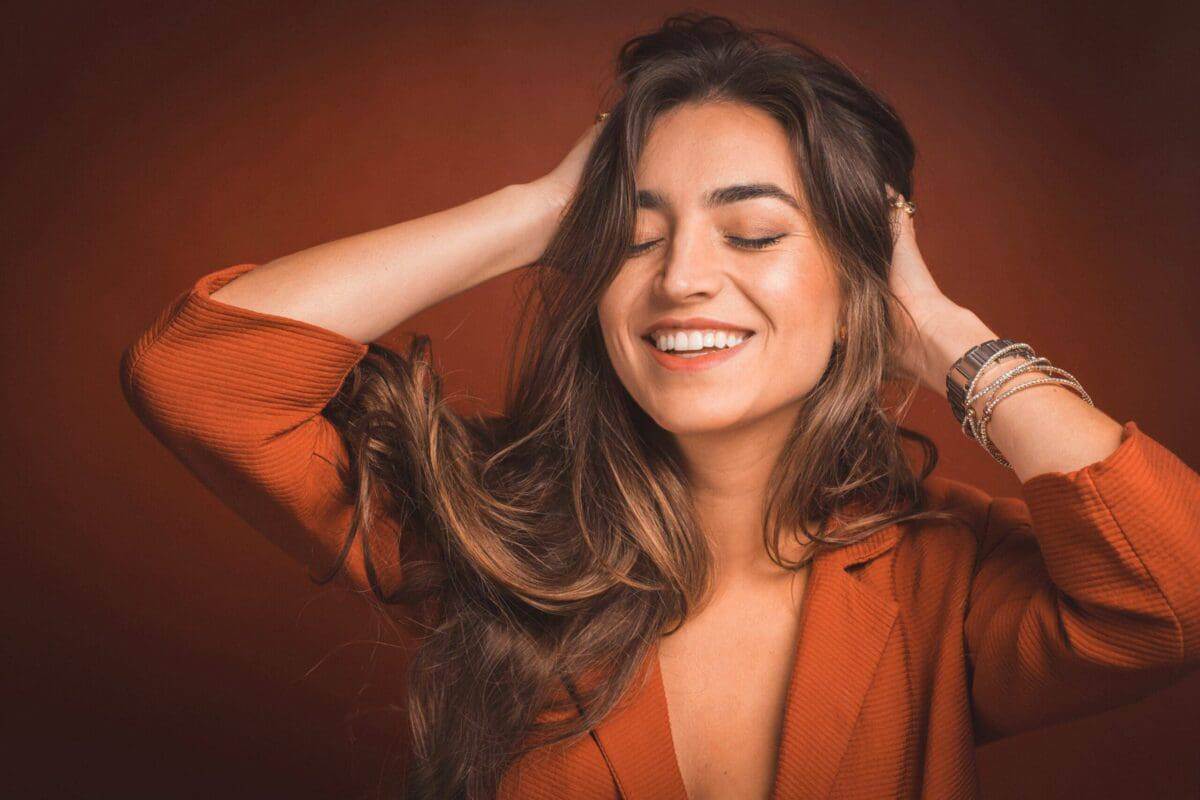 If you are looking for an all-natural massage and treatment oil, you can make your DIY oil at home. Add peppermint oil as the essential oil in the mix with a carrier oil and massage the scalp. Peppermint oil is beneficial as it stimulates hair growth by increasing the number of hair follicles. Scalp massage also boosts blood circulation; thus, your hair care routine should include scalp treatment oils.
Massage your scalp with massage oil for at least four minutes every day and see the results yourself. You can also buy a scalp massage brush. It is also helpful as you can massage the roots whenever you are at home- while cleansing your hair or watching TV, or waiting for the food to cook. Scalp massaging definitely should be included in your hair care and everyday routine.
Tip 5: Reduce Heat Styling By Minimizing The Use Of Hot Tools
Hair-styling tools are great, no doubt. They can do wonders on your hair- make your hair completely straight or curly, or if you want it wavy, then it shall be or blow your wet hair dry. But do you know that the heat produced by these styling tools is harmful to your hair strands?
When used excessively and regularly, the heat produced by the hot tools affects the outer layer of a hair strand that acts as the protective layer, and further, it results in breakage of hair and occurring of split ends.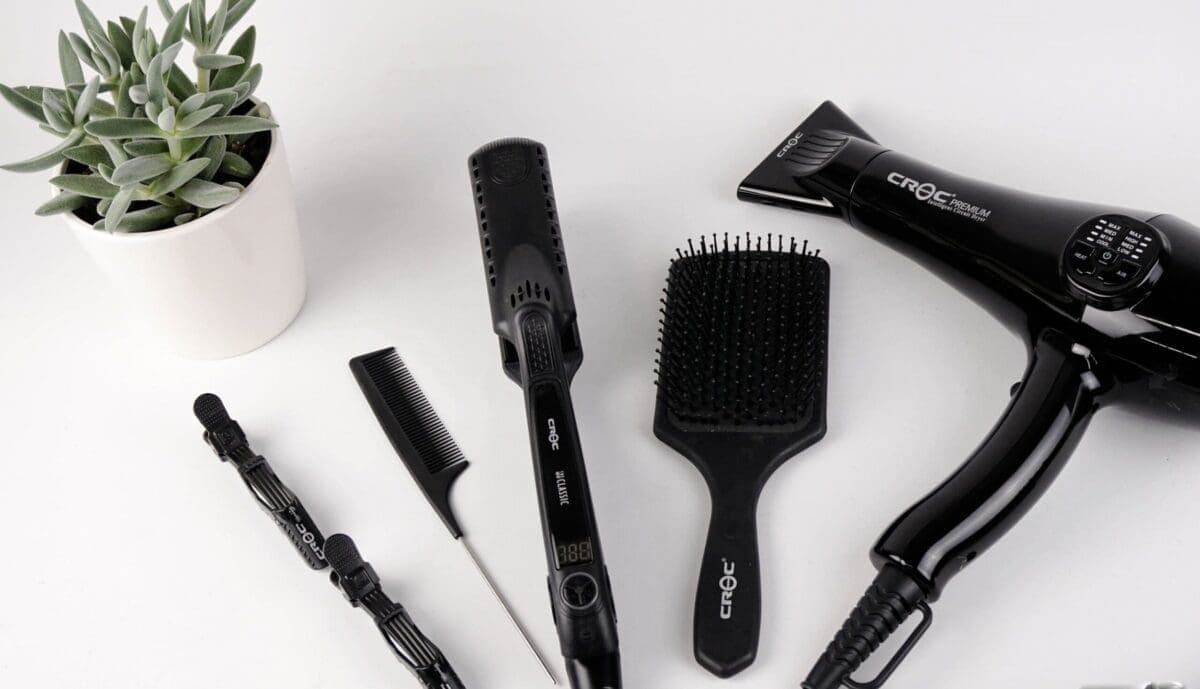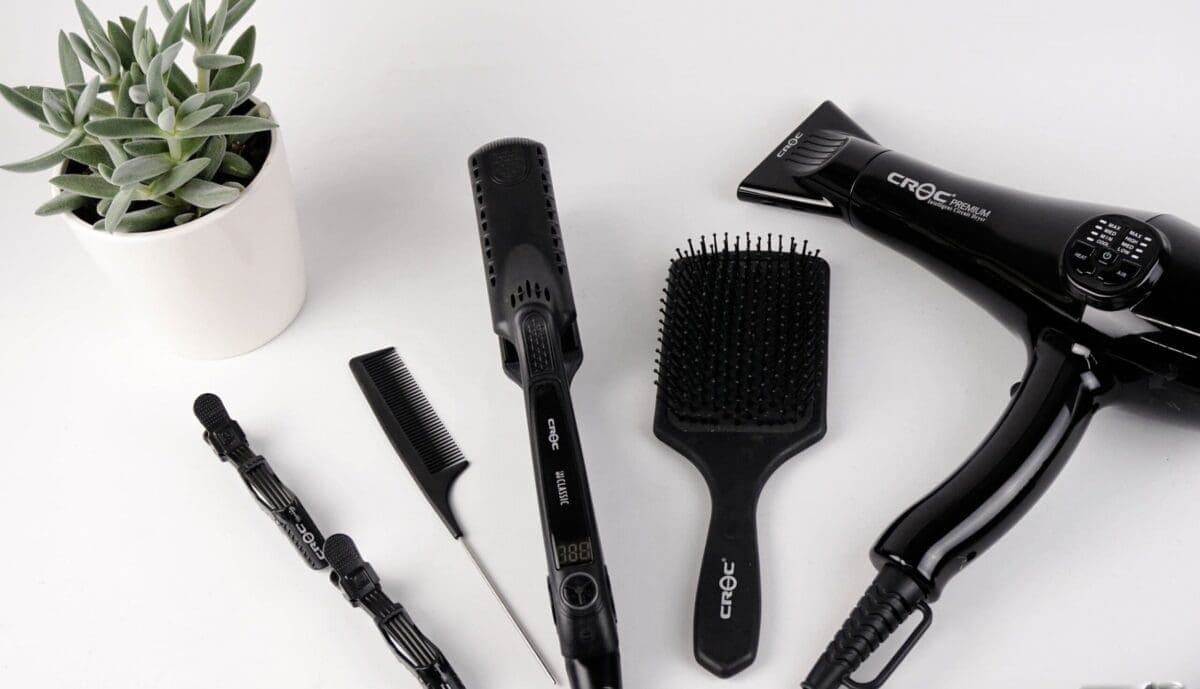 To meet your goals of thickening hair naturally, you need to minimize the use of hot tools, and instead, you can leave your hair open without any curling or straightening, or you can acquire different hairstyles. Again this tip is one of the most important tips on how to get thicker hair. There are heat-free methods also that can be used to curl or straighten your locks.
If you ditch the heat-free hair-styling methods and still go for hot tools to style your hair, keep the heat of the tools at minimum as possible, and you must not forget to protect your hair with a heat protectant. There are hair oils and sprays that act as heat protectants and minimize the effects of heat on your strands. Natural hair oil and spray will alleviate the damaging effects and moisturize and hydrate your strands. You can use argan oil spray as a heat protectant, and it is easily available.
Tip 6: Use Products For Faking Hair Thickness And Volume
This tip is not that profitable when you are learning how to get thicker hair, and it does not make your hair look thicker permanently or for a lifetime. Still, temporarily you can make your hair thicker by styling it in a specific way. This tip is useful for women with thin hair and wants some volume to make their hair look prettier.
After you have washed your head with a thickening shampoo, treat the roots of your hair with hair thickening products like specialized creams and sprays. Let your hair air-dry and then use volumizing products to complete your how to get thicker hair routine. After treating both the roots and the hair shaft, your hair will look much fuller and thicker.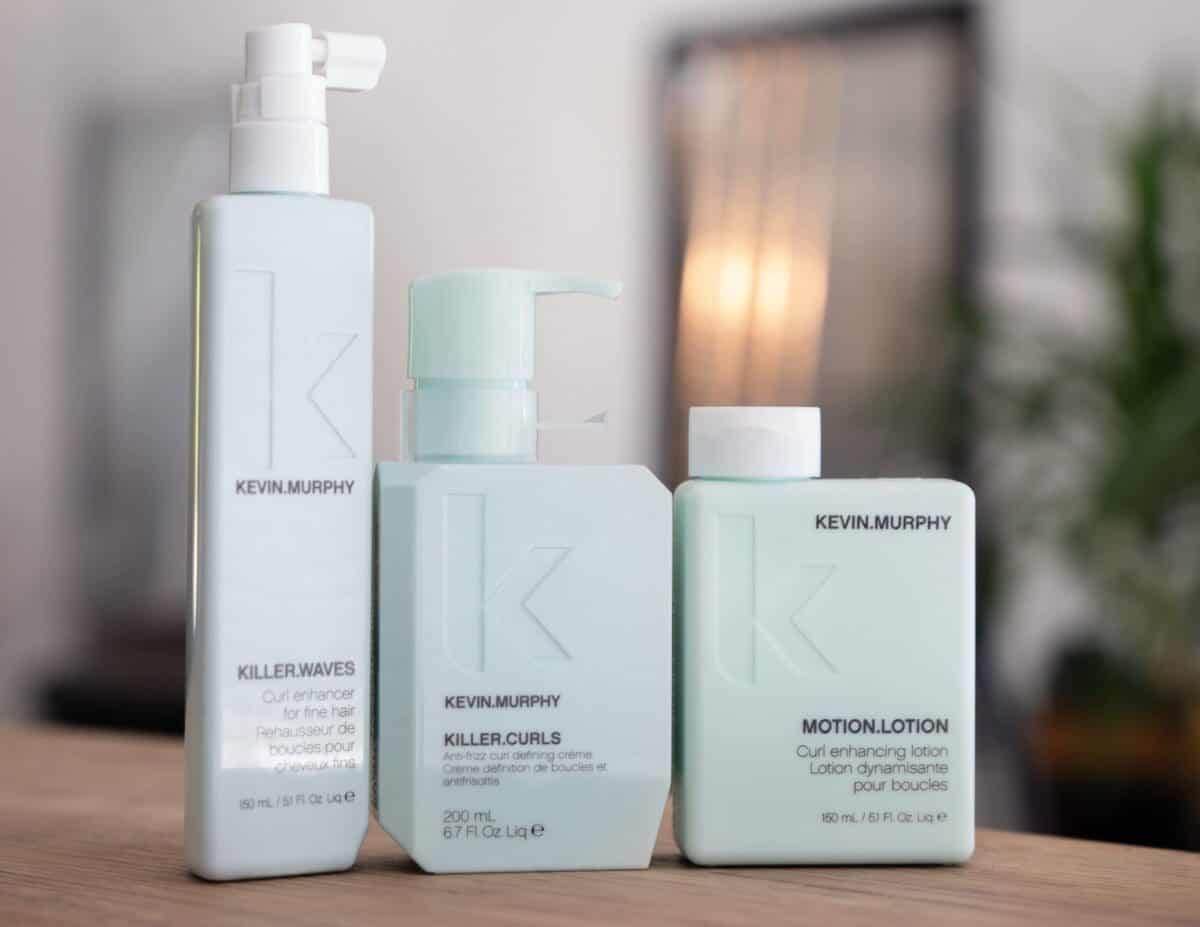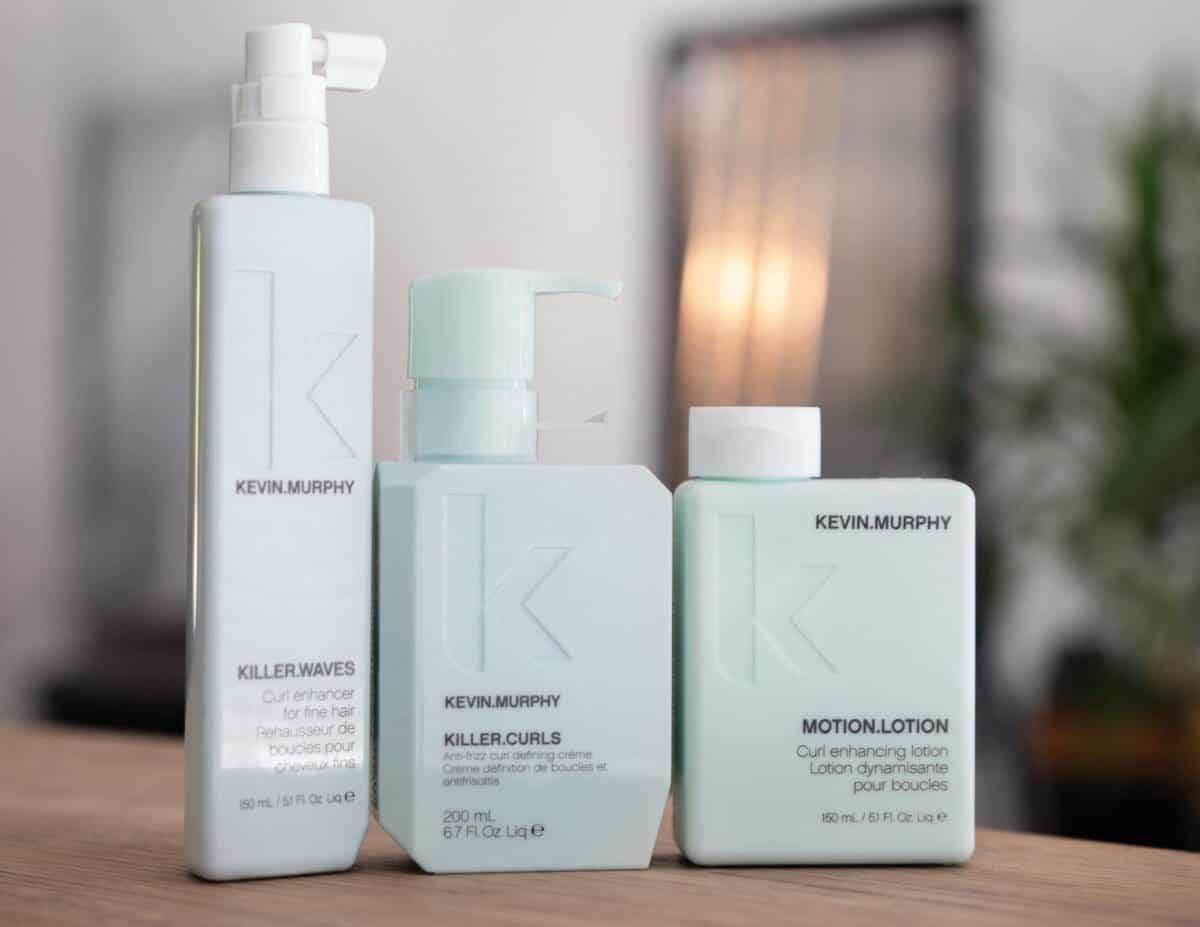 Hair treatment with products rich in mint oil or any organic oil will make your hair look fuller, nourish the scalp, and encourage hair growth. You can treat the root with mousses to lift the hair and fake thickness and style your hair accordingly.
Tip 7: Trim Your Hair Often
After you grow your hair long, you might not want to cut it or even trim it, but let me tell you, trimming your hair at regular intervals is a good practice as it helps to make hair thicker and grow longer. Trimming fine hair at regular intervals will give the hair a refreshing look.
When you do not cut or trim your hair for a long time, it develops split ends, and slowly from the ends, it will travel up to the roots and cause hair breakage. So one must get regular trims to prevent breakage and help the locks grow salubrious and longer. Trimming your hair will complete your 'how to get thicker hair' routine.
An Extra Tip:
Another tip for those who have fine hair is to cut your hair short of making it look thicker. Now that might feel like a pang in the heart if you have long hair. But you have to choose between thicker and longer. You can create fake thickness by keeping your hair short, up to your shoulders.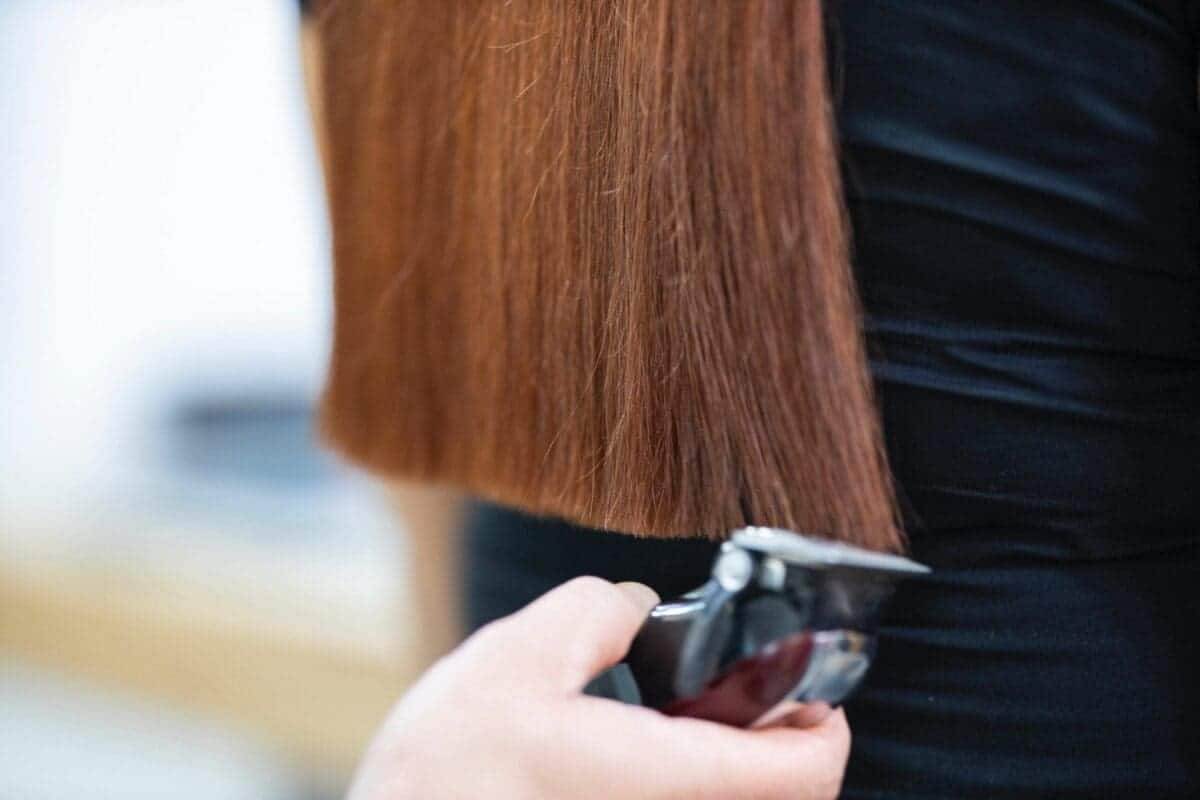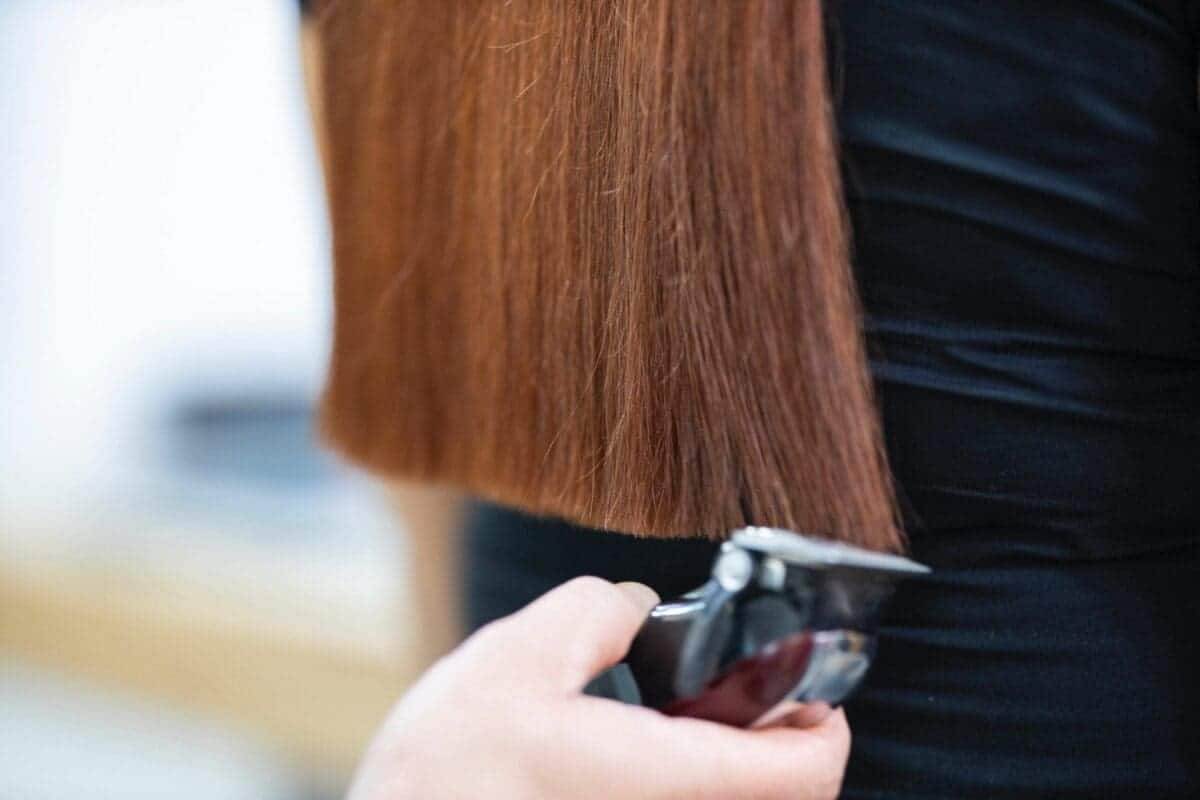 These were all the major tips to keep in mind if you are thinking about getting thicker hair. If you want to thicken your thin locks and then maintain the thickness even after a long time, start and keep following the guidelines mentioned above on how to get thicker hair.
Sticking to the natural ways of growing healthy and thick hair is better than anything else. Eat healthy foods, opt for thriving lifestyle choices and opt for ways to deal with stress management and you will see the results yourself that it brings to your hair.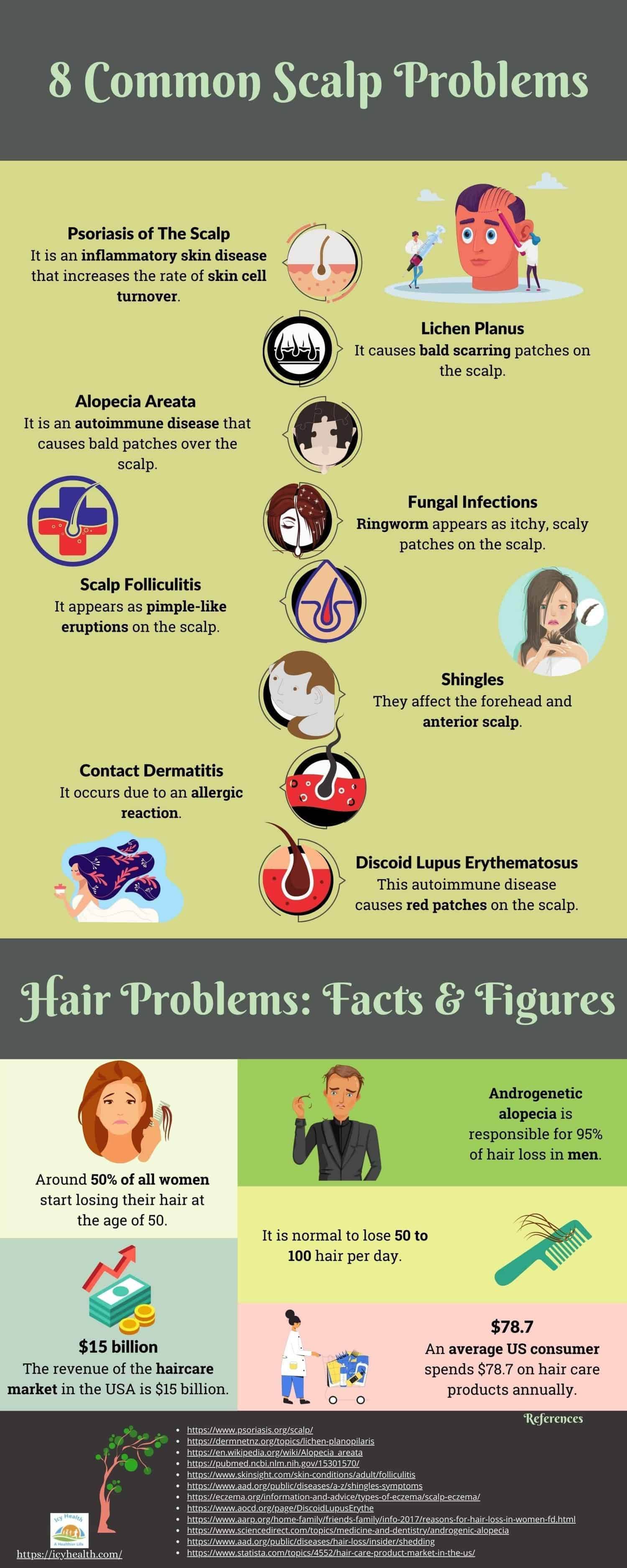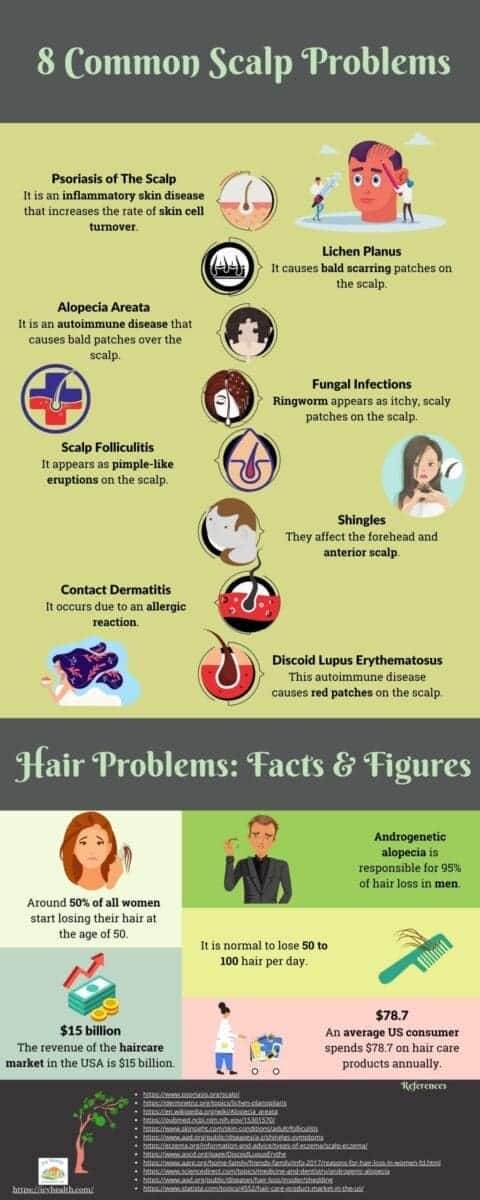 While at times contributed by general users, our content is medically reviewed periodically by professionals for accuracy and relevance. We pride ourselves on our high-quality content and strive towards offering expertise while being authoritative. Our reviewers include doctors, nurses, mental health professionals, and even medical students. -----------------------------------
Any information found on the site does not constitute legal or medical advice. Should you face health issues, please visit your doctor to get yourself diagnosed. Icy Health offers expert opinions and advice for informational purposes only. This is not a substitute for professional medical advice.