"How to style curly hair?" A question that keeps popping in every curly-headed individual's mind. Styling curly hair can be a task! But if you know the right way to do so, it becomes quite an easy daily scenario.
Those curly locks look simply aesthetic, but maintaining them requires the inculcation of a few daily habits that prevent frizz and improve hair texture.
Curly heads face a lot of trouble if the natural curl pattern is lost. Handling curly hair can be a frantic job that requires patience, the right conditioner, the correct way of drying wet hair, and many more things.
So, are you a curly girl? Are your curls becoming frizzy? Is your natural curl pattern losing its natural texture? Do you require a curling iron for last-minute touch-ups? Do you feel that frizziness is affecting the beauty of your curly hair?
Well, here are a few tips and tricks that will pave the way for well-defined curls and a glamourous look for you every day!
Indulge in some self-care and get equipped to be phenomenal every day.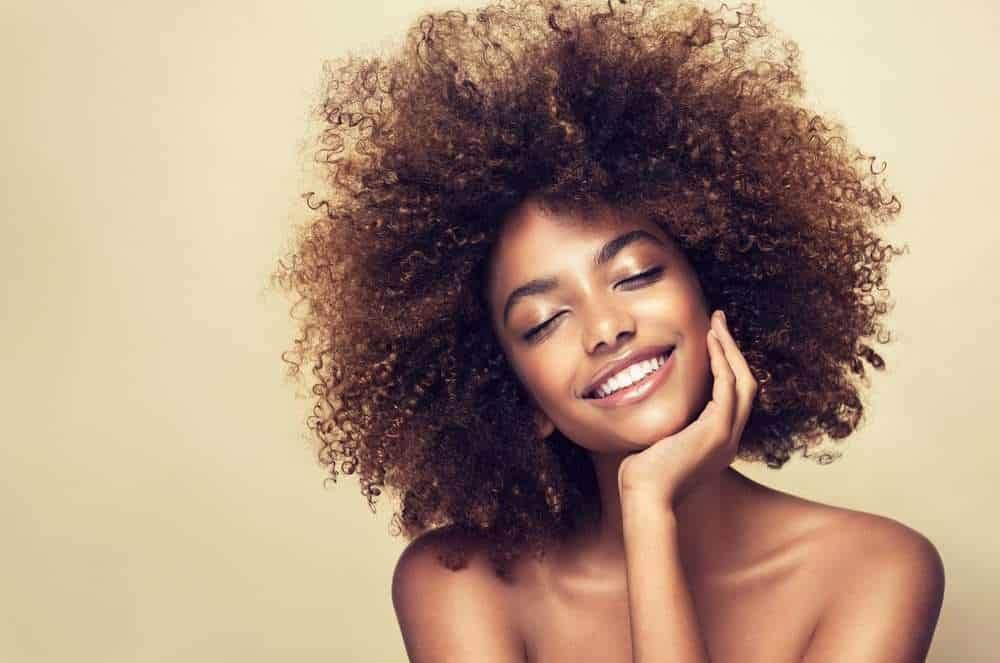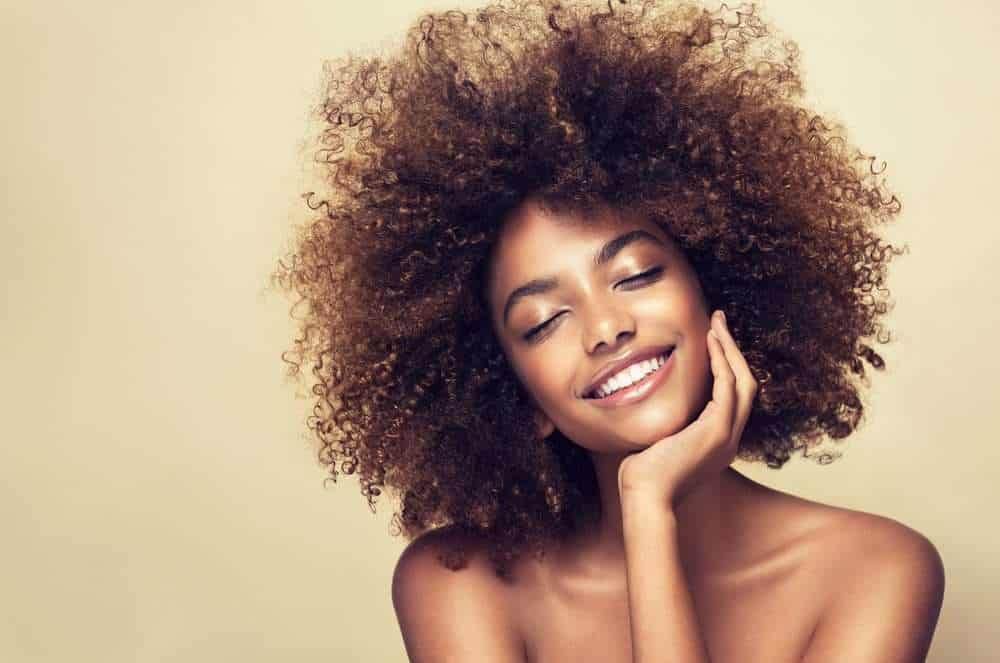 Curly Hair: A Mystery and a Blessing in Disguise
First of all, keep curl appreciation on the top of your list if you have the blessing in disguise (those fabulous curly locks)! Embrace your curls to the most and carry them confidently.
Every morning is a mystery if you have curly hair! You can either get up to find perfect-looking ringlets or a curly mane.
Curly hair is always the trendsetter, whether left open to rest on your shoulders or tied in a messy bun. If you are gifted with natural curls, then half your job is done! Whether a party or a job interview, there are gazillion hairstyles that you can attempt and still manage to look gorgeous.
And the best perk is that if a style doesn't work out, no one will ever come to know other than you!
Do people ask you if your curls are real? A question that most curly girls encounter. So, here is your guide to turn heads, with your natural, healthy curls everywhere you go.
When it comes to taking care of that fabulous, bouncy mane, you'll come across numerous creams, gels, conditioners, and tips, but how to decide what needs to be done?
It is quite simple, and all curls are unique in their texture. You need to figure out which category your curly hair belongs to and begin with the process.
Curly Hair Types
For starters, let us figure out your curl type.
A lot of people have more than one pattern present. The shape of the follicles determines the curls. A melange of coils, wavy, and curly may be present, or just one type can be there as well.
Coily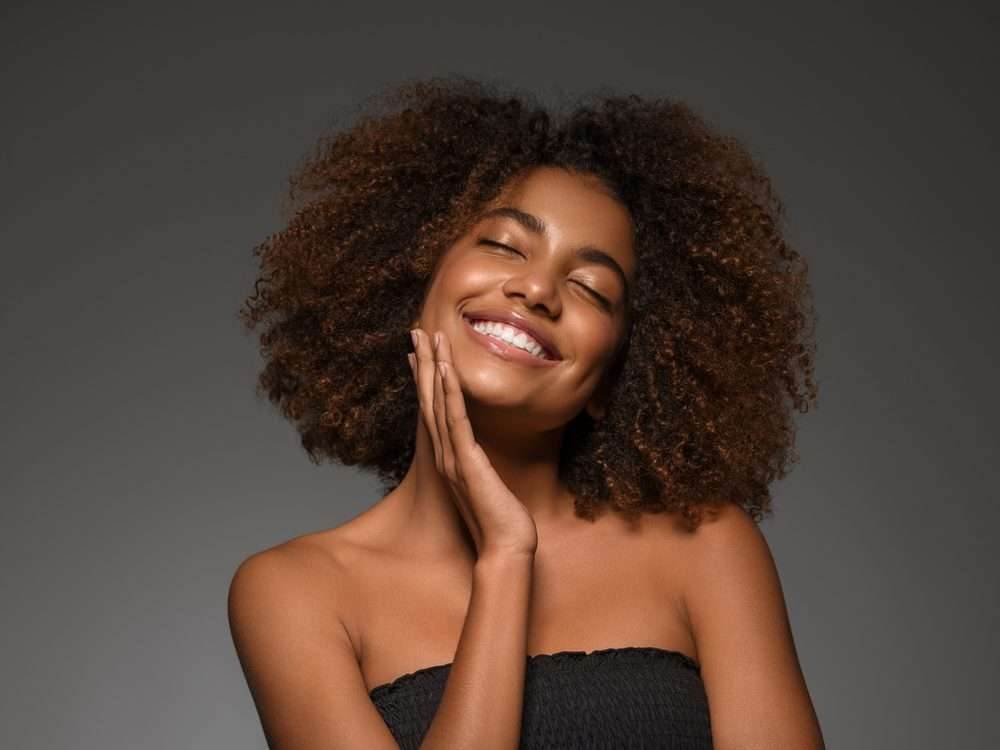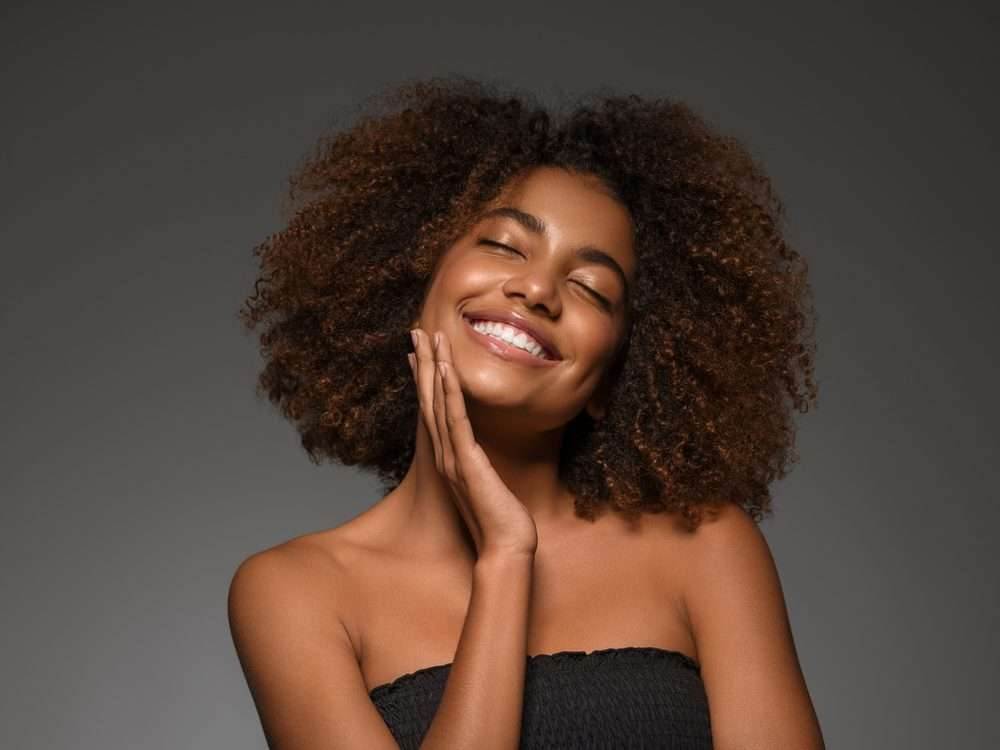 Coily curls are usually tighter in texture than others and appear relatively shorter depending on the tightness of the curls. S-shaped curls are observed in this category.
Denser curls are more prone to turn into frizzy hair, but breakage and frizzy hair can be prevented easily if given the right care.
Wavy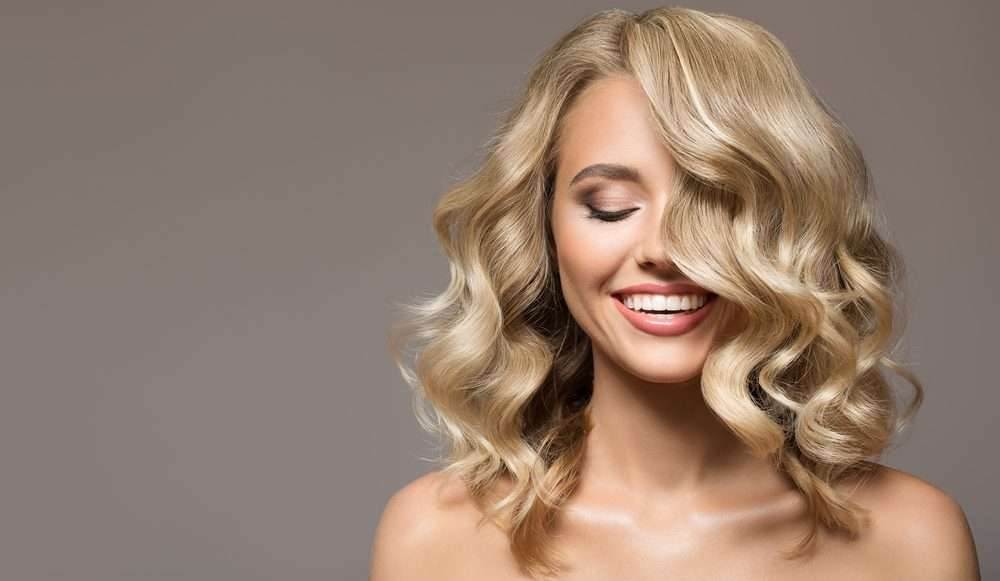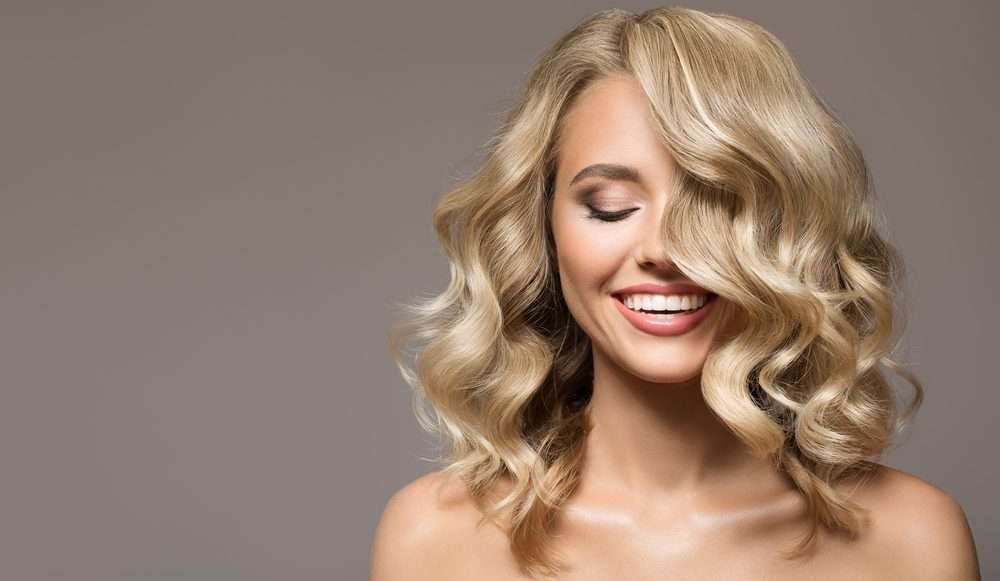 Beachy waves are evergreen. These are loose textured curls and appear longer and smoother. The quality determines the styles that can be pulled off easily if executed well.
No matter what the occasion is, they do the work for you always. They are easy to manage and can be used in making several hairstyles.
Curly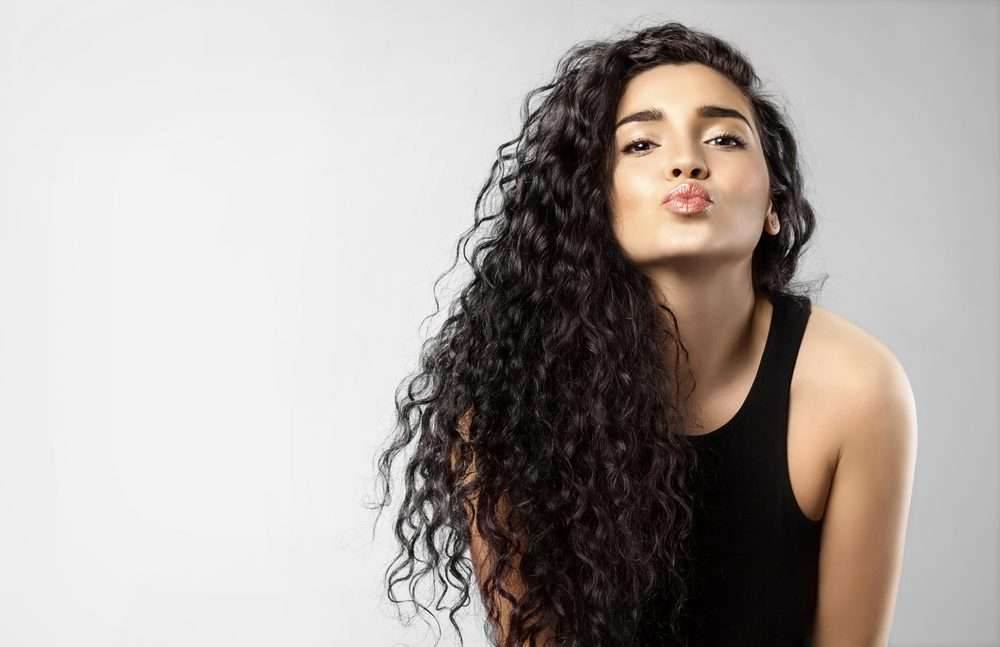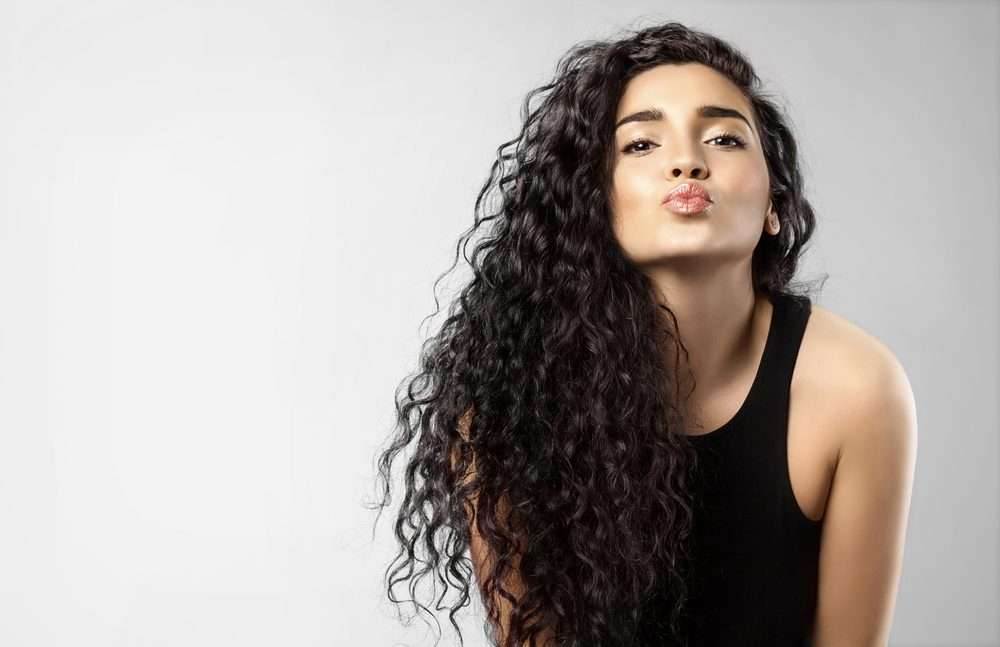 This is a type of curl pattern that the majority of people have. Ringlets and spirals are observed, and usually, this curl type is considered dry as the oil in the scalp fails to reach the bottom.
Therefore, conditioning the end tips is vital to keep the curls hydrated throughout and style curly hair. Add moisture to your hair and brush the conditioner with your fingers at the tips; ski the roots.
How to Style Curly Hair: Best Hair Tips
So, how to style curly hair?
Here are a few tips and tricks:
Use only curly hair products! Don't be careless in choosing the right product. It can make or break the deal. Make use of deep conditioners and curly hair shampoos.
Usage of serum to lock the moisture while in the shower is the foremost step in taking care of your hair. Apply it on damp hair and not sopping wet.
Oil your hair every week to keep them healthy. It is a fingertip hairstyling technique to keep the curls healthy and to prevent split ends. Coconut oil is preferred. You can either keep the oil in a spray bottle and then spray it on the roots directly or use your hands to massage it throughout.
Divide your hair in compartments neatly. Use a wide-toothed comb. Fix bobby pins to the rest of the compartments and start with one at a time.
Comb your hair upside down, as this motion lessens the chance of breaking hair and is considered unchallenging to detangle hair.
Air dry your hair whenever possible as it is the most preferred way to keep the fine curls intact.
Go for hairstyles that use a minimum or no heat is an ideal alternative.
Straighten your hair occasionally but not regularly. The hair loses its curl pattern when constantly put under heat, pressure, and chemical treatments.
Do not use excessive curl cream as it makes the scalp greasy. Apply it only on the hair shaft and not the roots.
Don't use styling products regularly as daily foreign chemical substances make the hair lose its naturality, especially curly hair.
You can occasionally style and escalate by using a curling iron.
Use a diffuser with a hairdryer and microfiber towel or a t-shirt while drying.
Regular trims are essential for the growth of thick hair and the removal of split ends.
How to Style Curly hair: Make Your Cocktail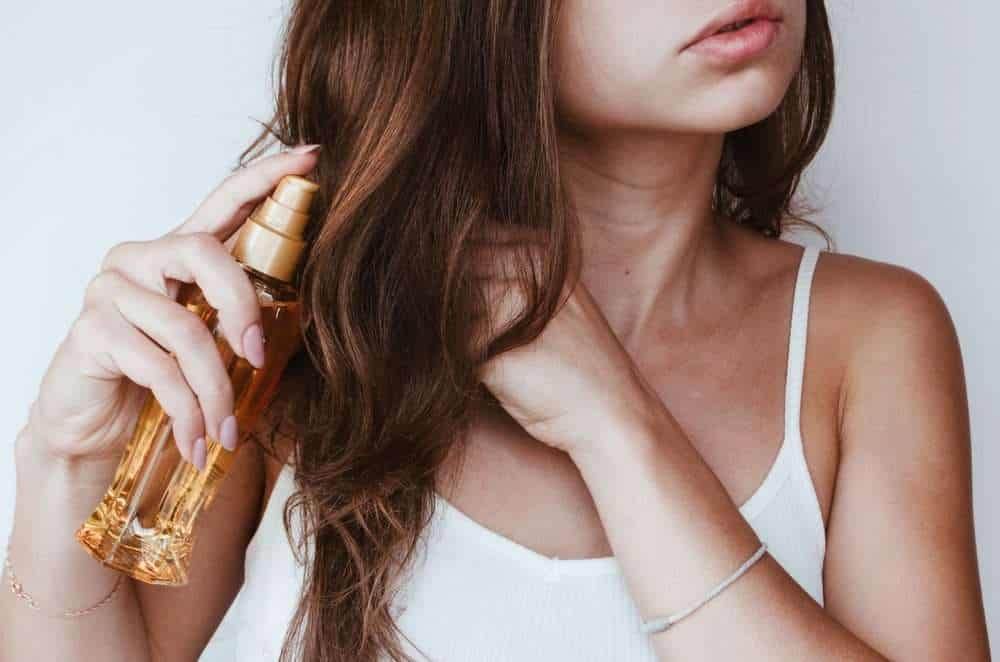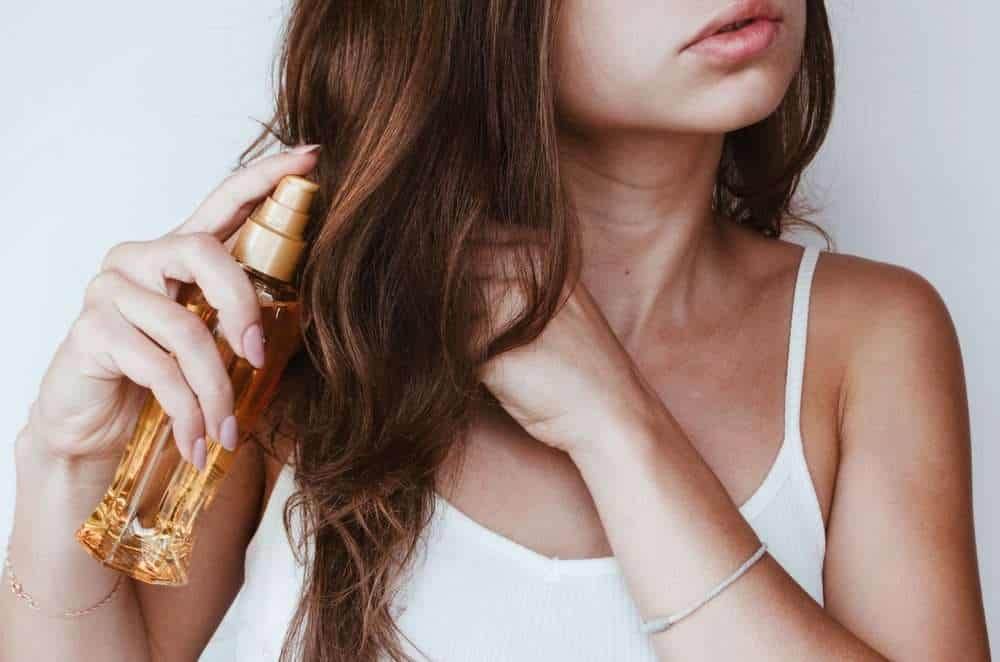 Not all hair products need to be suitable for curly-haired individuals. So here is your chance to experiment. You can mix and match products according to what suits your hair the best.
You can use coconut oil instead of hair butter. Similarly, you can use sulfate-free shampoo with a leave-in conditioner. Abstain from using a lot of chemical products and opt for homemade or organic products.
Paraben, sulfate, and other similar chemicals damage your hair extensively. It is advised to give them a skip when not required.
A Few 'How to's: A Complete Guide on How to Style Curly Hair?
#1. How to wash your curls in the right manner?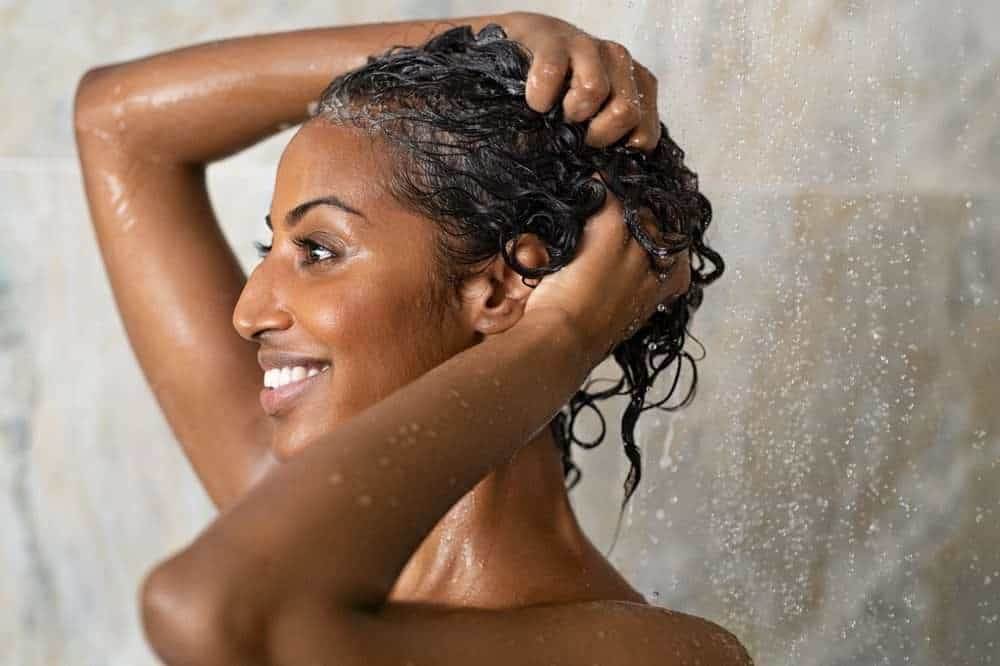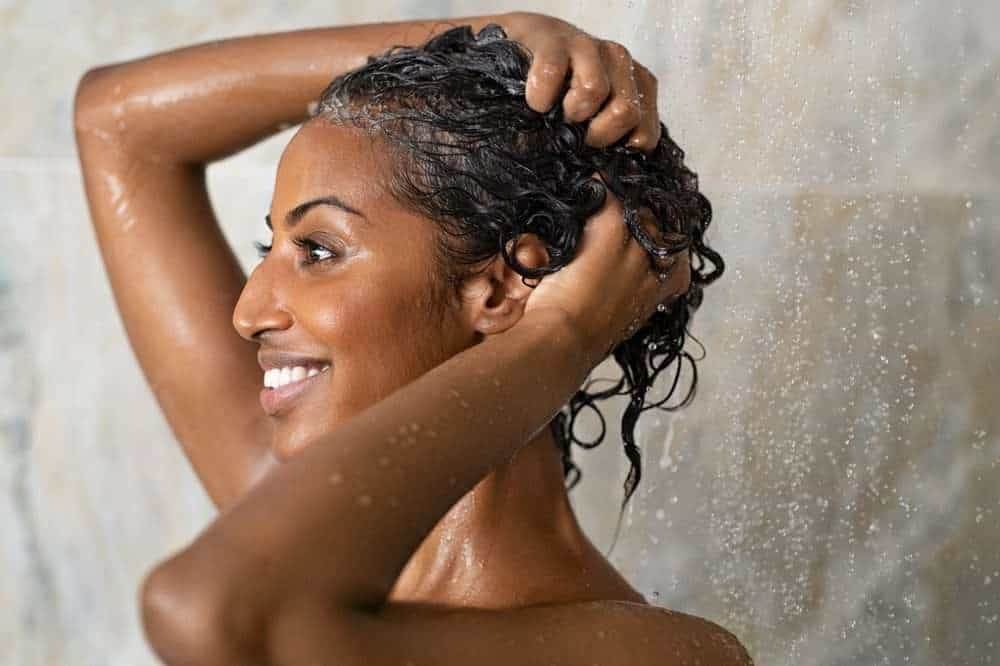 Curly hair is not washed and conditioned in the same fashion as other hair types. Firstly, detangle your curls entirely, as tangled curls lead to severe hair loss while washing. Shampoo your hair with the product that suits your hair the most. After washing, apply a deep conditioner to soaking wet hair by quenching technique. Leave the conditioner on and cover your hair in a shower cap.
After four to five minutes, remove the cap and detangle your hair completely. Press and quench your natural curls smoothly. Move from midshaft to end tips in repeated motion. Conditioning your curls in the right manner makes a huge difference to your hair.
It prevents dry hair and gives you replenished and redefined fine curls. But do not forget to use the right conditioner for your hair, and instead of washing your hair with hot water, replace it with warm water.
Keeping the natural oils intact and available to the ringlets throughout is achieved by proper washing methods as the scalp needs moisture to remain frizz-free.
Twirl your curls with your fingers gently. Detangle curls in a twirling motion, gently. This technique helps in providing more definition to your natural curls.
#2. How to dry your wet hair after washing?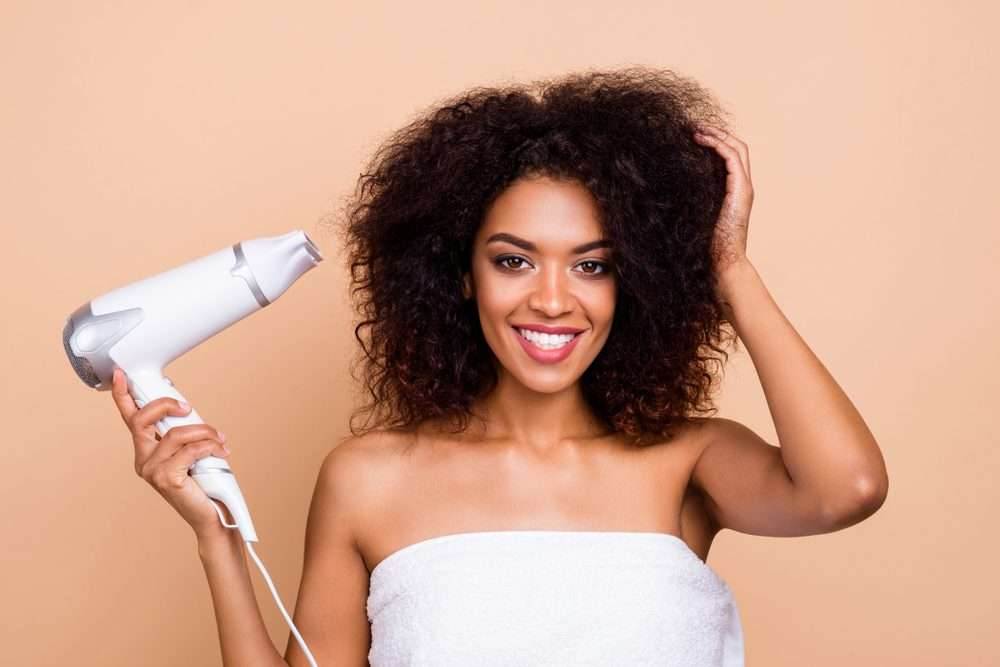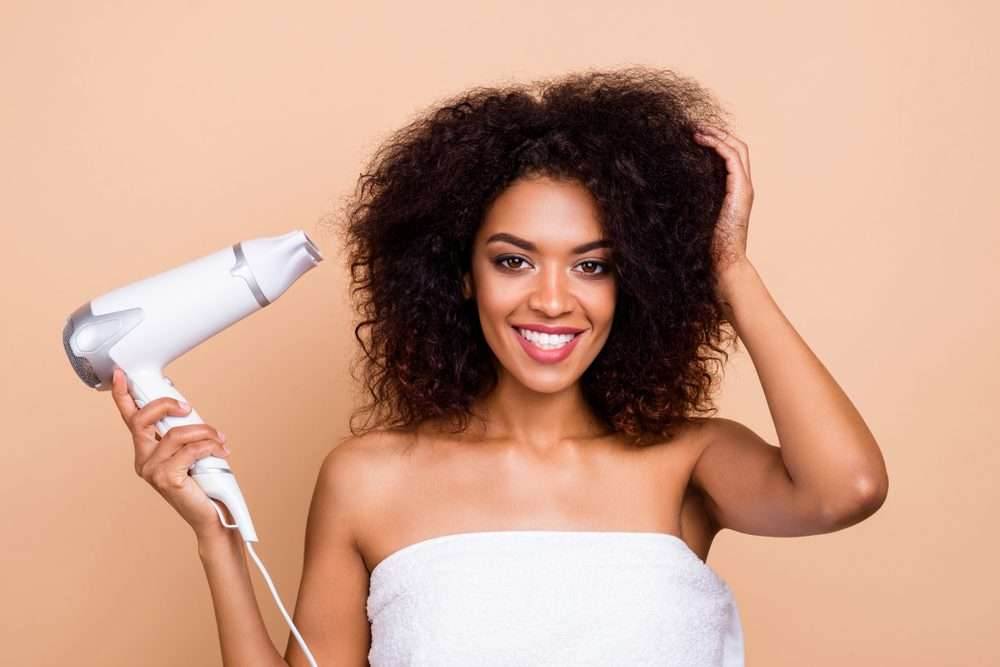 Drying your curls can be tricky! An essential ingredient of this recipe is a cotton t-shirt. Using a towel and rubbing your hair against it makes your hair lose shine and increases the frizz and dryness. The right way to dry your curls is by putting your head upside down and then patiently wrapping all of your hair in the cotton t-shirt without twisting it. Twisting is not advised as the texture is lost in the process.
Use a dryer. Many curly girls fear using heat-producing appliances as they make the hair rough and dry. It is best to avoid hair dryers, but if you don't have any other option left, a diffuser is a right way to use a dryer. Keep touching your hair in the middle to check if the amount of heat your curls are experiencing is too little or too much.
Leave them the way they are and let them air dry. Just a little quenching and scrunching, and you are all set.
Do not comb your hair when sopping wet. Please wait for it to be a little damp, and then use your styling products.
#3. How to sleep if you have curly hair?
Keep changing your pillow covers after every 3 days.
Use a silk pillowcase.
Tie your hair into a bun.
You can use a silk scarf to tie your hair instead of rubber bands.
Many people complained of having flat hair after getting up in the morning. Rolling and sleeping on your curls makes them flat; therefore, a certain technique is preferred to avoid this.
Pineapple trick
One of the terrific hair tips is the pineapple trick! It is a way to protect your curls while you sleep. It can do wonders to your hair in just the span of a night! Get frizz-free curls without using any hair products.
Keep your head forward and gather your hair; take a silk scarf or a hair tie and tie them up loosely. Let the hair fall out of the scarf like a pineapple's head. This trick is widely executed to add texture and to control frizz. Make your mornings fuss-free, and go for this technique.
#4. How to make your hair healthier, frizz-free, and smoother?
Your hair requires care, patience, and the right nutrition. Exercising and maintaining a balanced diet contributes the most to giving you flawless-looking hair.
Various exercises help in increasing circulation to the root, which helps in growth, and proper keratin distribution to hair cuticles throughout the scalp. The right foods help in providing the nutrition that the hair requires to stay healthy.
Locking the moisture is essential for your hair. Oiling your hair weekly and massaging will surely let your scalp breathe and remove the tensions from it completely, enhancing the hair growth and quality. Usage of a wide-tooth comb minimizes the chances of hair breakage.
The Right Hair Care Regimen to Follow
Curly hair does not require a lot of washing and automatically keeps the frizz in control. The right regime glorifies a bouncy mane.
Note the days when to wash your hair.
Start applying curl cream with the scrunch technique.
Use natural oils like neem, almond, coconut, olive.
Decrease the use of paraben, sulfate, and silicone.
Keep your tresses detangled and prevent them from forming knots.
Skip tying your mane very tightly.
How to Style Curly Hair: Tips for Men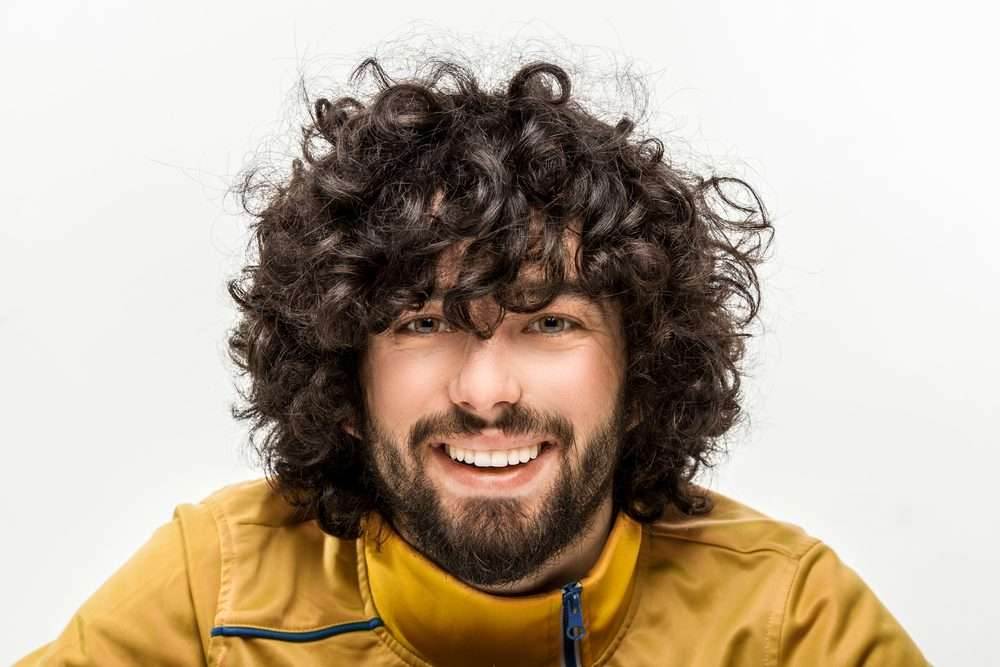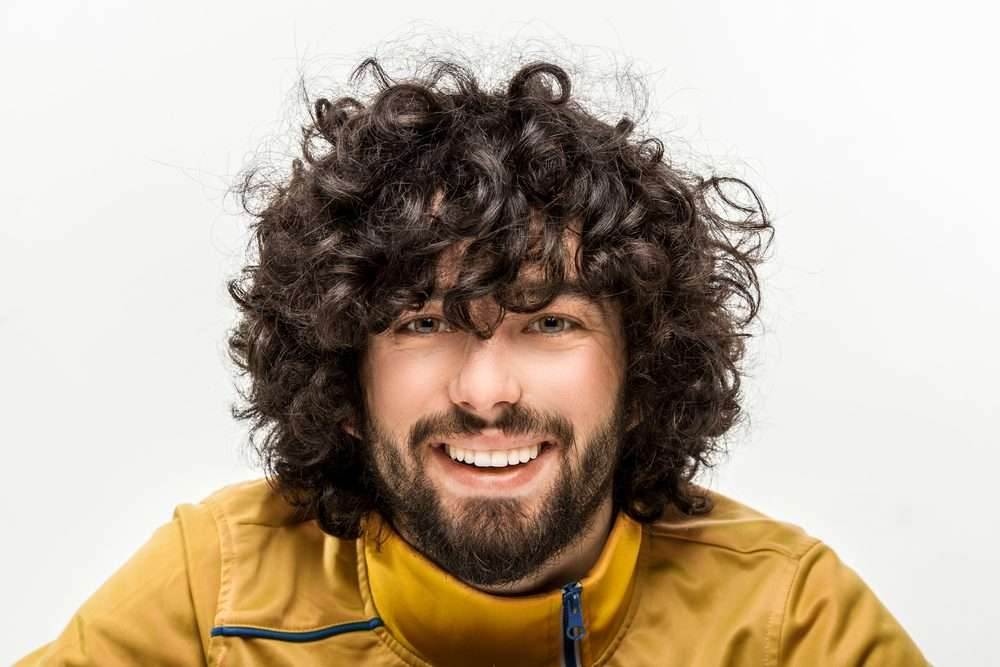 Men with curly hair can follow these tips to ensure a neat, dapper, and attractive look.
Sidestep from using heavy creams and gels; instead, try out soft creams and sea salt spray.
Shampoo your tresses only once in 2-3 days to keep them hydrated and enhanced.
Ensure your curly hair are well styled and has the right cut.
Use a wide-tooth comb and gently brush your curly hair.
Keep an eye on the amount of moisture delineated in your mane.
Prevent frizz by oiling overnight.
Style your curls in a sleek ponytail, all at the back, or leave them loose.
Flaunt them, embrace them, love them!
Keep them short if you have tight coils.
Getting an undercut is an ideal choice to keep them on top of your head.
Wrap small sections around a stick and twist them to define them more.
How to Style Curly Hair: Summary
Hopefully, your quest to answer the question of how to style curly hair has been fulfilled! Styling is not a difficult job; all you need is to appreciate your beautiful locks. Embrace your locks with utmost love and confidence.
Keep them hydrated, moisturized, and conditioned. A dry head invites numerous issues, and it becomes a bit more complex in the case of curly hair. Use the right styling products according to your texture.
Identify your hair type and comb them accordingly. Start replacing your rubber bands with satin bands and silk scarves. Nighttime can do wonders for your tresses, therefore, try out the pineapple trick and use a silk pillowcase. Do not brush your hair flat out, but in the right manner according to your type.
Washing: Washing and deep conditioning
Styling: Scrunching and quenching
Drying: T-shirt drying or towel (wrapping), air drying
Sleeping: Pineapple trick
Replenish your second-day curls by smoothening them with your hand and spraying them with organic or homemade serum, and users can even use aloe vera gels to style your hair.
Folks, it's time to say goodbye to the morning wreak havoc. Get ready to turn heads with the most beautiful locks because now you know how to style curly hair.
Do refer this article to someone looking for an answer to the question "how to style curly hair."
——————–
While at times contributed by guest authors, our content is medically reviewed periodically by professionals for accuracy and relevance. We pride ourselves on our high-quality content and strive towards offering expertise while being authoritative. Our reviewers include doctors, nurses, mental health professionals, and even medical students. 
Do note that any information found on the site does not constitute legal or medical advice. Should you face health issues, please visit your doctor to get yourself diagnosed. Icy Health offers expert opinions and advice for informational purposes only. This is not a substitute for professional medical advice.