Zucchini is a gourd that is often golden or green in color. It belongs to the Cucurbitaceae plant family. While they might look like cucumbers, the two are as different as chalk and cheese. They are eaten extensively but have you wondered what the zucchini health benefits are
This amazing and delicious vegetable has numerous heealth benefits and immense nutritional value.
Zucchini health benefits are several, ranging from lowering high blood pressure to aiding healthy digestion and strengthening the immune system.
It can be consumed raw or cooked. It is loaded with essential nutrients like Vitamin c, Vitamin A, antioxidants lutein, and beta carotene.
Origin
Zucchini is summer squash. Like most summer squashes, it was born in America too.
The ancestors of Zucchini originated in Mesoamerica. It is the part ranging from today's Mexico to the northern parts of current South America.
Meanwhile, as we know it today, the Zucchini was cultivated in Italy nearing the end of the 18th century. It was later reintroduced to America in the middle of the 1920s.
Zucchini Today
Zucchini is one of the most widely cultivated and consumed vegetables of today's times.
It is cultivated and forms a major part of the cuisines of countries like Britain, Bulgaria, Vietnam, Egypt, Ukraine, France, Russia, Turkey, Thailand, Italy, and the Americas.
The yellow squash is so ubiquitous and nutritious that even Zucchini skin is consumed. What makes it so popular is how much of a versatile vegetable it is. It can be eaten raw, or it can be cooked. In addition, it can be used to make everything from baked goods to Tempura.
Zucchini bread, Zucchini noodles, baked zucchini, and sautéed zucchini are all consumed with gusto by many. This summer squash of the gourd family comes in various colors like light green, white, orange, and deep yellow.
Types Of Zucchini
There are almost 15 different types of Zucchini, commonly cultivated and consumed worldwide.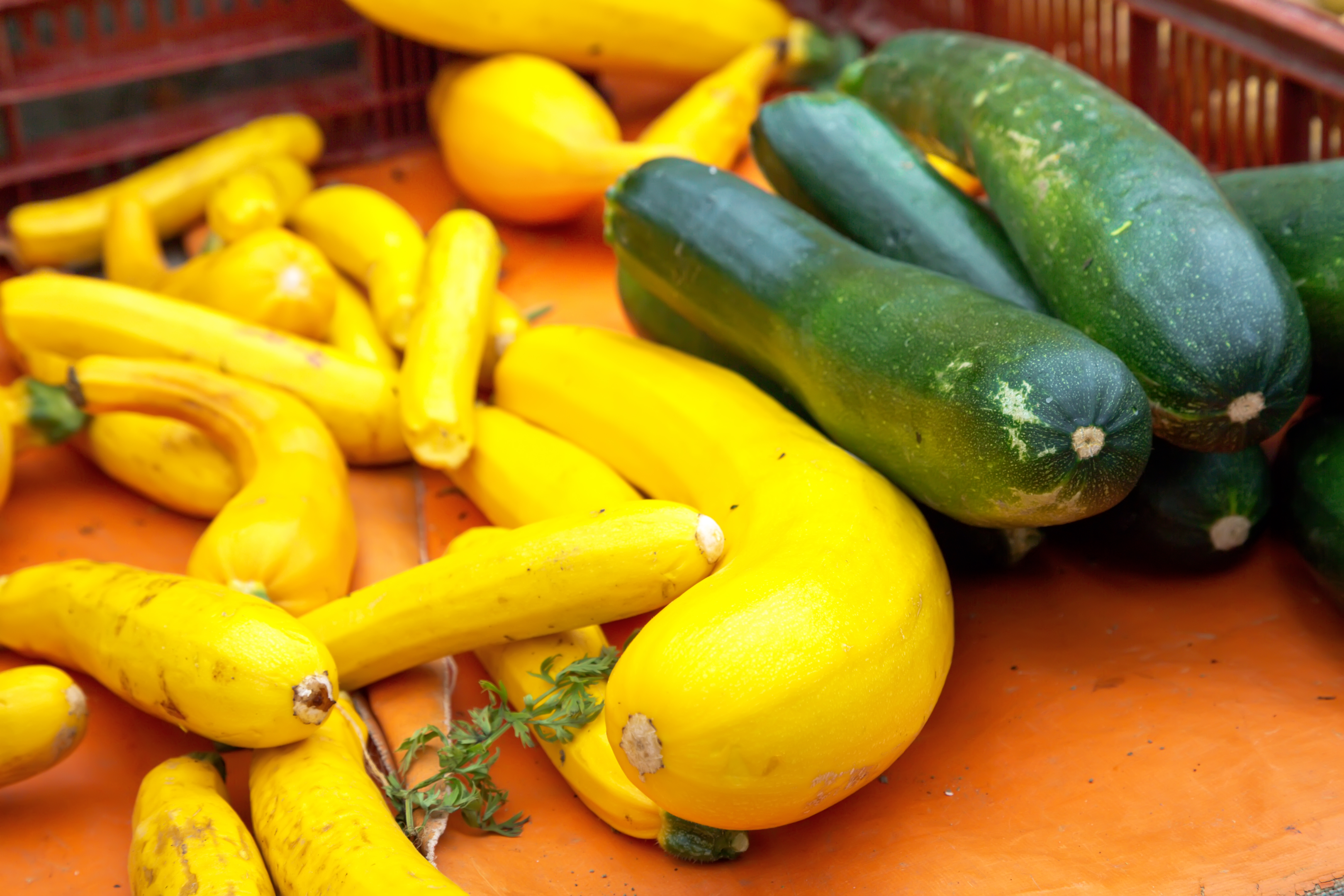 Listed below are some of the popular varieties of Zucchini and their colors:
Pattypan Squash – Yellow, Green, and white
Zucchini flowers – Yellow and Orange
Gourmet Gold – Bright yellow squash
Golden Egg – Bright yellow
Black beauty – Deep green
Cocozelle – Pale green stripes on deep green body
Magda – Pale green
Crookneck Squash -Pale green, Yellow
Zephyr -Green, and Yellow
Gadzukes – Deep green
Round Zucchini – Deep green
Nutrition Facts Of Zucchini
The summer squash can be consumed raw or cooked. Raw zucchini contains higher amounts of Vitamin A, whereas cooked zucchini has slightly lower levels. Both raw zucchini and cooked zucchini are loaded with vitamin c, beta carotene, and soluble fiber.
Let's delve into zucchini health benefits and nutrition facts that make it a superfood.
Zucchini Nutrition Facts
One cup serving of cooked zucchini has nutrient contents as follows:
28 Calories
5 mg of Sodium
zero grams of Fat
1g of Protein
3g of Sugars
7g of Carbohydrates
3g of Fiber
On the other hand, one medium-sized raw zucchini has the following nutrition benefits:
Calories: 33
Fats: 1g
Saturated fat : 0g
Trans fat : 0g
Cholesterol : 0 mg
Sodium : 16mg
Carbohydrates: 6mg
Dietary fiber: 2g
Sugars: 5g
Protein: 2g
2% of RDA of Calcium
4% RDA of Iron
8% RDA of Magnesium
11% RDA of Potassium
58% RDA of Vitamin C
15% RDA of Vitamin B6
These facts prove that it is advantageous to consume Zucchini
Zucchini Health Benefits
Apart from its versatility, Zucchini's popularity is the fact that it has several health benefits and is beneficial to cure many health problems like insulin sensitivity, coronary heart disease, irritable bowel syndrome, and even colon cancer.
If you are suffering from severe health conditions, it is always advisable to seek professional medical advice. Do not just keep eating zucchini and ignore seeking professional help.
Zucchini is one of the healthy foods that are also delicious. If you are particular about following a healthy diet, you must ensure to include Zucchini as part of your daily diet plan. Zucchini health benefits are extremely diverse, aiding in everything from eye health to bone health.
Below are some of the Zucchini health benefits:
1. Loaded With Nutrients
According to scientific references, zucchini is rich in many nutrients. It is a rich source of Vitamin C. It provides about 58% of the required daily Vitamin c for the adult human body.
It is also rich in Vitamin A, which helps maintain our eye health. Zucchini also contains small quantities of Zinc, Calcium, Iron, Potassium, Vitamin B6, and Magnesium. Vitamin B, a water-soluble vitamin, is found in abundance.
In addition, zucchini is rich in beta carotene and has both soluble fiber and insoluble fiber.
To meet your daily required amount of vegetable intake, make sure to consume at least one cup of Zucchini and other vegetables. Such are the various Zucchini health benefits that even one cup of Zucchini is enough to meet the daily required amount of most essential nutrients.
2. Promotes Digestive Health
Zucchini has both insoluble fiber and soluble fiber. This means that it is beneficial for digestive health.
It is advisable to eat zucchini to promote the growth of beneficial gut bacteria.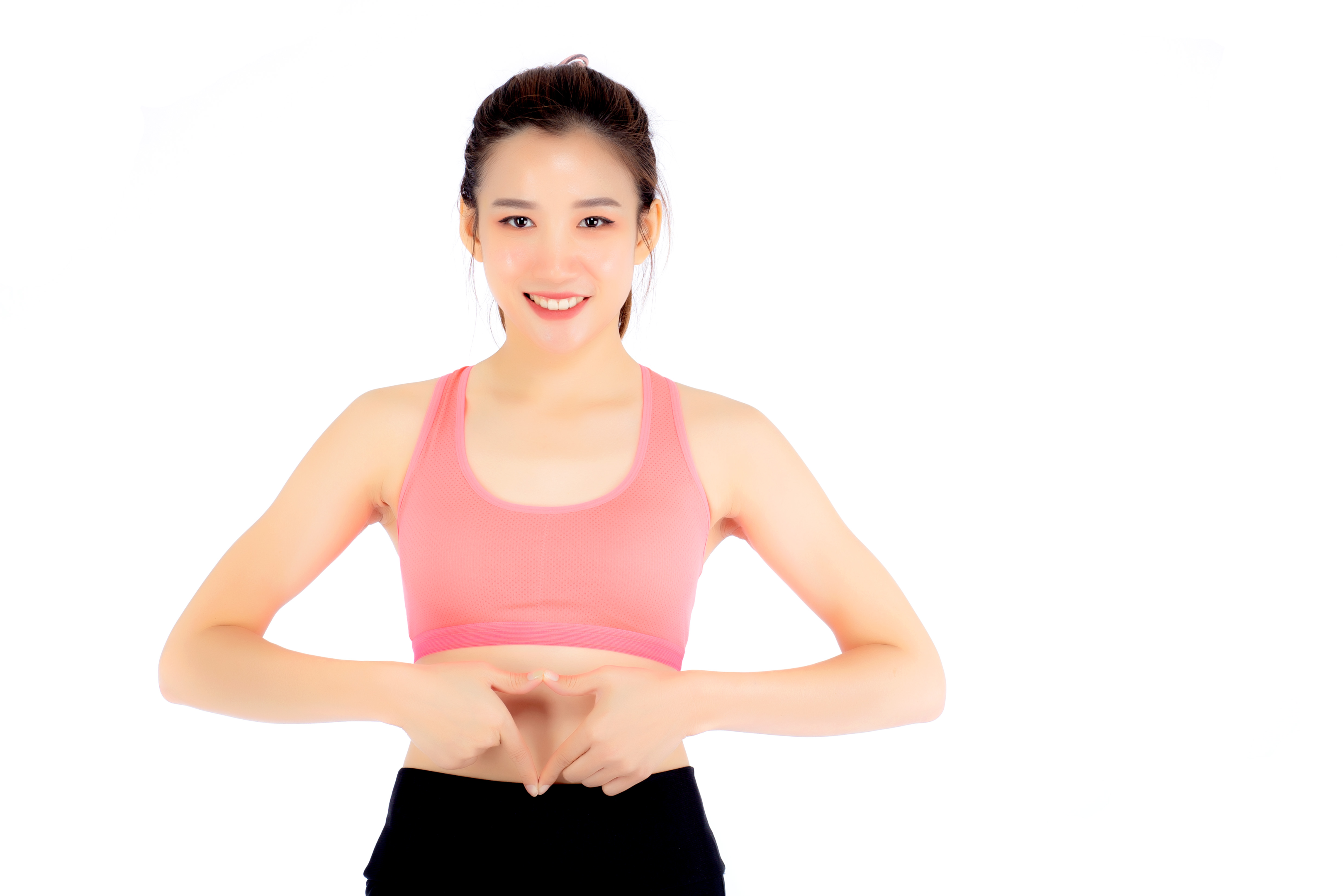 Moreover, it has anti-inflammatory properties and helps relieve gut diseases like irritable bowel syndrome.
3. Helps In Weight Loss
Due to the abundance of dietary fiber, Zucchini makes you feel full and limits your carbohydrate intake. This helps one lose weight quickly.
It can be eaten raw or cooked and eaten to limit weight gain and promote healthy weight loss.
Grated zucchini and raw fruits can make an excellent snack choice, especially during your weight loss journey. In addition, Zucchini should certainly be included in your must-have list of plant foods.
4. Controls Blood Sugar Levels
Zucchini can increase insulin sensitivity in our bodies. This means that it helps our body easily assimilate sugar and lower blood sugar levels.
Zucchini is known to keep type 2 diabetes in control by curbing blood sugar levels. Moreover, it is an excellent alternative to refined flour and can be used to make dishes like zucchini noodles and zucchini bread.
5. Glowing Skin
Zucchini is a powerhouse of antioxidants like zeaxanthin and lutein. Both of these are associated with maintaining healthy, youthful skin.
Vitamin c in it has strong anti-aging properties and helps with wrinkled skin.
The abundance of Vitamin B and its derivatives in the summer squash help maintain healthy skin, nails, and hair.
The anti-inflammatory properties of zucchini aid in anti-aging as well.
6. Promotes Heart health
Zucchini is known to reduce high blood pressure and lower LDL cholesterol levels.
Potassium, in zucchini, is responsible for maintaining the health of the cardiovascular system. This, along with the high contents of fiber and low levels of fats and potassium, aids in having a healthy heart.
The magnesium in zucchini is also beneficial for heart health.
Moreover, since it helps regulate blood sugar, it helps keep type 2 diabetes in check. Type 2 diabetes is one of the impediments to a healthy heart.
7. Builds Immunity
The major vitamin necessary for a healthy immune system is Vitamin c. Zucchini is a storehouse of Vitamin C, contributing about 58% of the required daily amount of this water-soluble vitamin.
Add zucchini to your diet to improve your immunity and stay protected from various diseases.
As we all know, prevention is better than cure, and good immunity is imperative to stay healthy.
Next time you go to the grocery stores, grab a bunch of zucchinis to stay safe from several health issues.
8. Eye health
Zucchini is touted to be a superstar in maintaining a healthy vision.
Zucchini is rich in Vitamin A, which is a requisite for the good health of the eye.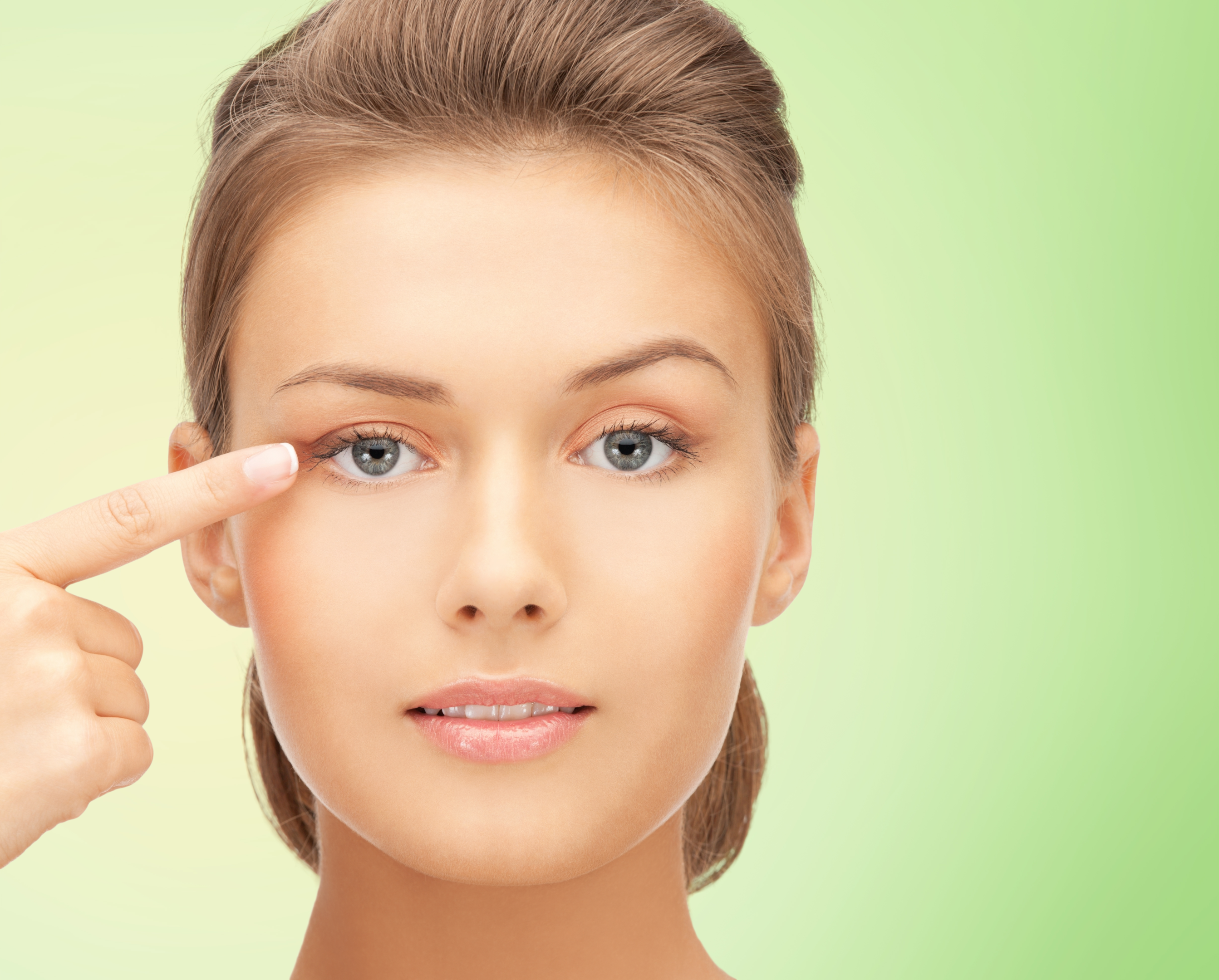 Consuming Zucchini prevents age-related eye conditions like macular degeneration and prevents developing cataracts.
9. Bone health
Zucchini aids in strong bones.
Magnesium, Vitamin K, Calcium, and the antioxidant content in the gourd help give you strong bones and teeth.
How To Include Zucchini In Your Diet?
It is so versatile that you can enjoy zucchini in various ways. A plethora of ways are available to eat zucchini. It can be consumed raw; it can be baked, added to salads, and even made into wine.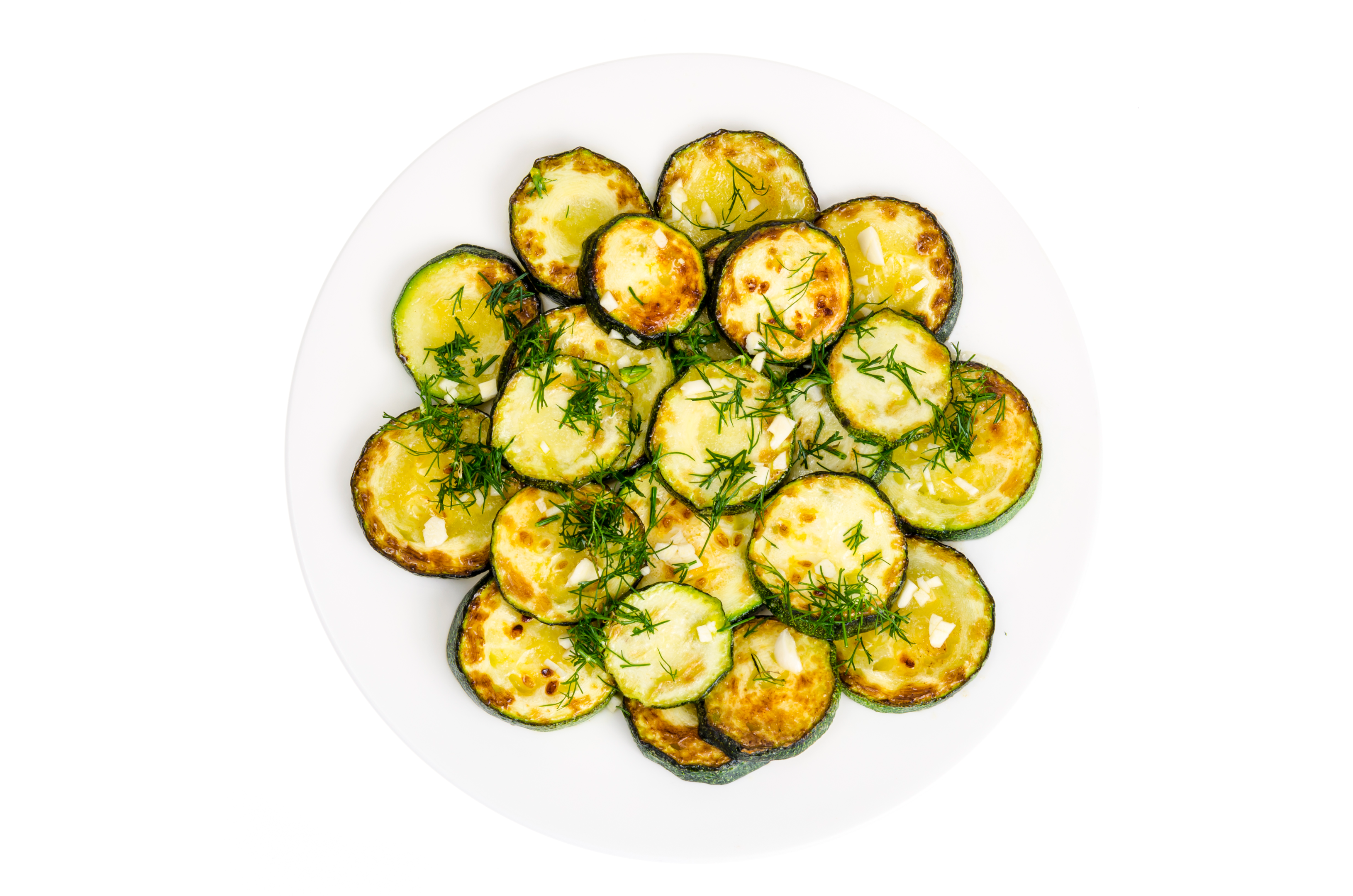 Below are some ways to enjoy zucchini:
Add it to your salad for a zingy experience
Make some grilled Ratatouille
Sautee it with some butter and garlic to make a rich aromatic appetizer
Sprinkle some turmeric, pepper and make some yummy soup
Bake it for some crispy lightness on the side
Top with a little Parmesan and make a casserole
Stuffed Zucchini for a filling dinner
Zucchini Pizza for all Pizza lovers
Zucchini cake, muffins, and brownies, because why not !?
Easy-peasy Zucchini Recipes
Below are two easy recipes you can make in a jiffy to enjoy zucchini:
1. Parmesan Zucchini Sauté
Ingredients
1 tablespoon olive oil (extra virgin)
2 tablespoons of butter(unsalted)
4 medium zucchini or yellow summer squash, or a mix (approximately 2 pounds), ends clipped and cut into 1/2-inch-thick rounds
1 small yellow onion thinly sliced
half a teaspoon of kosher salt
a quarter teaspoon of black pepper
Half a teaspoon of thyme, dried
quarter cup Parmesan cheese, freshly grated
Method
Heat the olive oil, 1 tablespoon butter, and onion in a large nonstick skillet over medium-low heat.
Cook for 10 to 11 minutes, or until the onions brown.
Add the zucchini, pepper, salt, thyme, and the remaining butter.
Raise the temperature to medium.
Cook, stirring regularly, for another 10 to 15 minutes, or until the zucchini is cooked through and starts to take on a brown color.
Top with Parmesan cheese. Enjoy right away!!
2. Zucchini Fritters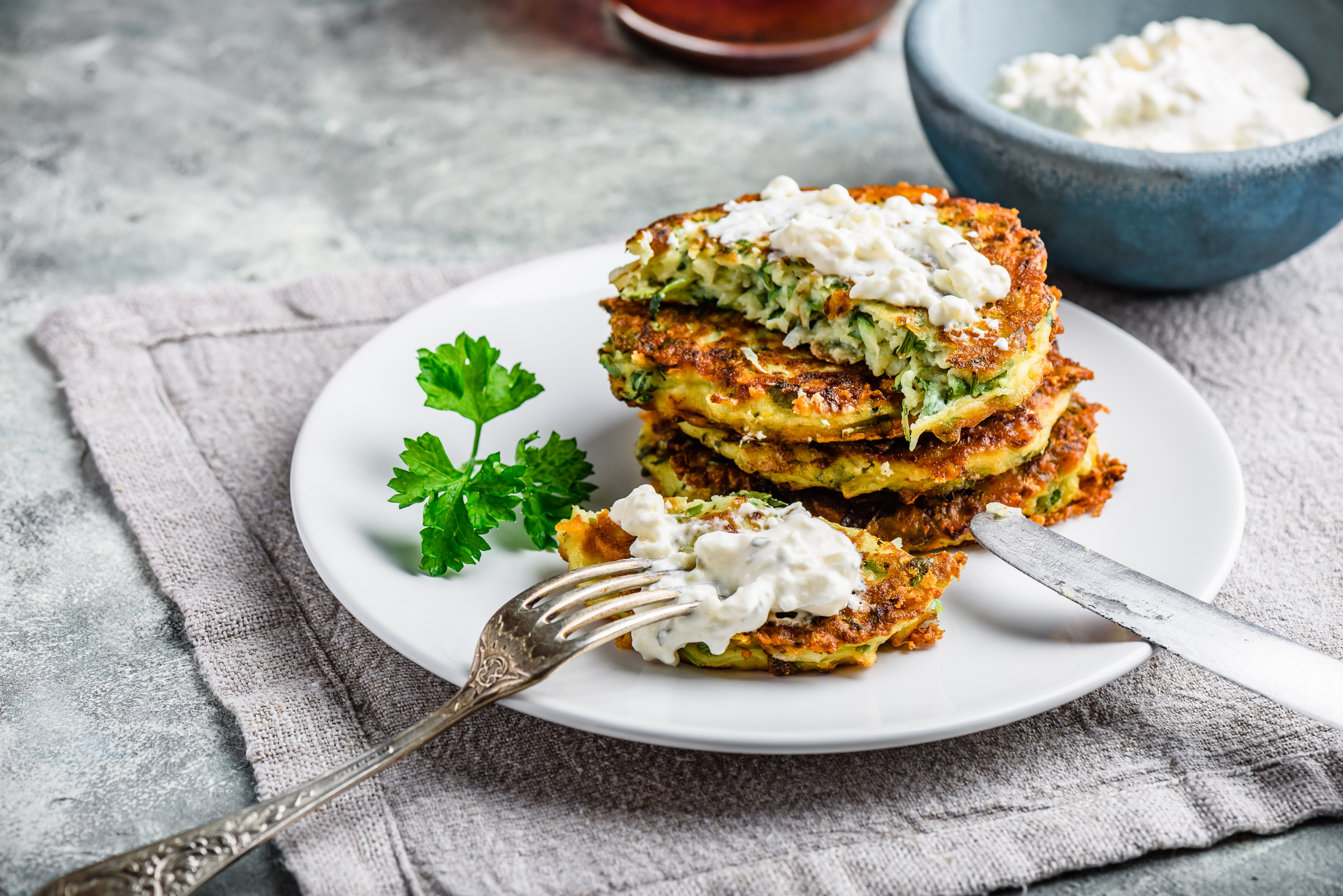 Ingredients
3 cups of grated zucchini
quarter cup flour
one teaspoon salt
a quarter cup of Parmesan cheese, grated
two cloves of garlic cloves, minced
one beaten egg
kosher salt
Ground pepper
two tablespoons of olive oil
Method
In a colander over the sink, grate the zucchini.
Allow to sit for about 10 minutes after adding salt and gently toss it to mix.
Drain the zucchini completely with a cheesecloth or a clean dishtowel.
Combine the flour, zucchini, Parmesan, egg, and the garlic in a large mixing bowl;
Season the batter properly with salt and pepper, according to taste.
Place the skillet over medium-high heat and start heating the olive oil.
Scoop out tablespoons of batter for each cake, flatten it with a spatula, and cook for about 2 minutes until the underside is a beautiful golden brown color.
Cook for an additional 1-2 minutes on the opposite side.
Serve right away with your favorite dip and enjoy hot.
Read more on Zucchini health benefits here
Conclusion
If you aim to get more vegetables in your diet, zucchini is a great way to start.
Zucchini health benefits and its delectable flavors add to the popularity of the summer squash. It has a mild flavor that makes it a nice addition to baked foods or a pleasant pasta substitute. Hence zucchini is frequently used to replace pasta or other carb-heavy components. This can significantly reduce a meal's calorie count as well.
Zucchini purée can be used in various baked dishes, including muffins, cakes, and cookies. Its mild flavor blends well with baked goods, making it an excellent addition to muffins, bread, cakes, bars, and even brownies.
This Summer squash is also delicious sautéed, grilled, or roasted on its own. It's also versatile enough to go with any protein.
Zucchini is easy to prepare, but it also has numerous health benefits. It's no surprise that you should include this high-fiber meal in your summer diet.
The nutritional makeup of zucchini varies depending on whether it's eaten raw or cooked, but you'll get plenty of nutrients either way.
A word of caution, though, Zucchini allergies are very common as well. People who are allergic to pollen have a chance of their allergies being triggered by Zucchini too. It is also known to cause oral allergy syndrome in some people.
Hence make sure you are not allergic to the gourd before adding it to your meal.
If you liked this article on Zucchini health benefits, you might also like this.