So, What is Zumba?
Zumba is far more than just a group of people getting together in a studio to dance their hearts out and groove. Sure, that's a big part of it, but there's much more to a Zumba fitness class than what meets the eye.
But before we can accomplish that, we must first define Zumba to address the age-old question, "What is Zumba.". Now, let's look at exactly what is Zumba.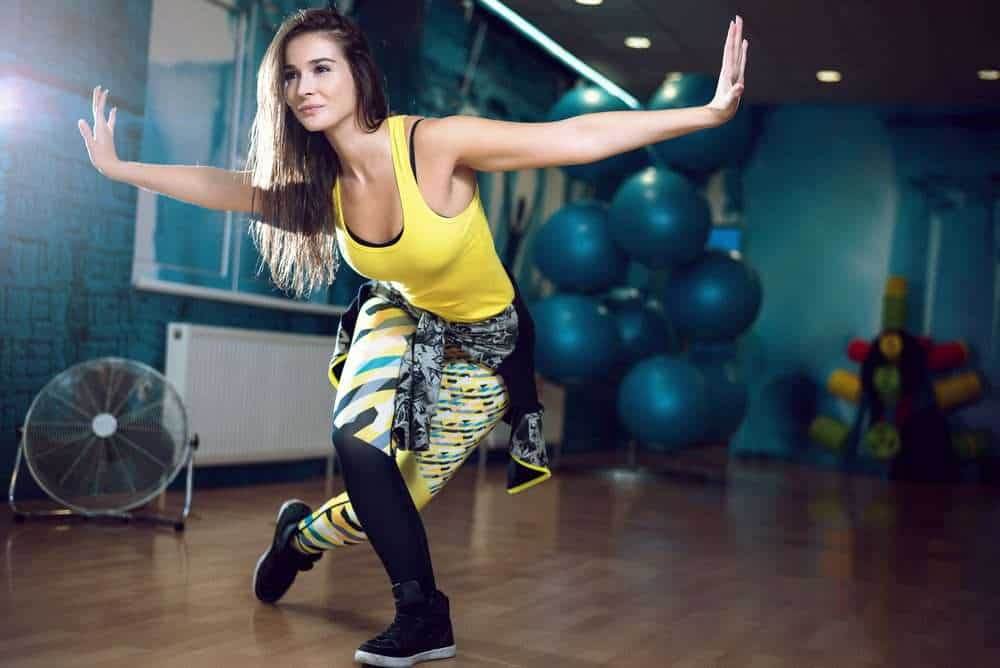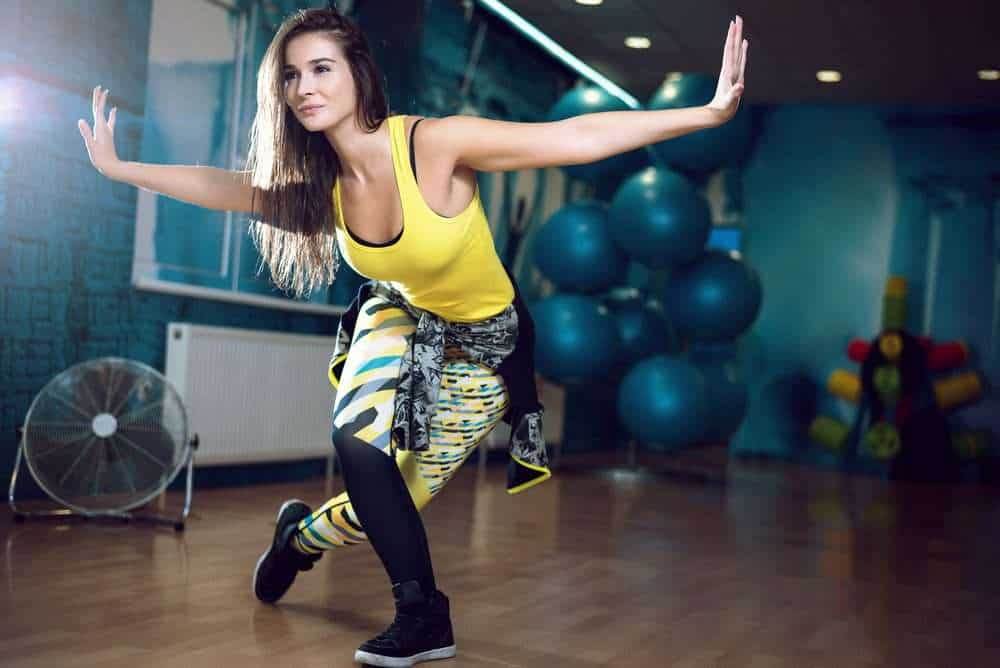 The first class was started from an informal dance class at a Colombian aerobics class facility in the 1980s to a worldwide exercise craze, branded a "dance party" rather than a good workout.
In 1986, Alberto "Beto" Perez started the Latin dancing class called Zumba in a Cali, Colombia fitness class. Perez arrived for class one day without his usual aerobics music, so he replaced Latin music that he had on hand.
His pupils enjoyed the impromptu class. In 2001, Perez, Alberto Perlman, and Alberto Aghion registered Zumba two years after introducing their Latin-inspired physical fitness centers to the United States.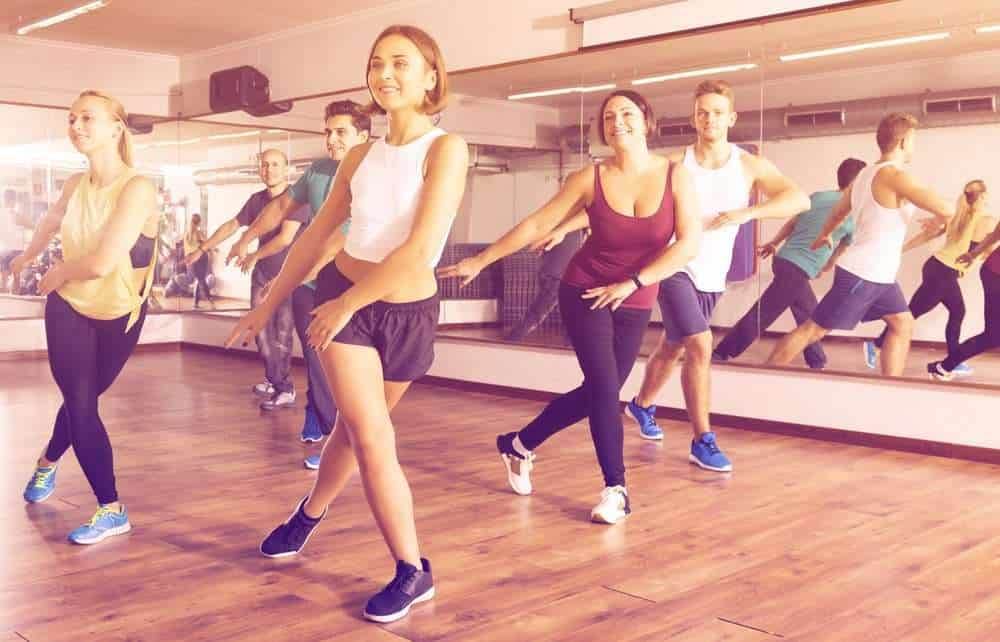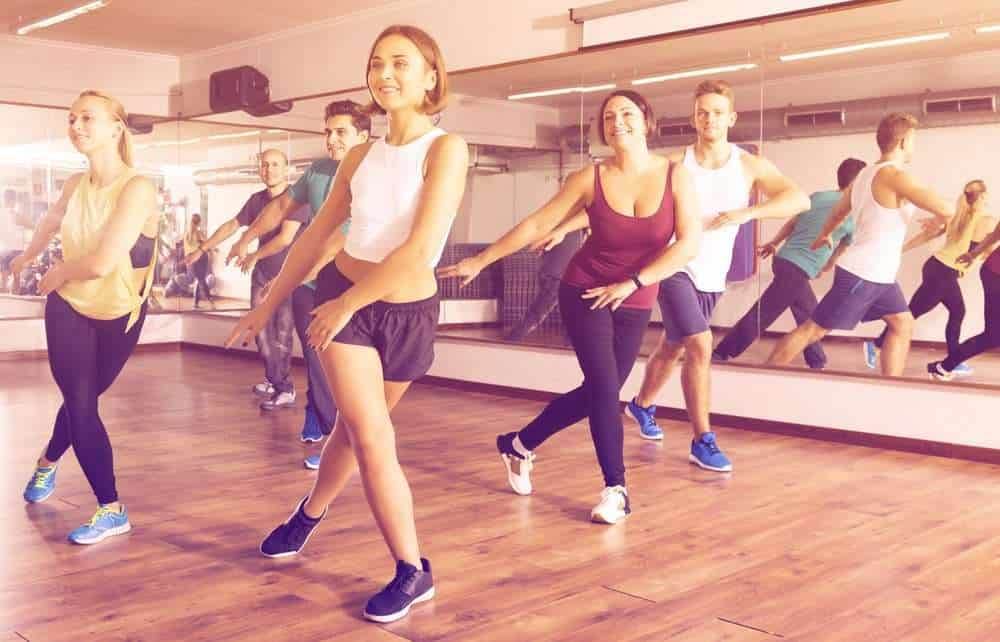 What is a Zumba Class?
Zumba is a dance and aerobic exercise routine that involves dance moves from many musical styles, mostly Latin American. Different muscular parts, including the arms, waist, legs, buttocks, and back, are targeted with these effective workouts.
Zumba classes run about an hour long and are based on the choreography of salsa, merengue, mambo, tango, rumba, cha-cha-cha, cumbia, and Latin music. The choreographies are divided into sections at various intervals.
On each song, a few series of steps are usually worked on. These movements correlate to the various portions of the melody; thus, the same actions are repeated each time the chorus is reached.
Compared to other forms of choreography, Zumba choreography is more free and spontaneous. The goal is to have fun while exercising rather than trying to imitate the instructor's moves perfectly.
This element of leisure and adaptability has tremendously aided in the popularisation of this profession.
Furthermore, keep in mind that the programs differ based on the monitor or instructor, who selects each choreography's songs and basic motions and brings a particular degree of excitement and energy to the Zumba class, which influences workout intensity level.
What is Zumba: Types of Zumba Classes
Zumba Gold:
What is Zumba Gold? Zumba Gold is a modified version of Zumba designed for active seniors looking for a lower-impact workout.
While most of the music in Zumba Gold is the same as in the original course, the moves are more fluid and simpler to follow, reducing the amount of unpleasant jerking, twisting, and other potentially harmful actions.
It may also be done in a chair, making it ideal for people who use wheelchairs or have difficulties standing for lengthy periods. Zumba Gold is the fitness class for you if you want to dance to real Latin rhythms at your speed, regardless of your age or ability.
Zumba Step:
What is Zumba Step? Zumba Step sessions are the best Zumba cardiovascular exercise (cardiovascular fitness)ever, but with the addition of the Step.
Thus, combine the amazing toning and strengthening benefits of aerobic Step with the dance fitness party that only Zumba can bring to the dance floor with upbeat music.
These fun courses boost your cardio and calorie burn while also defining and sculpting your core and legs. Our fantastic teachers will guide you through a range of fun exercises that will get your heart pumping, improve your balance and flexibility, and condition and build your muscles.
Zumba Toning:
What is Zumba Toning? Zumba toning is designed for those who work out with toning sticks. It focuses on the stomach, thighs, arms, and other muscles all over the body. Participants in this Zumba class get a cardio workout as well as strength training.
Toning with Zumba Sticks are available in 1-pound and 2.5-pound sizes. Due to centrifugal force, the sand-filled sticks move more fluidly than normal hand weights, allowing you to shake and rattle them, adding a melodic element to your workout.
To function lawfully, classes using Zumba Toning Sticks must be taught by a licensed Zumba instructor.
Aqua Zumba: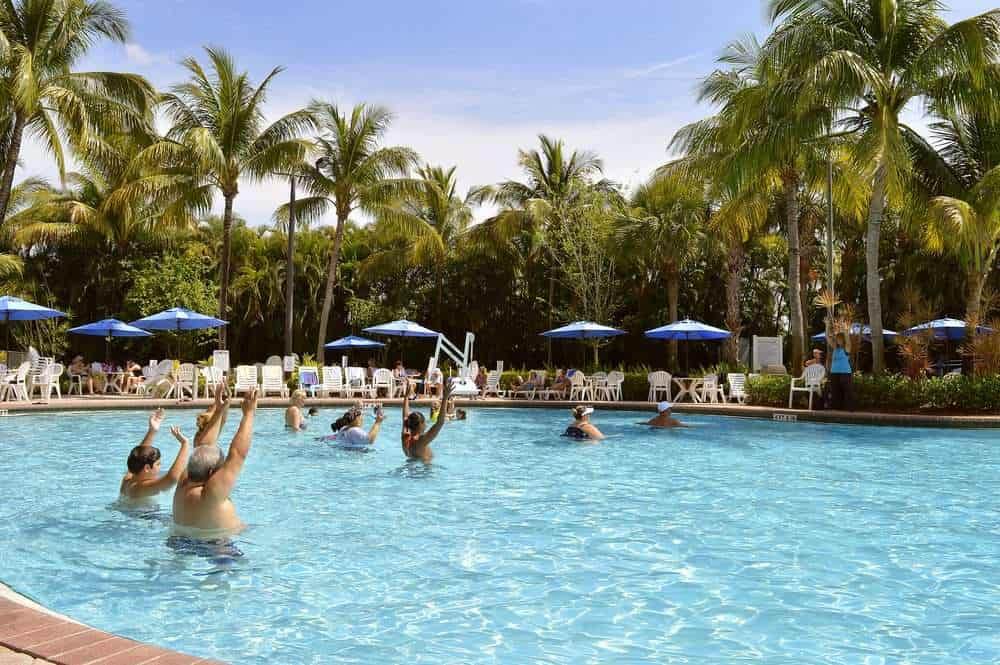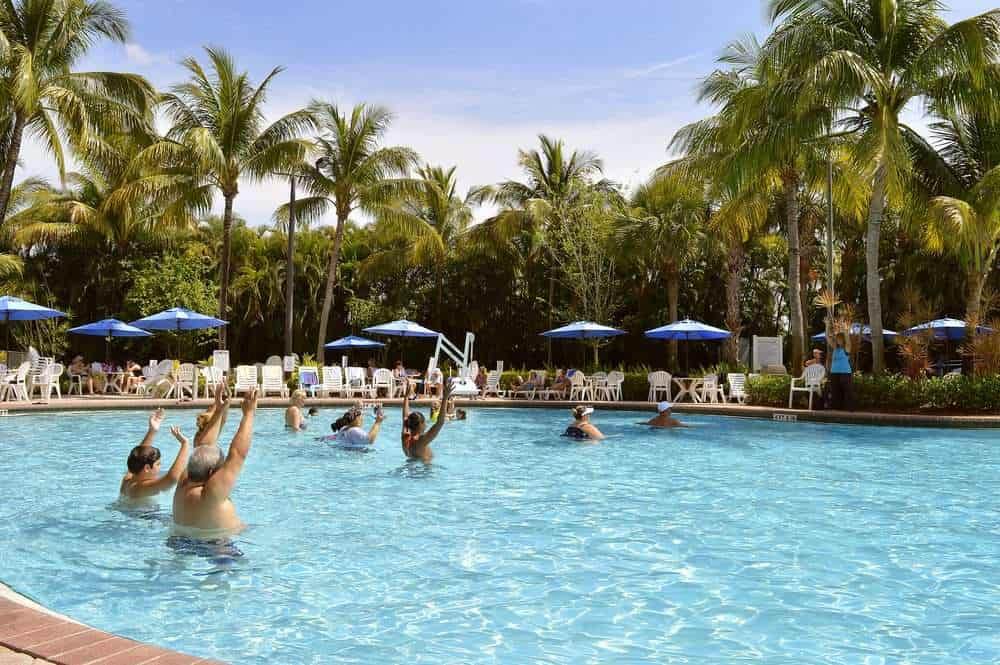 What is Aqua Zumba? Aqua Zumba gives a whole new meaning to the term "invigorating workout." It mixes the Zumba music beat and dance moves from South America with a pool party.
It's a water-based, body-toning workout(water aerobics) that's both enjoyable and demanding. So, inject some Latin dance into your workweek.
Zumba Kids and Zumba Kids Jr: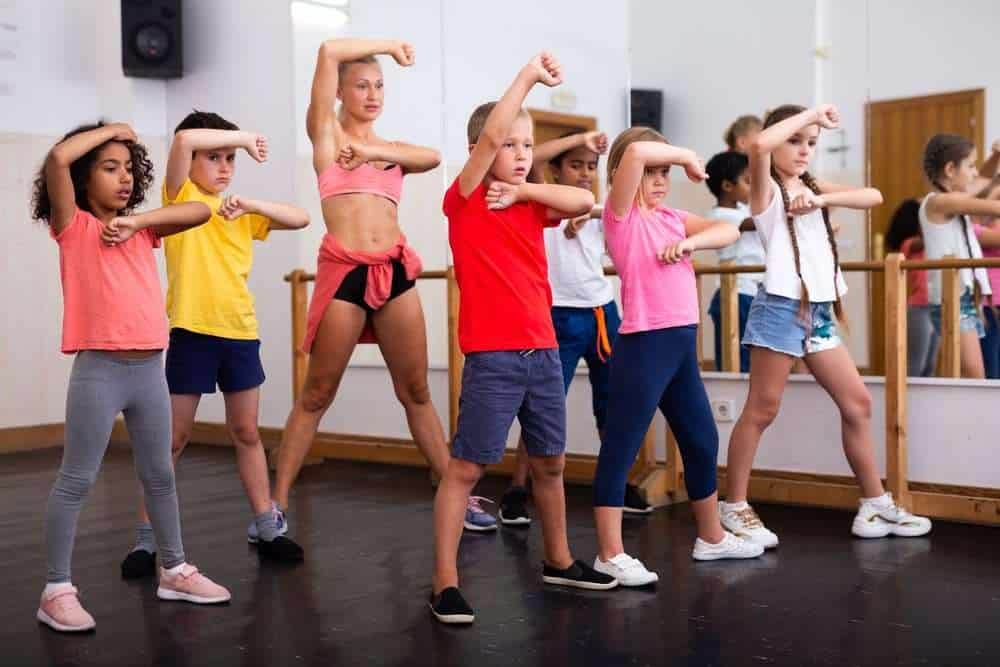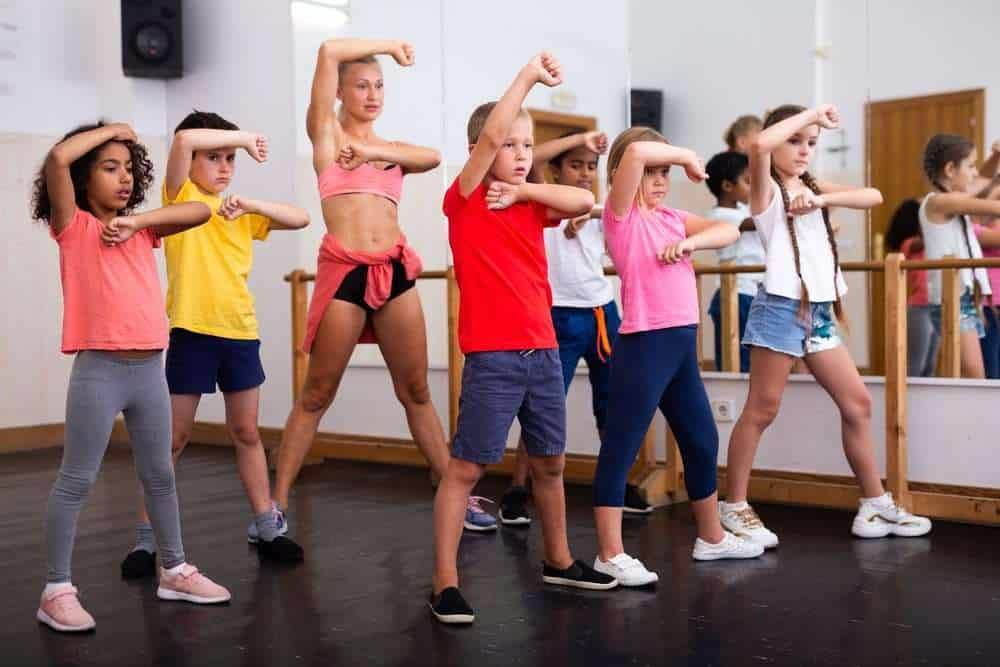 What is Zumba Kids Jr? Well. Zumba Kids, Jr. classes are high-intensity dance parties with kid-friendly routines. The lesson format is broken down into stages, including games, physical activity, and cultural discovery.
It aids in developing a healthy lifestyle and incorporating exercise as a natural aspect of a child's existence.
What is Zumba: Top 10 Benefits of Zumba Fitness
Zumba's advantages include improved cardiovascular health, greater muscle strength, improved coordination, sociability, and much more. If you're having problems exercising and staying motivated to stick to a regular Zumba routine, we may have the ideal answer for you in the shape of Zumba.
Zumba is a fun and effective aerobic exercise that works the entire body from top to bottom. It combines a variety of activities with Latin dance to create a highly motivating and demanding workout routine.
1. Aids in Weight Loss
Zumba may burn a lot of calories in just one hour. A high-intensity interval training Zumba workout is a wonderful way to lose weight and get rid of dangerous subcutaneous belly fat.
A full-body workout like Zumba dancing may burn 369 calories in 40 minutes, which is more than aerobics, yoga, or boxing can burn in the same period.
The amount of calories you burn is also determined by the length of your workout, your age, gender, and the intensity of your movements. Let's take a 30-day weight-loss challenge because you already know what a Zumba class is and how you can lose weight by simply dancing.
However, it would help if you exercised diet restraint.
2. Improves in Blood Circulation
The body moves at a rapid rate during Zumba workouts. The muscles' blood circulation improves, allowing them to grow stronger. After just a few weeks of performing the Zumba dance workout, your body will have a new level of vitality.
Your heart will be strengthened, and your blood circulation will be improved by moving all areas of your body. High-intensity dancing routines and muscle-toning maneuvers will get your heart beating and blood flowing.
3. Full body toning
Zumba is a high-intensity workout that burns 600 to 1,000 calories in only one hour. Your entire body will be toned. It may make you feel achy in places you didn't know existed, but it works. Zumba tones the whole body by targeting many muscle groups at once.
4. Helps in Enhancing Posture
Even if you haven't dropped a pound, good posture will make your appearance taller and slimmer. Keep your abdominal muscles engaged and your head up as you stand tall.
Attempt to do this as much as possible during the day. If you have a habit of forgetting things, set a 15-minute alarm on your phone. This will help you establish proper posture by efficiently training your body.
5. Strengthen Mental Health
Interval training (alternating fast and slow beats) and resistance training are both included in Zumba routines. If you're emotionally tired, try Zumba dancing for five weeks. It'll not only keep you physically active, but it'll also enhance your mental health and quality of life, according to research.
6. More Stamina
Zumba strengthens your muscles, which means you're less likely to get hurt. If you do Zumba, even if you get hurt, your pain tolerance improves dramatically. If you continue to do alternate push-ups while doing Zumba, you will be able to grasp this.
Also, if you perform Zumba for a brief period before your bench-press session, you will be able to complete more counts in your bench-press and push-ups.
7. Excellent Heart Health
Zumba will significantly enhance your cardiovascular health. It will help you stay more active by increasing the amount of oxygen in your body.
You won't have to regulate the rate of your breathing because it's similar to dancing. Instead, because it is a high-intensity dancing workout, you will need to breathe more.
8. Full Body Workout
Zumba is a dance-based fitness program that works virtually all of your body's muscle groups. It enhances your dancing forms while toning your physique by targeting many muscle groups at once.
This dance style incorporates a variety of moves that target the arms, chest, shoulders, calves, glutes, and hamstrings.
9. Relieve Stress
Depending on the person, various people have different ways of dealing with Stress. Zumba dancing is an aerobic exercise that improves a person's mood and energy level by causing the release of stress-relieving chemicals, including norepinephrine, serotonin, and dopamine.
10. Makes You Feel Good
Coordination improves with training, and you'll feel more at ease using your body. It makes you feel good. Endorphins are released when you exercise, and they cause good sensations to spread throughout your body.
Final Words: What is Zumba?
I believe by now; you have the proper answer to what is Zumba. It is just another workout to keep you healthy and fit, but the main thing about Zumba is fun and exciting. Training where you need to groove to the beats of music; who wouldn't love that?
To describe Zumba, one can call it a simple yet effective exercise program. It is a program that includes basic movements of the body in the form of an effective workout. And You can sign up for classes in your local gym or fitness center.
So, don't wait. Now you know "what is Zumba" and also all about the benefits it has, so join your nearby Zumba class today and stay fit.
Read more from us here.
——————–
While at times contributed by guest authors, our content is medically reviewed periodically by professionals for accuracy and relevance. We pride ourselves on our high-quality content and strive towards offering expertise while being authoritative. Our reviewers include doctors, nurses, mental health professionals, and even medical students. 
Do note that any information found on the site does not constitute legal or medical advice. Should you face health issues, please visit your doctor to get yourself diagnosed. Icy Health offers expert opinions and advice for informational purposes only. This is not a substitute for professional medical advice.