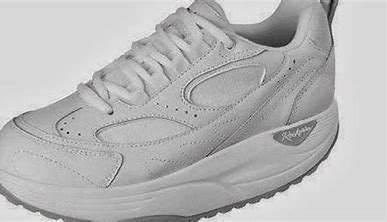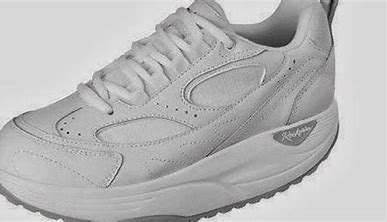 Our content is medically reviewed periodically by professionals for accuracy and relevance. We pride ourselves on our high-quality content and strive towards offering expertise while being authoritative. Our reviewers include doctors, nurses, mental health professionals, and even medical students.
-----------------------------------
Rocker bottom shoes
are such sorts of shoes made for people with some disorders or diseases that result in instability of feet. And in the recent era, they are becoming popular, and now we have many varieties of rocker bottom shoes available out there.
Rocker Bottom Shoes: Top 4 Amazing Facts To Know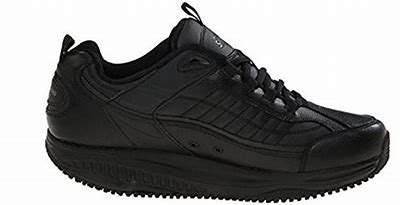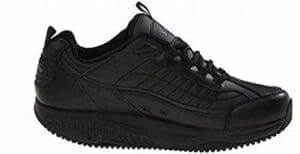 If you have any arthritis or any disorder or something because you face problems in standing, walking, or balancing, then rocker bottom shoes are what you need.
If you don't know about them, then don't worry. With the help of this guide, you would get to know about it. So let's start exploring them.
1. What Are Rocker Bottom Shoes
So let's began our guide with the very basic question that what is rocker bottom shoes. And then in the following sections will discuss some details about it.
In rocker bottom shoes, the sole of the shoes is thicker than usual and has rounded heels. These shoes have rocker-bottom heels. And that is why they are called rocker bottom shoes.
In rocker bottom shoes, normal walking is prevented. And this shoe is specially made for the foot problems like foot pains and abnormal walking.
In rocker bottom shoes, the sole and heel are made in such a way that the weight of the body won't get too much on the ankle. They prevent flat-footing.
There are many foot problems in which these shoes are used. Sometimes,s not only in case of foot problems and in some other health problem, but they are also useful.
Basically, what rocker bottom shoes do is shift the body's pressure from the ankle to behind the heels. And thus prevents unstable walking.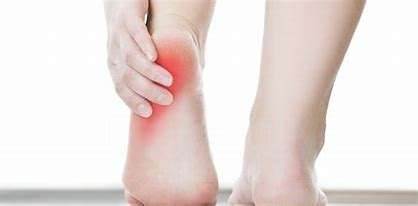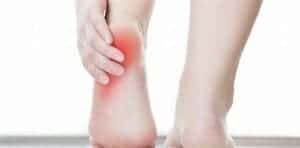 These shoes are available in any type which you want. They range from dress shoes to athletic shoes and any other varieties of shoes available.
Two famous types of these shoes are toe rocker sole and heel to toe rocker sole shoes. These shoes depend on the need. For which they are being used.
Both designs are different from each other and have different targets to achieve. But apart from it, there are many more types of shoes.
But these two are the most popular types of shoes. And are used all around the world by many people. And help them with balanced walking.
 2. Why Rocker Bottom Shoes Are Important
As we have discussed the shoes and have some basic knowledge about them. Now it turns to move forward for the benefits of rocker bottom shoes.
There are many benefits which we can get from these shoes. The primary benefit that it offers is to balance walking.
But there are many more cases in which they are used. The basic function that they provide is to support our balance while walking or standing.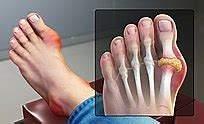 They prevent the pain which one might while standing for long hours.
There are some specific benefits also which are tried to achieve with them.
The foremost benefit of them is to reduce the pressure under the ball of the foot. And thus, they help in the treatment of big toe arthritis, osteoarthritis, and rheumatoid arthritis, by reducing the motion in the toe of the ball of foot pain.
For this benefit, toe rocker shoes are used, and thus they help in getting relief from all these types of arthritis.
And the second most popular type of shoes, heal-to-toe rocker style shoes, are helpful in treating midfoot or ankle arthritis. In this design, the ankle and midfoot motion are restricted, and the foot rolls faster off the heel.
These types of shoes are not only beneficial for patients suffering from foot problems. But also for the patients who have any health problems.
Like it also helps diabetic patients by redistributing their plantar pressure during gait. As we know that diabetes alone is a home for many other health problems.
Similarly, one such problem is foot-like ulcerations in the foot. And this type of shoe can reduce the peak plantar pressure than the flatter shoes.
And thus reliefs the diabetic patient with the pain of his foot and ease their walking and standing.
These shoes are also helpful in plantar fasciitis and other types of arthritis. These shoes are used by persons who have difficulty in mobility. And in walking because of any injury.
Or sometimes because of some medical conditions. Like plantar fasciitis, arthritis, diabetics, or non – functioning ankle joints.
These shoes are used for arch support and decrease foot pains or any other symptoms by letting the foot parts rest like the toe box while moving the foot function and balance.
3. Main Brands And Examples
After discussing the shoes and their importance, let's now share few words about the main brands and examples of these shoes so that you can use them.
As you know, these are special types of shoes, so they are not easily available. And one has to either order them or search them a lot.
And if you also want them but not able to found them. Then don't worry, in this ultimate guide you would get to know about them too.
In this section, some main brands and examples of these shoes are given, which you can found easily out there.
Skechers Shape-Ups 2.0 Rocker Bottom Shoes.
This is the topmost company that is providing rocker bottom shoes out there. They are best because they are all made in 100% nubuck leather, are air-cooled, and breathable.
So that foot gets sufficient air and won't damage further. They also have contoured heels and stabilizers with padded collars.
They are best because they provide each and everything necessary for support and balance. They use premium quality material in manufacturing. They are overall the best shoes.
They are famous for providing shoes for every size. And are easily accessible for anyone who wants to buy these shoes.
New Balance Men's Walking Shoes.
These are best known for the comfort they offer. They offer the best comfortability among all the companies out there and offer the best experience.
They are made of 100% leather materials, have absorb cushions. And with this, they also have rollbar technology and NDurance rubber outsoles. These features are the best for experience and can be used by any age group or any gender.
Don't judge by the name. They only name men's shoes, but they are available for women and kids also.
Gravity Defyer G – Defy Rocker Bottom Shoes.
This company is better known for its features offering relief for plantar fasciitis. As the name suggests, they are specifically made for foot problems.
They are made from feature VersoShock technology, seam-free interior. And also have removable inserts and a front rocker sole.
And because of all these features, it is best for treating the diseases and disorders of the foot. And give relief in foot pains.
Exersteps Men's Whirlwind Rocker Bottom Shoes.
While other shoes are very expensive, these shoes are very cost–effective. Other types of shoes are very expensive because of the material. And the manufacturing process through which they undergo.
But these shoes are very inexpensive, and even middle-class men can also afford them.
Alegria Kleo Women's Rocker Bottom Sandals.
Although there aaremany men's shoes out there, this company offers lladies'shoes and sandals that are all meant for women and their every need.
So if you are not finding any good modal of shoes meant for ladies purposes, then you can try this company.
They have triple hook – and – loop straps and brilliant arch support. They also have an interlocking footbed system. And are hand sewn.
Because they are made by hand, sometimes they are getting expensive. And one can find difficulty in buying. But they can buy some cheap options provided by the company.
These are some of the main and best brands out there, which you can trust. And use for a great experience.
4. Precautions
As they are special types of shoes, so they need some special care and precautions before and during using these shoes.
First of all, itt should be noted is that they have to be only used in special cases. They are not for everyone. And has to be only used when a physician prescribed them and is told to do so.
When a doctor has prescribed to use them, they only trust the famous brands famous for their services. Although sometimes these shoes are expensive. Because of the material they use and the manufacturing process.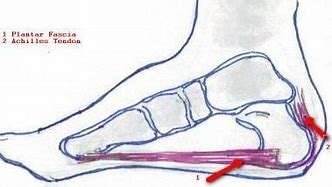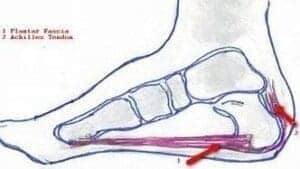 But apart from being inexpensive, they are best. And it cant be replaced by some cheap brands. Cheap brands are not good.
As they don't use good material and have a very poor production process. That is why they are low in cost. But not good for your foot. Only the good quality is worth trying and can be helpful for you.
Although there are some cheap options provided by these leading brands which you can buy easily.
And after purchasing them, first, get used to them as these shoes are different from the regular shoes.
So when the first time you try them, you may find it difficult to walk in them. So first, try to walk slowly and to maintain your balance with them. And when you get used to it, only then can you start them in your daily lifeFinallysts remember that these are special kinds of shoes that only for special persons under special conditions only.
And they cant be used by ordinary persons in regular as it might cause them pain and uneasiness while walking. And sometimes it can cause even big health problems.
So this is all about rocker bottom shoes and their benefits. They are very helpful for the treatment of arthritis and can be used for the treatment of many other foot problems also.
Our content is medically reviewed periodically by professionals for accuracy and relevance. We pride ourselves on our high-quality content and strive towards offering expertise while being authoritative. Our reviewers include doctors, nurses, mental health professionals, and even medical students. -----------------------------------
Any information found on the site does not constitute legal or medical advice. Should you face health issues, please visit your doctor to get yourself diagnosed. Icy Health offers expert opinions and advice for informational purposes only. This is not a substitute for professional medical advice.