People are making greater efforts in today's culture to give their mental health and physical well-being an equal priority. As more individuals struggle to manage their daily lives due to mental illness or trauma, mental health therapy is becoming more important.
We describe what a mental health counselor works in this post, how to become one and provide answers to commonly asked questions regarding this position.
Being a Licensed Mental Health Counselor (LMHC) may be the best option for you if you're thinking about a career in mental health counseling. The following discussion covers the details of educational requirements and how to become a mental health counselor.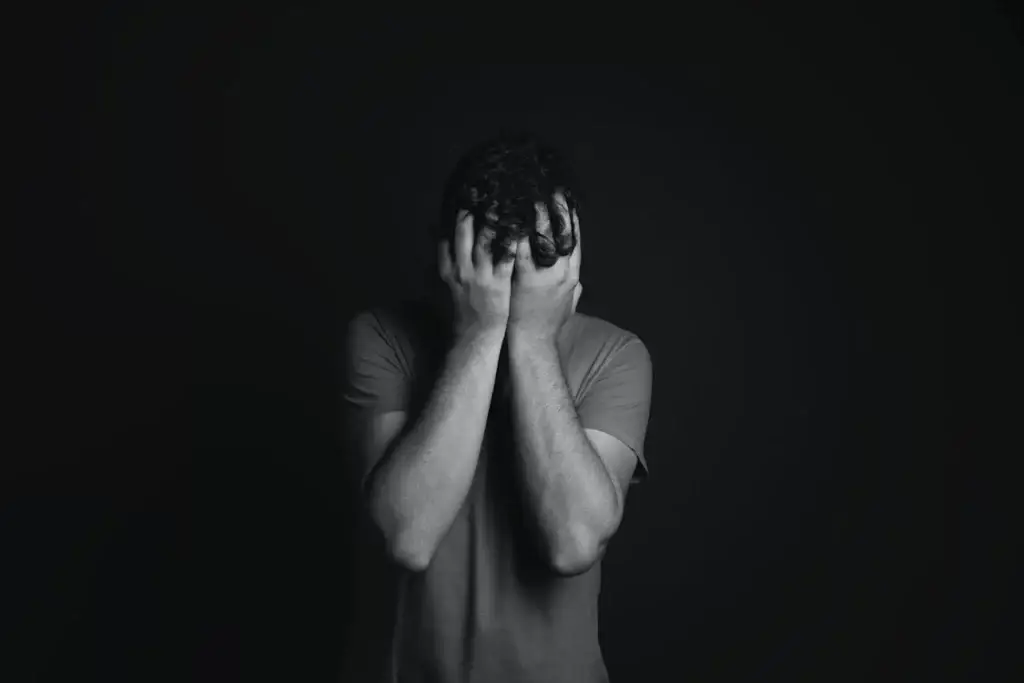 What Is Counseling for Mental Health?
In a secure setting with qualified mental health professional at their sides, mental health therapy enables people and communities to address their emotional, behavioral, and mental health issues.
What does a counselor for mental health do? The tasks and responsibilities of a mental health counselor may include diagnosing mental, behavioral, and emotional illnesses, creating treatments, and offering therapy to certain groups, including children and the elderly.
You may have the choice to concentrate on any number of specialties if you want to pursue a career as a mental health counselor and become an LMHC.
Different Specializations in Mental Health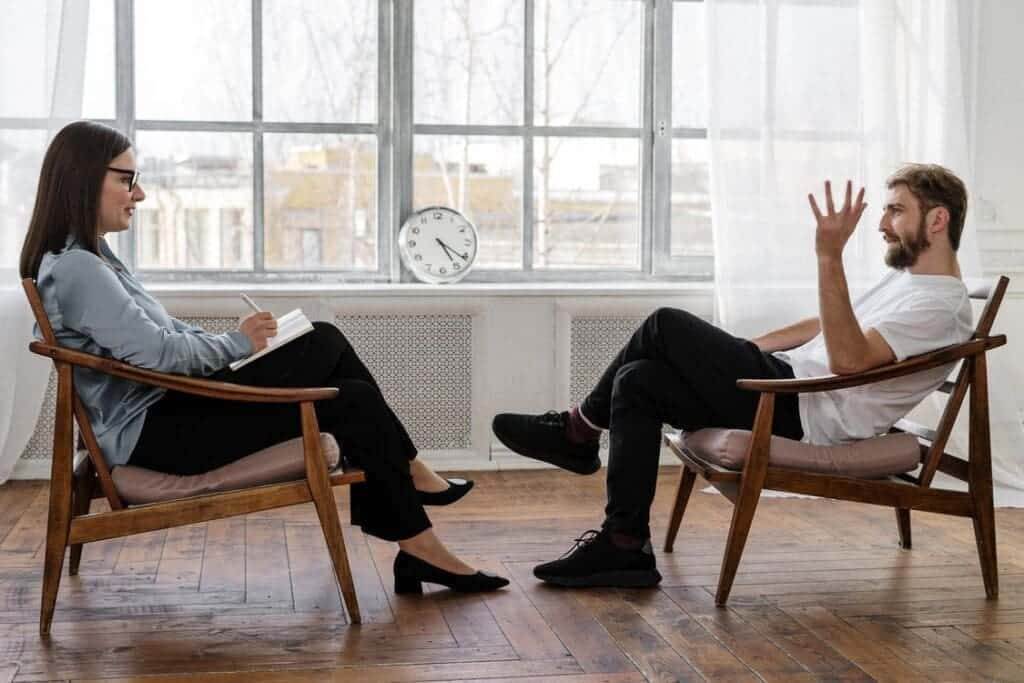 For individuals who want to concentrate on one or more aspects of mental health, the field of mental health counseling provides specialties.
Counselors for Substance Misuse and Addiction:
These mental health professionals deal with patients who have chemical dependencies on drugs, alcohol, or other addictions. A counselor in this profession may deal with clients and their families since drug misuse may have an impact on many different aspects of a person's life.
Some addiction therapies often include 12-step programs like Alcoholics Anonymous, court-ordered therapy, and interventions. These counselors may also deal with addictions to sex, gambling, food, shopping, and other vices.
Counselors for Behavioral Disorders:
This kind of counselor may assist clients in coping with behavioral issues including conduct disorder, oppositional defiant disorder, and ADHD that may be problematic at home and school (CD).
Counselors with Licenses in Mental Health (LMHC):
A qualified mental health counselor deals with a variety of mental health issues and creates treatment programs for their patients so they may learn coping skills and how to live effectively with their illness. According to state rules, this position needs to complete licensure tests.
Professionally Qualified Counselors (LPCs):
Although this kind of counselor may provide mental health treatment, they may concentrate on other types of counseling that are not related to mental health, such as career counseling and rehabilitation. To perform any kind of counseling as an LPC, you may need a license, depending on the state where you operate.
Clinically Trained Counselor:
In addition to acting in a supervisory capacity, a certified clinical professional counselor offers counseling services to clients. These experts could also operate as staff trainers and researchers.
A Clinical Mental Health Counselor with Licensure (LCMHC):
Various customers, including both people and groups, are served by this mental health professional's mental health services. Similar therapies are provided under other mental health counselor designations.
What is a Mental Health Counselor's Job Description?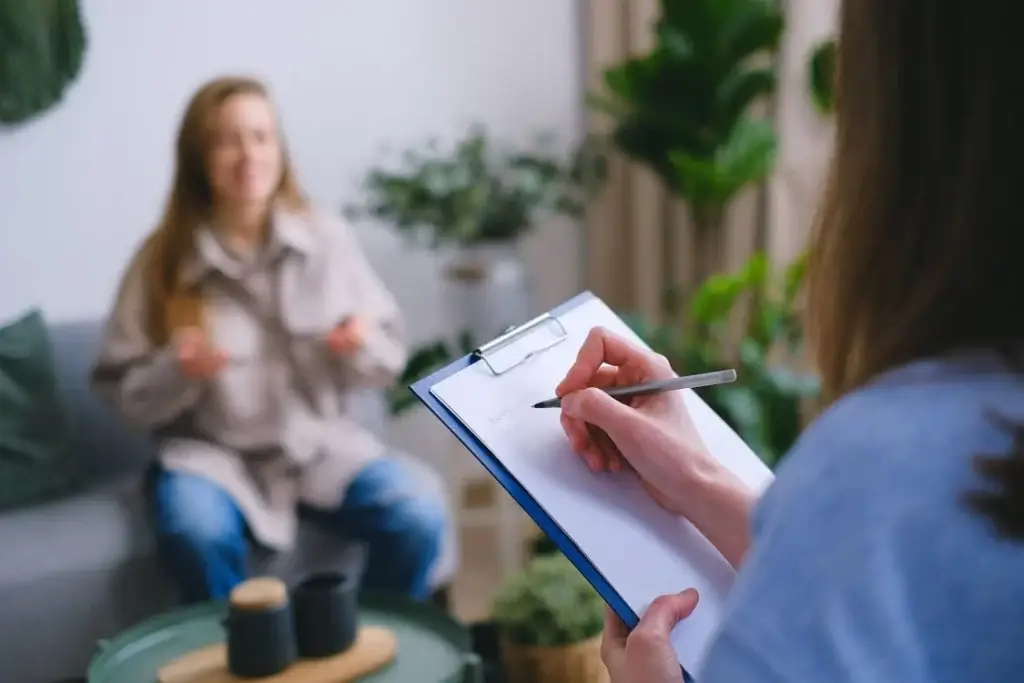 According to the American Counseling Association (ACA), mental health counselors integrate psychotherapy with problem-solving to assist individuals, couples, families, and groups coping with a range of mental health difficulties.
They could work with several demographics or provide specialized treatment to a particular group, such as the elderly, the handicapped, service members, young people, or children.
Below, we'll go more into the duties of mental health counselors, but first, we'll lay out the typical processes for becoming one. Depending on the student's background, specific state regulations, such as license standards, test eligibility, and relevant paths, may vary and be subject to change. Students should do their research to choose the best route and license type for them.
Making a Career as a Mental Health Counselor
1. Earn a Bachelor's Degree in Psychology, Social Science, or another Behavioral-Related Discipline
Pursuing a bachelor's degree in counseling, psychology, social work, or a comparable discipline may help lay the framework for graduate study in counseling since a master's degree is necessary for licensing as a mental health counselor.
Bachelor's degrees in closely related subjects, such as social work or psychology, may be recognized as requirements for master's degree programs. The assessment of human development, counseling skills and foundations, introduction to psychology, and/or fundamental methods to counseling/therapy is often taught as courses for undergraduate study in these subjects.
2. Obtain a Master's Degree in Counseling Mental Health
To work as a certified professional mental health counselor, you must have a graduate degree in mental health counseling. The Council for Accreditation of Counseling and Related Educational Programs (CACREP) accreditation of a mental health counseling program signifies that the program's content and quality fulfill the strict requirements of the mental health profession.
Although CACREP is the most popular accreditor, not all states need degrees to be certified by CACREP, and other accreditors may exist for certain degree specialties. For further information, be sure to contact your state board.
3. Completing Graduate and Postgraduate Internships Necessary for Certification or Licensing
Graduate supervised counseling experience, an essential component of recognized counseling master's programs, enables students to immerse themselves in their future roles as licensed mental health counselors by receiving practical experience under certified professional counselors.
A minimum of 100 clock hours, including 40 hours of direct client interaction, are typically needed for CACREP during a complete academic term, or 10 weeks. Following the practicum, there should be an internship that lasts at least 600 clock hours and has 240 hours of direct client interaction in the specialty.
Applicants must complete graduate and post-graduate internships under the supervision of professional counselors to obtain practical experience before being licensed to provide mental health counseling. For various levels of licensing, states may have several thousand clinical hour requirements.
Students will need to get an initial license, which may be seen as a temporary professional license and permits the graduate to be supervised by a licensed independent practitioner in post-degree practice. The title of this license may be Associate Licensed Counselor or Registered Mental Health Counselor Intern, depending on the state.
4. Pass any Licensing Examinations for Counseling that are Necessary
For graduation or licensing, certain states and/or counseling programs call for passing a reputable counseling test, such as the National Counselor Examination (NCE) and/or the National Clinical Mental Health Counseling Examination (NCMHCE).
Depending on the state in which they want to seek to license, prospective counselors should familiarize themselves with any extra test criteria that may exist.
5. Obtain a License
A graduate's path includes a significant step: passing the licensure examinations. Students must then apply for mental health licensure with their state. This will be regarded as a license for independent practice. It is crucial to adhere to the state counseling board regulations where a student desires to practice since specific licensure criteria differ across states.
6. Obtain more Mental Health Certificates by Applying for them
The National Board of Certified Counselors (NBCC) External offers licensed professional counselors the opportunity to achieve national certification. Specializations in bereavement counseling, pastoral care, school-based mental health counseling, or other mental health issues, problems, or disorders are also available to mental health counselors.
7. Keep up with New Developments in Mental Health Counseling and Further your Studies
Maintaining a professional counseling license and staying current on advances in mental health counseling, counseling, and client advocacy need continual education.
What Does a Counselor for Mental Health Do?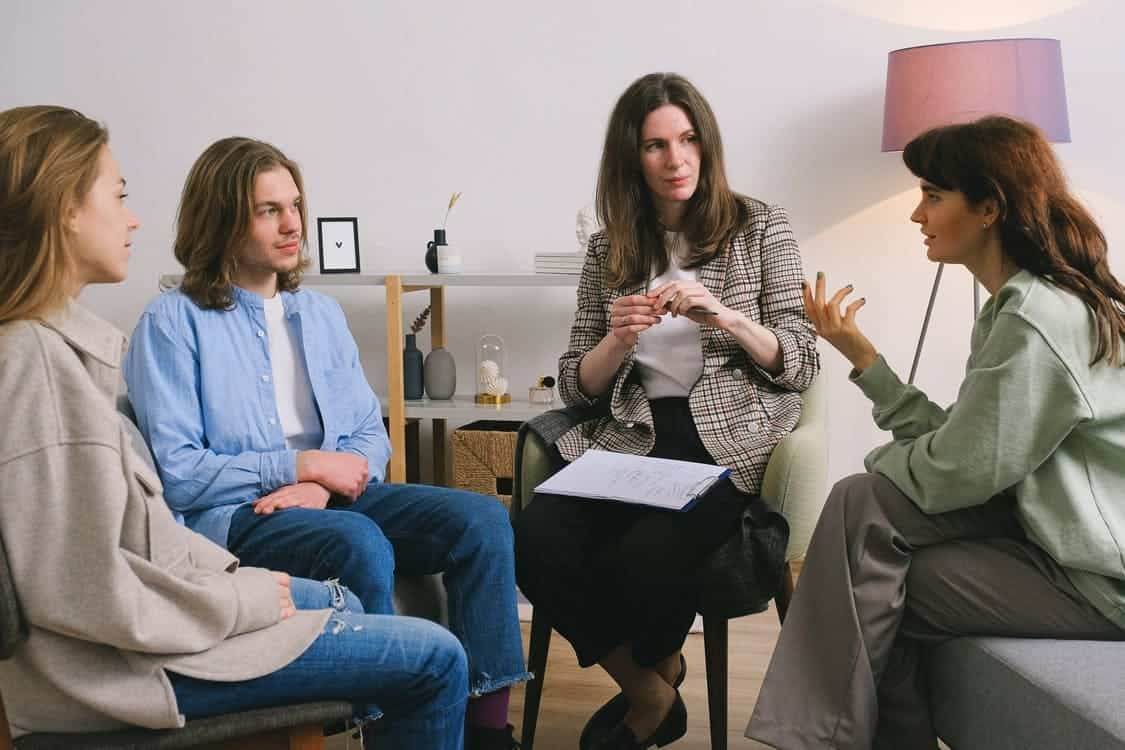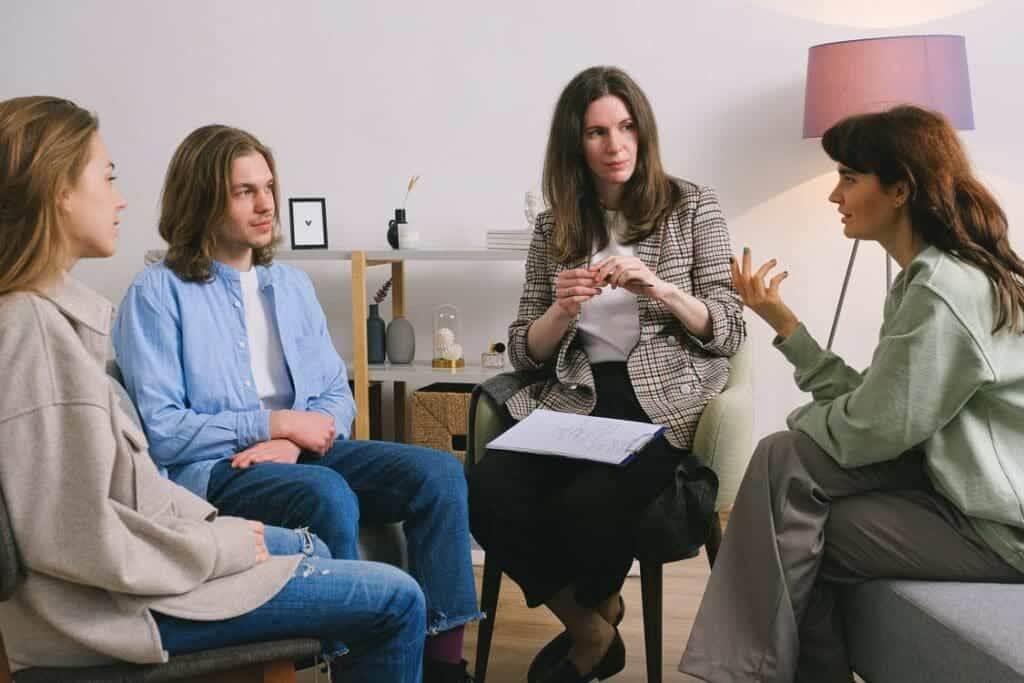 The majority of the time, mental health counselors deal only with their clients and sometimes their families. As was already said, experts in this sector may be able to assist with a range of mental and emotional problems.
Mental health experts often analyze their clients first before counseling or treating them. Clients are often questioned in this process, and surveys may also be given to them. Mental health professionals may identify any number of mental diseases in individuals, depending on the degree of their symptoms.
For mental health professionals, traditional psychotherapy is often the treatment of choice. Typically, the client is given full rein to speak with the counselor without the counselor interjecting much. Clients are free to discuss any topic that is important to them, allowing them to express their sentiments and emotions. The counselor could sometimes remark or pose questions.
Setting and accomplishing objectives is another area in which a mental health counselor may assist his clients. They could provide inspiration and guidance on how to accomplish certain objectives. A counselor may also instruct clients on stress management and relaxation strategies to prevent them from feeling overburdened or irritated.
In general, mental health therapy is intended to be a temporary fix to assist individuals in getting through difficult times. More severe and persistent mental diseases would often be referred to a different mental health specialist, such as a psychologist or psychiatrist.
Where Do Counselors for Mental Health Work?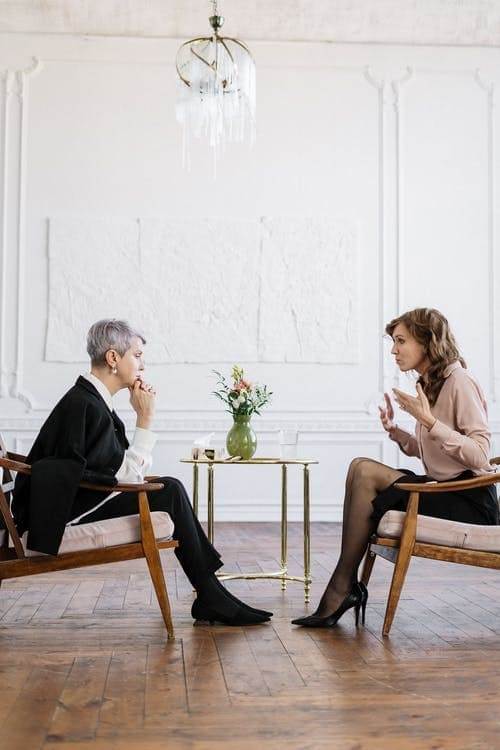 According to the American Counseling Association, mental health counselors work in both the public and private sectors in a range of settings, such as community centers, hospitals, public schools, universities, veteran health agencies, outpatient facilities, recovery centers, career centers, religious institutions, and private practices.
Counselors are likely to work with organizations or agencies that support the demographics they choose to specialize in. For instance, a counselor who focuses on children's mental health could work in primary schools, children's hospitals, juvenile homes, foster care organizations, or social assistance organizations.
Working at veteran medical institutions, assisted living facilities, senior community centers, retirement homes, and palliative care facilities may result from specializing in geriatric counseling. Check the specifications for your particular workplace since some may need extra training or qualifications.
Counselors who choose a profession in the public sector work with institutions that get public funding, such as governmental bodies, non-profits, detention centers, primary, secondary, and postsecondary educational institutions, as well as hospitals that are publicly owned and operated.
Working with individuals, couples, or small groups of clients regularly to address persistent difficulties is one aspect of working in the private sector. To better serve their clients, counselors may also establish their private practices. In doing so, they may need to oversee a small team of assistants and counselors in addition to handling other business-related duties.
Is a Master's Degree Required to Work as a Mental Health Counselor?
What degree is required to work as a mental health counselor is a common question. If you want to work as a certified mental health counselor, you do need a master's degree. A master's degree in mental health counseling is sometimes required by some states.
A least 48-semester-hour master's degree from an approved institution is required by the majority of states, and 60 semester hours of graduate work must also be completed. The industry's most favored accreditor is CACREP. To find out whether this is necessary, be sure to check with your state board.
Conclusion
There is a growing need for mental health counselors. By 2029, the BLS predicts a 25% increase in employment for counselors for drug addiction, behavioral disorders, and mental health. But determining if a job in mental health counseling is a suitable match for you depends on a variety of subjective factors.
When thinking about a career in mental health counseling, you should take into account the employment outlook for development, daily responsibilities, educational requirements, and positions that are comparable to mental health counseling. Health educators, community health workers, social workers, and school counselors are other occupations that may be of interest to you.
The number of Americans who struggle with mental health conditions including anxiety, depression, and suicidal thoughts is rising. The number of individuals seeking treatment for anxiety and depression has increased, according to a new study from the charity Mental Health America, and both children and adults have unmet needs for mental health care.
——————–
While at times contributed by guest authors, our content is medically reviewed periodically by professionals for accuracy and relevance. We pride ourselves on our high-quality content and strive towards offering expertise while being authoritative. Our reviewers include doctors, nurses, mental health professionals, and even medical students. 
Do note that any information found on the site does not constitute legal or medical advice. Should you face health issues, please visit your doctor to get yourself diagnosed. Icy Health offers expert opinions and advice for informational purposes only. This is not a substitute for professional medical advice.