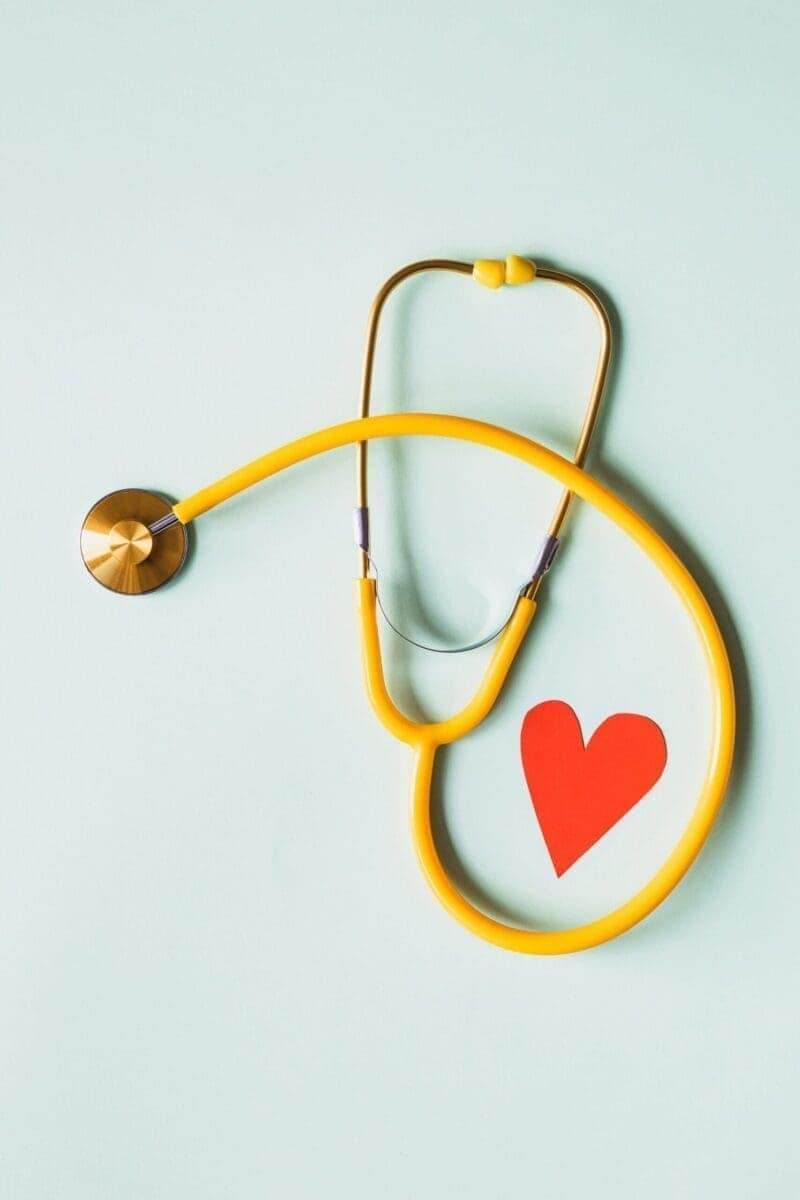 Every year, in the United States of America, on March 30th, National Doctor's Day is observed for many years now.
Doctors in the US are almost around 700,000, committed to working for the well-being of the nation. Doctors worldwide are so committed to their profession that even some of them go about their day with less than 80 hours of sleep for a week. So it is fitting to be thankful to them by dedicating a whole day to celebrate them and their amazing work.
Doctors are respected worldwide for their incredible profession for saving lives, helping the sick get better, and guiding us to be on our best healthy self. They have worked hard to become a physician so that they will serve to help those who are in desperate need of them. They have taken vows to get to that point.
It is not easy to be a doctor. They run on a tight schedule as many have one or another health issue to cure. They pick up our late night calls without hesitation to ease us, cure us, and help us. They diagnose us and help us with sincerity to get rid of our illness. They pick up our late-night calls when things get serious. They have saved our lives for centuries and continue to do the same.
Here's How National Doctor's Day is Celebrated in Countries All Over the World
The reason to establish National Doctor's Day all started from the invention of Dr. Crawford William Long, MD, on March 30, 1842. He is an American surgeon and pharmacist who discovered the ultimate use of an ether anesthetic. Dr. Long was preparing to operate on his patient Mr. James Venable. Mr. Venable was suffering from a neck tumor. Before the operation, he was instructed to inhale a sulphuric ether.
Mr. Venable said that he couldn't feel any pain during the operation. Later, Dr. Long uncovered the reason for Mr. Venable's unconsciousness and the possible benefits of a sulphuric ether anesthetic.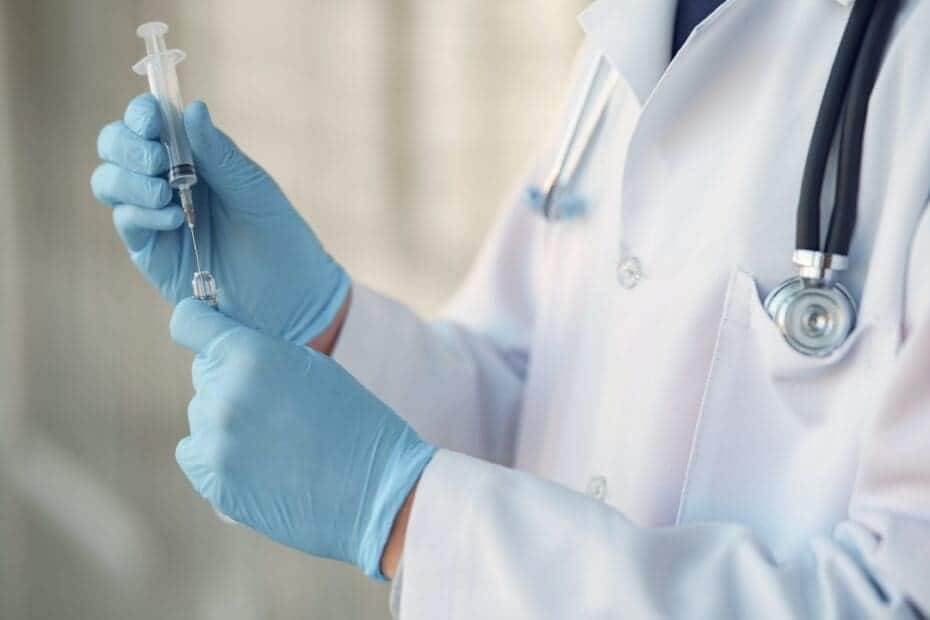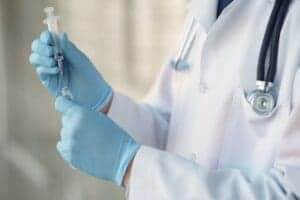 91 years after Dr. Long's discovery and its uses, Mrs. Eudora Brown Almond, wife of Dr. Charles B. Almond, wanted to appreciate physicians' contributions and their immense work and dedication involving her husband. So on March 30, 1933, Mrs. Almond and some of the local doctors' wives from Winder, Georgia. Mrs. Almond also received help from the Barrow County Alliance members, who agreed to her idea to honor the doctors in their locality.
Mrs. Eudora Brown and the members of Barrow County Alliance made a resolution commemorating Doctor's day. So, Mrs. Almond and her team wanted to officially make the observance on March 30, 1933, as decided by them to honor Dr. Crawford Long. This observance included the mailing of red carnations to doctors and also their wives near the locality. They also laid red carnations on deceased doctors' graves, which also included Dr. Crawford Long's grave.
Therefore, the very initial observance in the United States of America for National Doctor's Day took place in 1933 in Winder, Georgia.
Red Carnation, the symbolic flower that was primarily used by Mrs. Eudora Almond, later on, went to become the flower to give away on this day. They symbolize the warmth and admiration that we have for the doctors for the selfless work they promote to the world.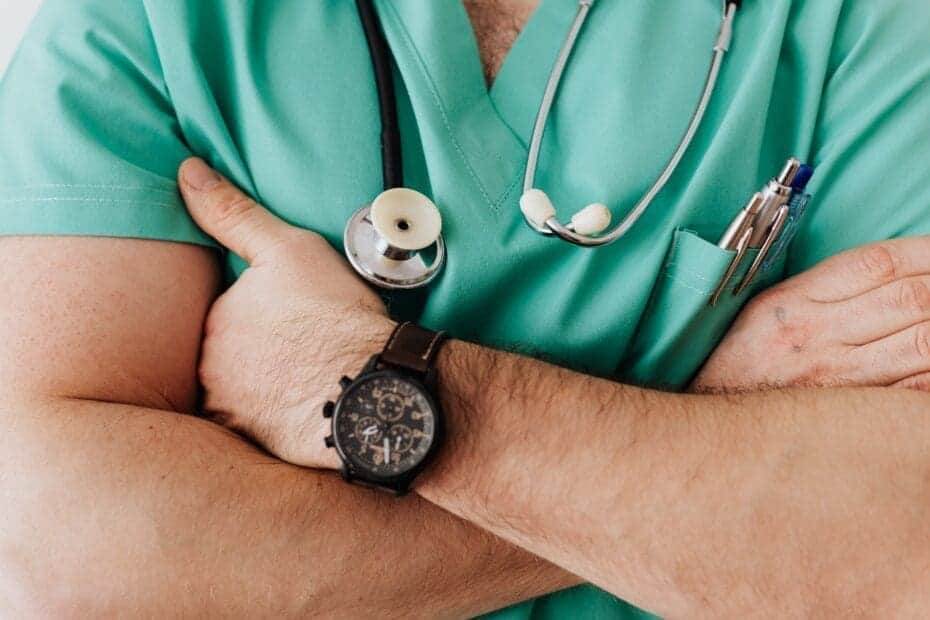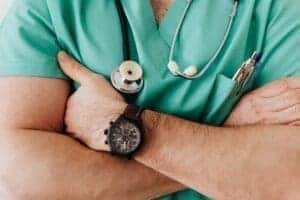 Although National Doctor's Day is a national holiday at present, it wasn't always like that, but it was still practiced unofficially for almost 55 years since its first observance. Mrs. Eudora Brown presented the idea and the resolution, but it was still well-known only on a small scale since not many knew about it. It was a slow process from then on to spread the intention all over the nation.
Mrs. E. R. Harris, the then President of Barrow County Alliance who agreed with Mrs. Brown's idea, wanted to spread it. So the same year, she passed the idea to Georgia State Medical Alliance, so by the following year, on May 10, 1934, at an annual state meeting in Augusta, Georgia, Mrs. Almond's resolution was embraced, which was the first big step taken to spread the resolution.
But, Mrs. Harris didn't stop just there. The following year, she appointed the Alliance President of Barrow County Alliance, Mrs. J. Bonar White, to go to another annual meeting that was taking place for four days from 19 to 22 November 1935. The meeting was hosted by Southern Medical Association held in St. Louis in Missouri.
This is how National Doctor's Day was continually celebrated in the US for many years until the news reached the United States Senate.
The States House of Representatives was impressed by the resolution put forth by Mrs. Almond many years ago, so they have been celebrating National Doctor's Day by spreading the news all over the country since March 30, 1958.  And then they started persuading to make the commemoration official.
Finally, thirty-two years later, on October 30, 1990, President George Bush signed S.J. RES. #366 and initiated the legislation by creating a Public Law 101-473 stating March 30 as National Doctor's Day due to the great response from the United States House to celebrate the physicians in the country annually.
Although the US may celebrate the day on March 30, not all countries acknowledge that. Most countries choose a significant doctor and celebrate it on their birthday. Some of the countries are:
The commemoration for National Doctor's Day in India occurs annually on the second Chief Minister of West Bengal's birthday on July 1. Dr. Bidhan Chandra Roy, a doctor, an educator, freedom fighter, and a social reformer, was born when India was still under the British Government's reign, in Bankipore, Patna in Bihar.
Dr. B. C. Roy traveled to the United Kingdom to finish his studies in Bartholomew's Hospital. After graduating from his studies in MRCP in the year 1911, he traveled back to his home country to start his career as a physician at Calcutta Medical College.
Apart from actively being a doctor and fighting for the nation's freedom, Dr. B. C. Roy was also a member of the Indian National Congress. After his death on 1st July 1962, which is sadly his birthday at the age of 80, he is also honored by naming him after an award exclusively for doctors, who still is the prestigious award in the medical sector.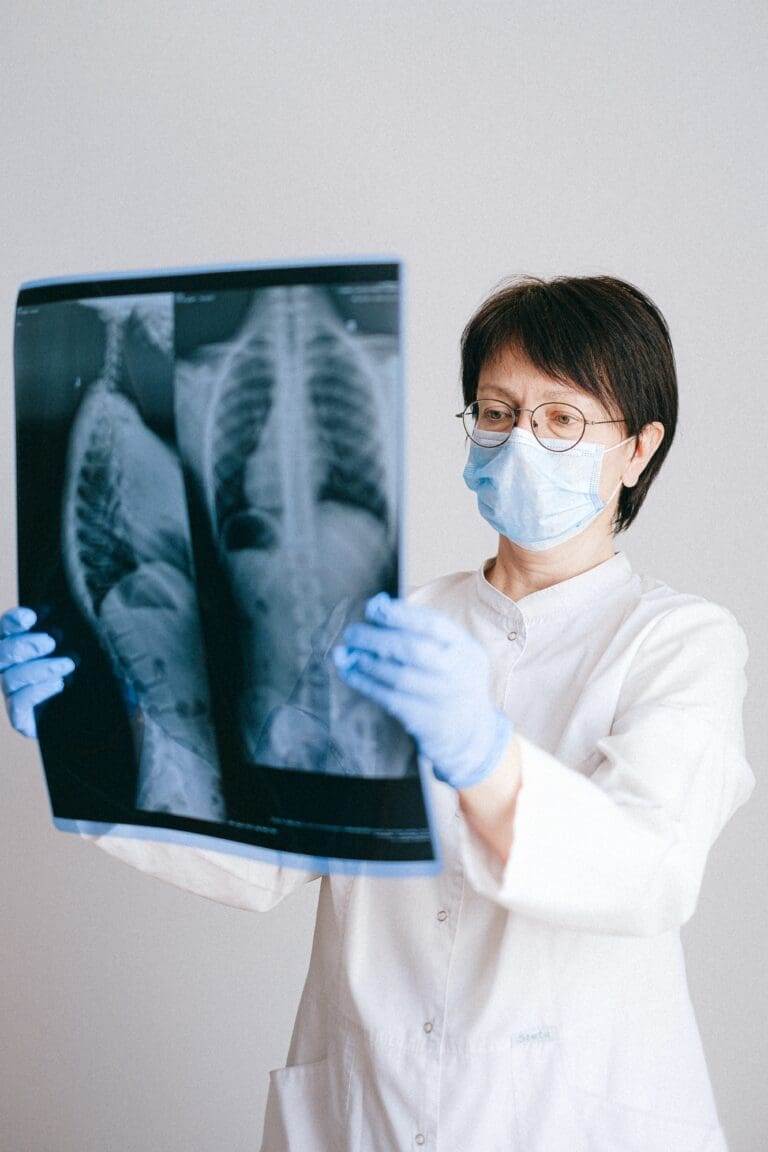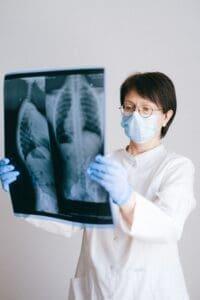 Canadians celebrate their National Doctor's Day on the first-ever female Canadian Physician on May 1, remembering Dr. Emily Stowe, even though the legislation hasn't been passed yet. Canadian Medical Association still honors and observes her birthday, May 1, 1831, because apart from being the first female physician in Canada during the 19th century, she was also an activist who fought for women's college's rights in physiology.
Shortly after her third child's birth, she discovered that her husband, John Stowe, was suffering from Tuberculosis. Dr. Stowe wanted to help her husband, so she decided to educate in physiology, but women weren't allowed in Medical School; she still didn't lose hope. She traveled to the US and enrolled in New York Medical College for Women and finished her education there before returning and actively practicing the profession as a licensed doctor.
Canadians proudly commemorate her birthday as Doctor's Day, and if the government acknowledges this and agrees to enact it, it will result in Senate Public Bill S-248. Dr. Emily Stowe passed away on April 30, 1903, at the age of 71.
December 3rd marks the day of celebration for National Doctor's Day in Cuba. But, it isn't just Cuba that observes the birth of Dr. Carlos Finlay but also other Spanish countries like Argentina, Spain among many others, because he was the one who discovered the primary cause of the spread of Yellow Fever.
A physician and scientist, Dr. Carlos Juan Finlay, a nominee of the Nobel Prize in Physiology, is considered the pioneer in Yellow Fever. After his education at Jefferson Medical College situated in Philadelphia, Dr. Finlay returned to Cuba shortly after working on the potentially deadly disease that was spreading quite vastly in South America called Yellow Fever.
Yellow Fever is a viral fever that lasts for a short time with high fever and Jaundice and can sometimes be deadly that can cause yellowness of skin, eyes, and urine. In his discovery, Dr. Finlay found out that a mosquito of the species Aedes Aegypti is the disease carrier.
He also came up with a solution to reduce the mosquito population that might help eradicate the disease. This solution was successful as parts of the Caribbean, Southern United, and all through South America, there was an effective reduction of Yellow Fever.
Iran celebrates its National Doctor's Day slightly differently than the other countries mentioned above. They celebrate it on Avicenna's birthday on August 23, unlike many countries where they establish a national doctor who came up with significant discoveries; Iran honors Avicenna, an Islamic Philosopher from Islamic Golden Age.
Avicenna is a Persian polymath. Polymath is an individual who has vast knowledge over many different subjects and practices it all. Avicenna was not just a great influential Islamic philosopher; he was also a Physician, Astronomer, Thinker, and Writer. According to the Iranian calendar, his birth was on the 1st of Shahrivar 980, while according to the English calendar, it is on 23rd August.
Avicenna published many works related to many different subjects during his time; the most well-known ones in the field of medicine are The Book of Healing and The Canon of Medicine.
A little similar to Iran, Brazil celebrates its National Doctor's Day as a significant Catholic Church member. Saint Luke, an apostle, is one of the twelve disciples of Jesus Christ and an evangelist, contributing to the Gospels in the Bible. Saint Luke participated in writing almost a quarter in the New Testament, and according to it, he was also a physician.
Brazil observes Saint Luke's birthday on October 16 as National Doctor's Day. A famous historic-romance novel called "Dear and Glorious Physician: A Novel About Saint Luke" written by Taylor Caldwell portrays Saint Luke as an apostle and an evangelist.
Vietnam was initially founded and acknowledged National Doctor's Day on February 28, 1955. Still, they observe the day on February 27 to commemorate the nation that helped improve the health care of the nation of the country.
The Nepal Medical Organization formation on March 4, 1951, is commemorated as National Doctor's Day.
Apart from the basic celebration, they also discuss the relationship between a doctor and a patient and their communication and ways to improve it, and the things they can improve clinically and promote better health.
The specific date where Australia celebrates National Doctor's Day is not clear. Still, on a specific day, an independent medical humanitarian organization called Medecins Sana Frontieres (MSF) is an emergency aid that collects donations to aid people in need of immediate medical support all across the world.
During that specific day, colleagues of doctors and health professionals are highly encouraged to give away donations, maybe a day's work of donation or more for the cause of the organization to help people worldwide.
The birthday of Dr. Sundus Al-Mazidi, on 3rd March, is recognized as the day to commemorate the National Doctor's Day in Kuwait. The suggestion was initiated by Dr. Al-Mazidi's mother, Zahra Sulaiman Al-Moussawi, a Kuwaiti businesswoman, and the notion is recognized and followed.
Federation of Private Medical Practitioners Associations initiated in 2014 to commemorate National Doctor's Day inspired by many countries. Hence, every year since 2014, Malaysia started commemorating this day on 10th October for the same purpose to revere the doctors of the country.
While many countries chose to commemorate National Doctor's Day on a significant physician's birthday, Indonesia chose to select the anniversary of a medical association that came into existence on 24 October. The association they chose to recognize is Indonesia Doctor's Association (IDI).
The unique thing about Turkey commemorating Doctor's day is that they didn't name it as most countries did as "National Doctor's Day," but instead, it is recognized worldwide as Medicine Day. Turkey marks Medicine Day on the 14th of March every year since the year of 1919.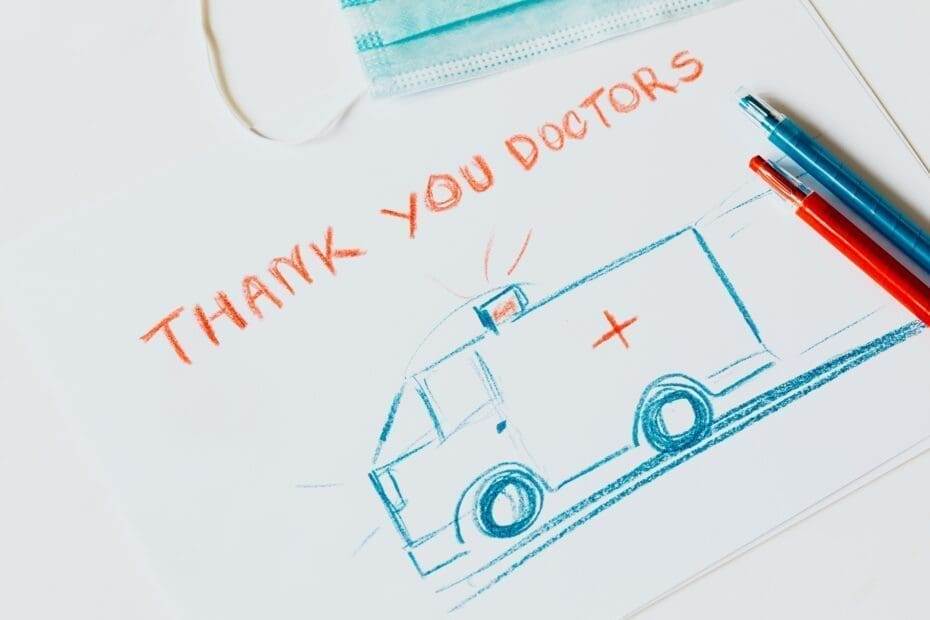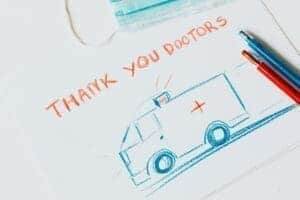 It all comes down to the sole reason for being thankful for physicians' works that they make it as a celebration nation. The ultimate reason to dedicate a day to doctors is to convey thanks for the cure they discovered, the work they did to save millions of lives worldwide, and the work they continue to do to save millions more. A doctor's profession is one of the most selfless professions that ever existed, and it is wonderful to thank them at least annually for it.
——————–
While at times contributed by guest authors, our content is medically reviewed periodically by professionals for accuracy and relevance. We pride ourselves on our high-quality content and strive towards offering expertise while being authoritative. Our reviewers include doctors, nurses, mental health professionals, and even medical students. 
Do note that any information found on the site does not constitute legal or medical advice. Should you face health issues, please visit your doctor to get yourself diagnosed. Icy Health offers expert opinions and advice for informational purposes only. This is not a substitute for professional medical advice.