Our content is medically reviewed periodically by professionals for accuracy and relevance. We pride ourselves on our high-quality content and strive towards offering expertise while being authoritative. Our reviewers include doctors, nurses, mental health professionals, and even medical students.
-----------------------------------
To maintain water levels in your body, one must intake a minimum of eight glasses of H2O. But sometimes, water losses our interest, and we binge on other flavored drinks. These drinks increase calories intake and do all worse in the place of good.
If you stretch your hand out for a glass of water but pull it back because you don't like drinking that plain H2O, we have some healthy, colorful, and super delicious infused water recipes.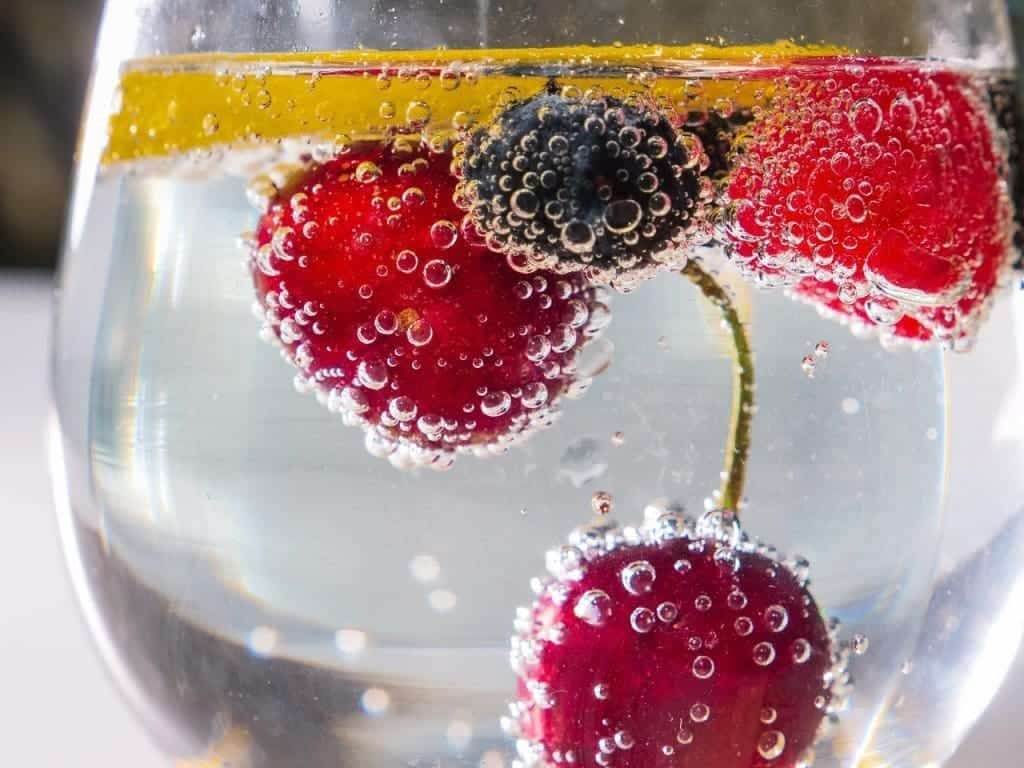 Infused water recipes are a healthy option than bottled sodas and drinks. These flavored water recipes will make you sip more water and helps in staying hydrated. Moreover, it saves you from rushing to supermarkets for preservative-filled drinks.
Water infusion with natural ingredients doesn't have artificial sweeteners so, don't think about calories much, and they are also preservatives free.
These infused water recipes are beginner-friendly. Anyone can make this homemade flavored water within a few minutes.
If you know the basics of cooking, we mean chopping and cutting, you are all ready to make this recipe. Add fruits and veggies you love and get your signature infused water recipe.
Why You Must Try Infused Water Recipes:
Keeping yourself hydrated would be easier with these infused water recipes. The extra added flavors not only make your water tasty but it benefits your overall health.
Staying hydrated is of utmost need during summers and heavy workout sessions. One sheds sweat and loses electrolytes also. Read below listed few benefits of infused water that will inspire you to arrange one for yourself.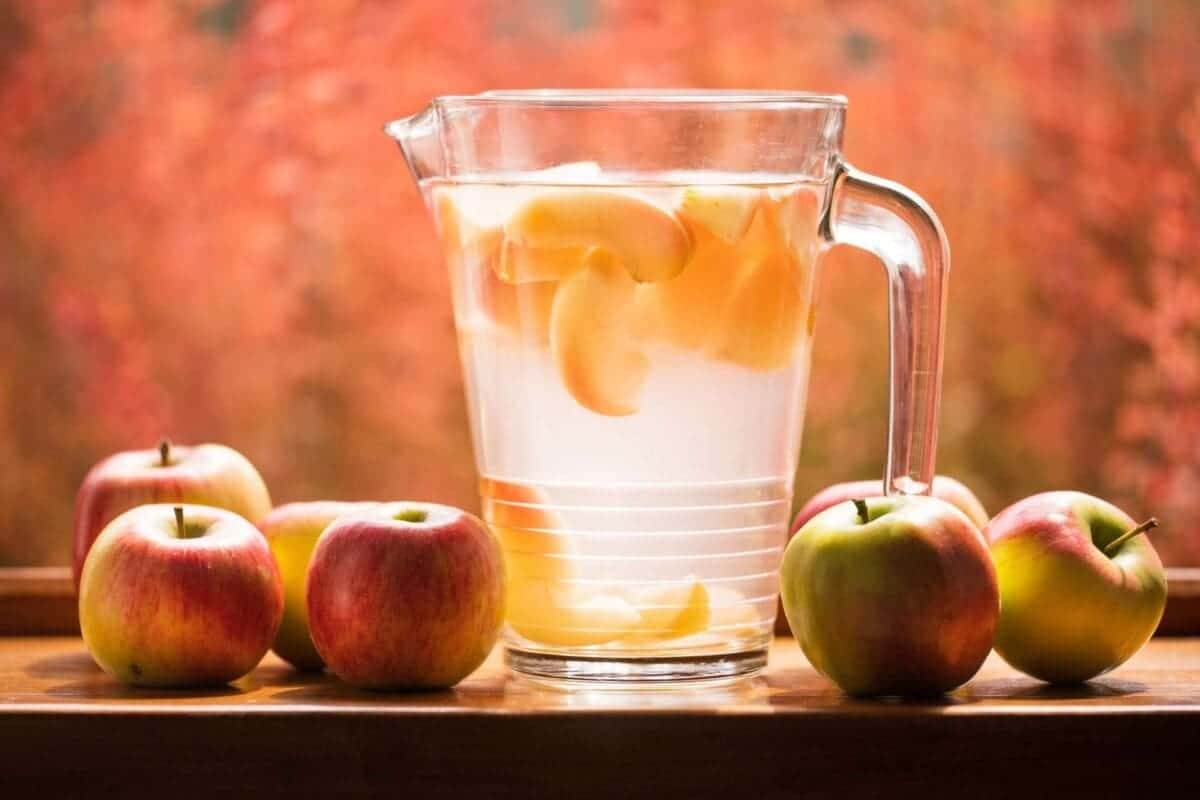 The goods of shifting to infused water are:
It helps you stay hydrated by increasing your water intake.
It detoxifies your body: Many infused water recipes detoxify your body.
Some of the recipes improve your digestion: Some combinations are alkaline, which nullify acid production in your stomach and increases metabolism. Regular uneasiness or bloating is relieved with few specific recipes.
They make your skin glow by making you healthier inside: Who doesn't like a natural glow? Lemons are also great for the skin.
Water helps in maintaining weight: Drinking more water means a step ahead towards losing weight. Few recipes are specially for increasing metabolism and burn more fat.
Few Tips To Get Your Infused Water Recipes Work
Are you trying out these infused drinks for the first time? Check out few tips below to go fuss-free for making infused water recipes.
Choose fresh and seasonal fruits and veggies: If you want your drink to taste refreshing, add fresh fruits and veggies. Stick to seasonal fruits.
Let these fruits and veggies stay in your water from a minimum of 4 hours to a maximum of 8 hours or overnight: The longer herbs, fruits, and veggies stay in the water, extra flavors and nutrients will dissolve in water.
Finish your homemade infused water within 24 hours: It is best to finish your drink within a day. Do not drink the same infused water for days.
Replace water and ingredients to maintain freshness: Replace water and ingredients after a day if leaving infused water at room temperature.
Refrigerate infused water if you want to use it for days: Store your flavored water in the fridge to keep it fresh for longer. Refrigerated infused water can quench your thirst during the next three days.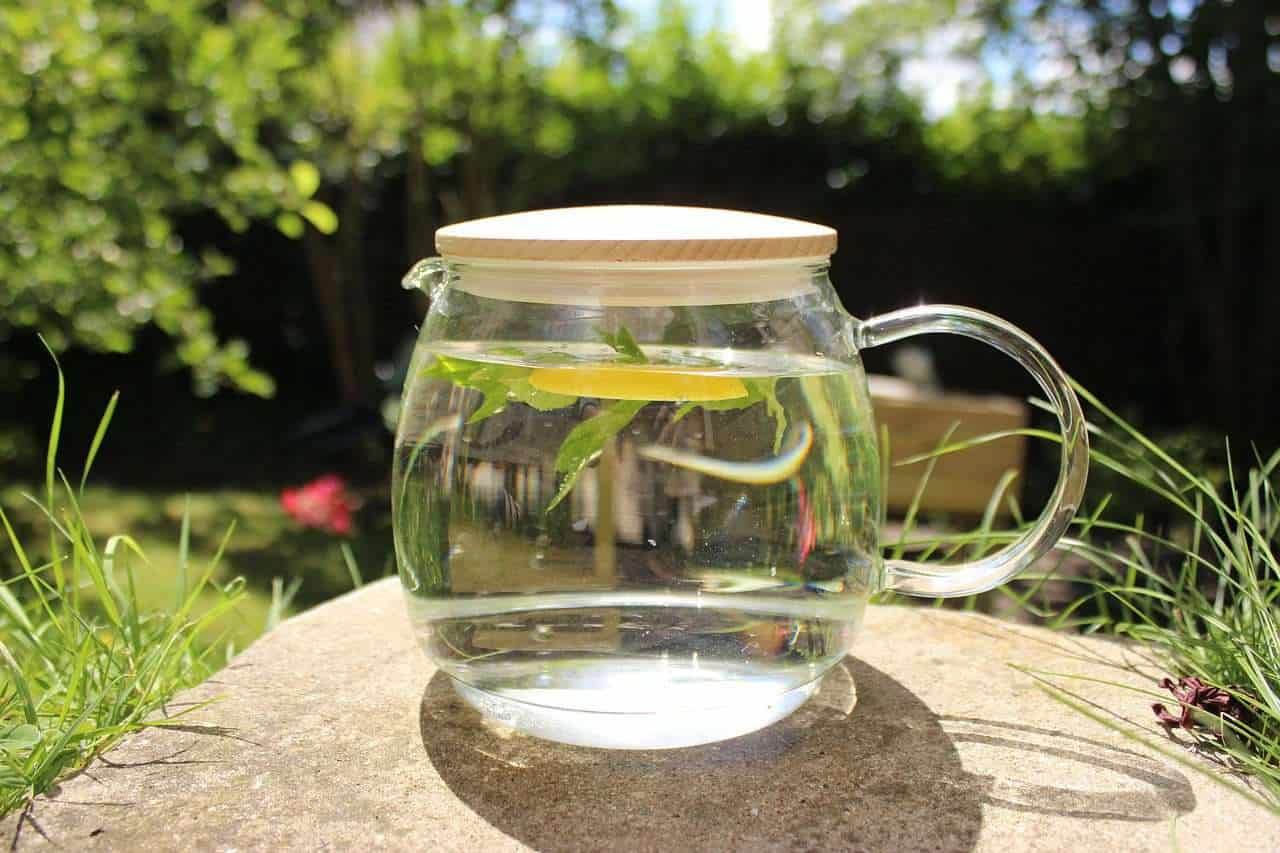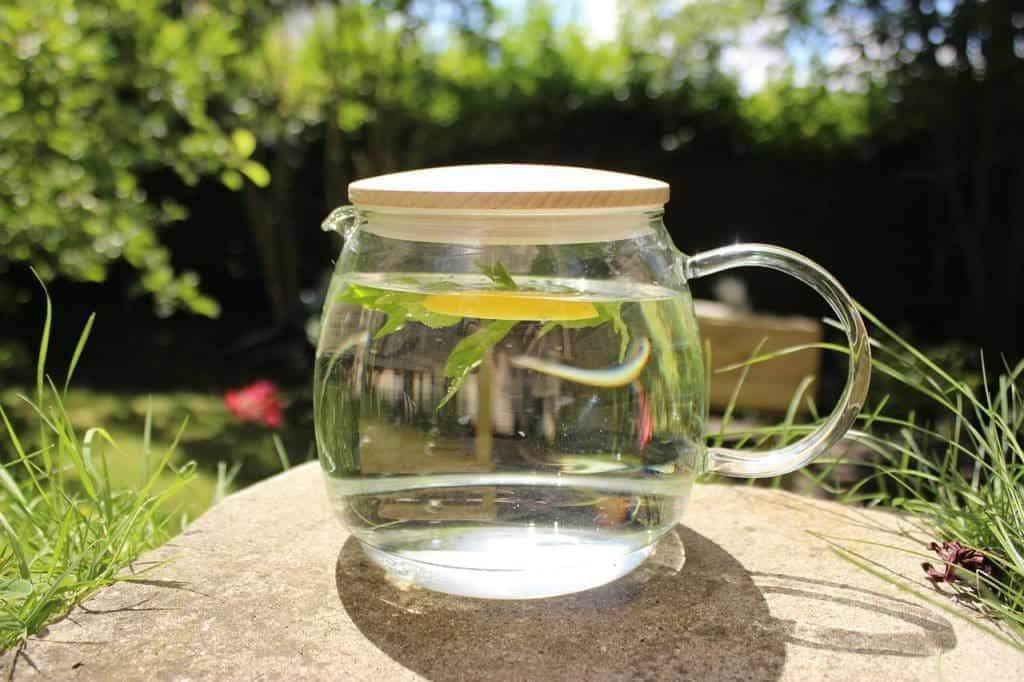 Drinking Infused Water During Your Work Out Sessions?
You should surely, replace your plain water bottle with infused water to get some extra nutrients with every sip. During extensive workouts, your body losses electrolytes with every drop of sweat you shed.
How to prepare infused water for your extensive exercises?
For your next day's workout, you must prepare beforehand, preferably the night before. Use your sipper and add fruits of your choice. Fill it with water and let it sit overnight and, the next day, you have your homemade energy drink.
Which Fruits Can You Use For Infusion?
Try out combinations of listed fruits and herbs for workout sessions. Infuse fruits like lime, raspberries, blueberries. You can also use herbs like rosemary, basil, and thyme.
Fruits to add to your water:
Try out berries like blueberry, blackberry, cranberry, or some juicy raspberry.
You can go with strawberries also.
Mix some citrus fruits like grapefruit, kiwi, lime, oranges, and the most loved fruit, lemon.
Try pineapples, peaches, and apples for your next infusion.
Grapefruit, mangoes are good options to infuse the water.
Veggies and herbs to add to your water: 
Cucumber, Zucchini
Put in some ginger
You can add mint, basil, rosemary, thyme, celery.
Love spices? Spice up your drink with: 
Spices not only add flavor but also adds to the nutritional value of your water.
You can add spices like cinnamon, peppers.
Things Required To Make Infused Water Recipes
The essentials to prepare homemade flavored water are easy to get. Most of them you will find in your refrigerator and kitchen.
Water – 1 liter If preparing the first time, try to keep quantity minimum to avoid wastage if you do not like it. Use cold water or room temperature water. You can make fruit-infused waters with cold water or refrigerate them for 2-3 hours before serving.
You can use sparkling water also in place of regular water.
Chopped fruits, veggies, and herbs of your choice – you can chop these, all roughly, need not be neat.
Use a glass or mason jar with a lid to store infused water. Avoid using any metallic utensil as metals react with citrus.
Add fruits, veggies, and herbs at first in the jar, and afterward, fill in water.
To keep the drink fresh, chop fruits and veggies when you are ready to make this infused drink.
 Few Tips:
Do not overload water with ingredients.
If trying this first time, use a single lemon in a liter. If you feel you can drink sourer water, then only add half more.
12 Flavorsome Infused Water Recipes
Strawberry And Mint Infused Water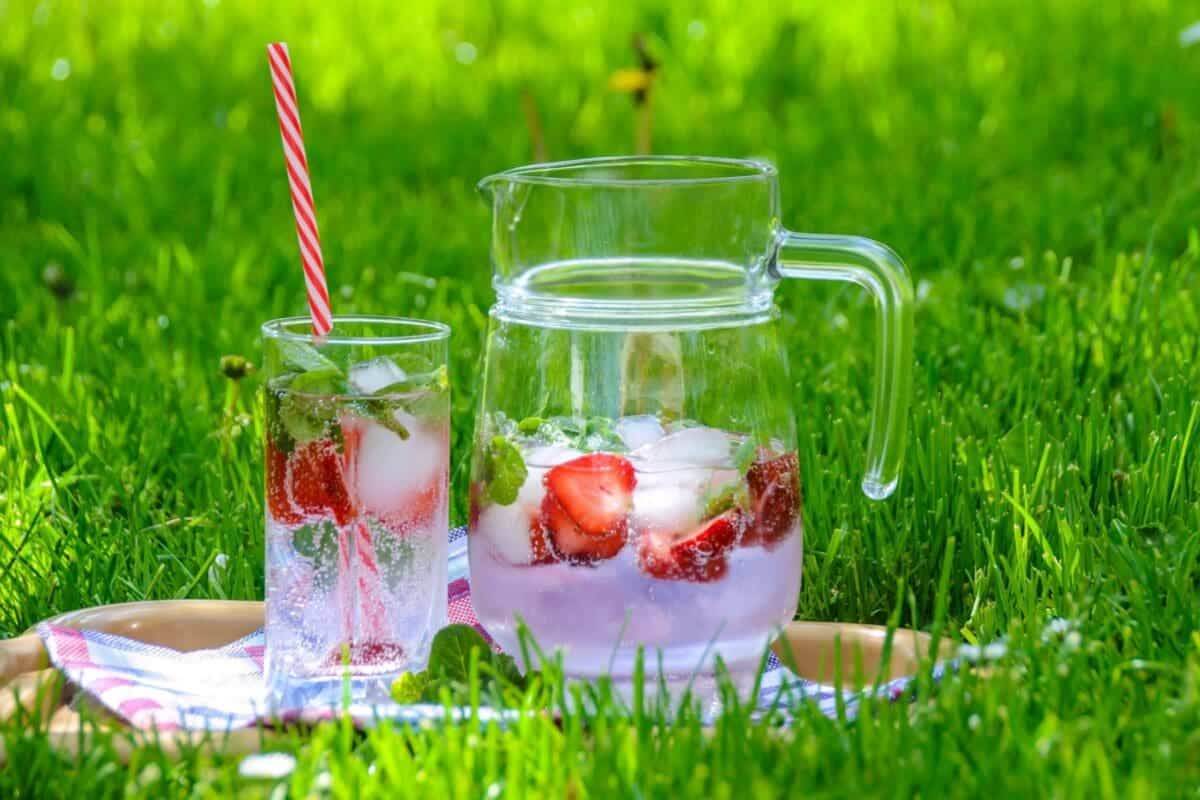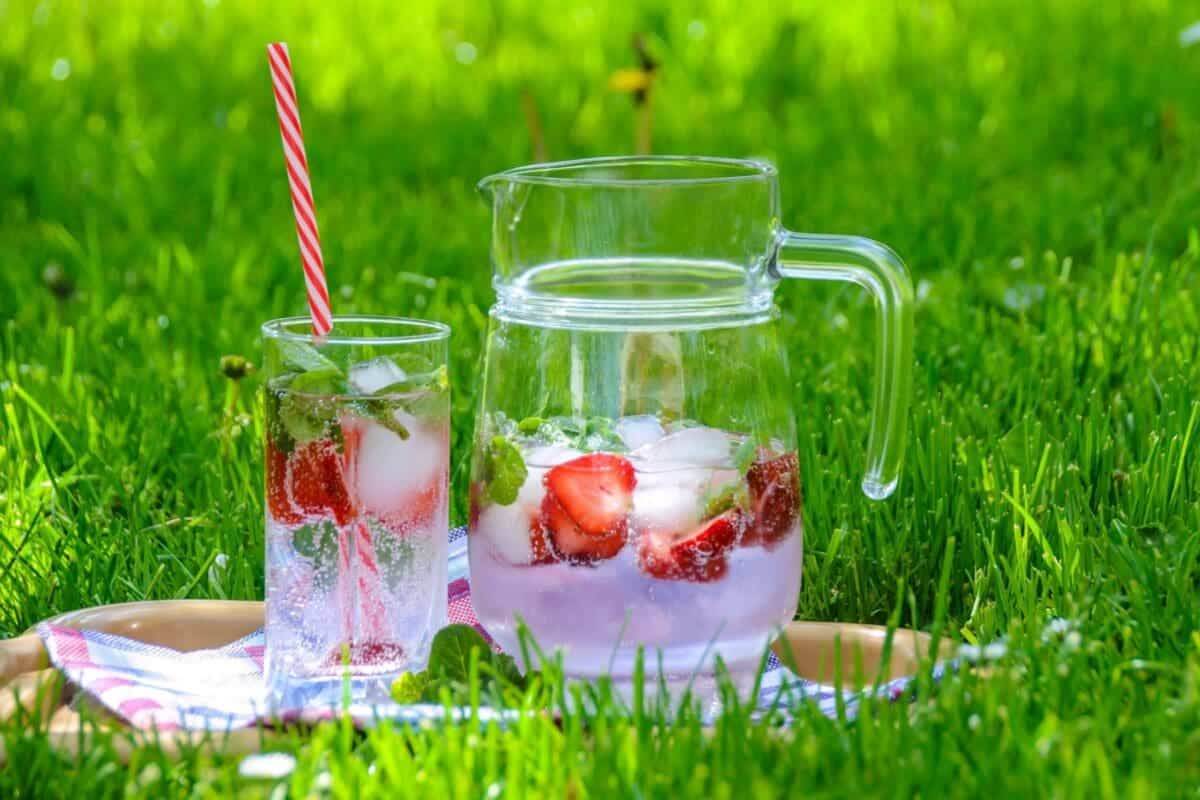 You are going to love this sweet and mint flavored water. Add strawberries as they are rich in potassium, magnesium and loaded with antioxidants. Mint leaves accelerate digestion and also give you clear skin.
To make this sweet infused water take 5-8 chopped strawberries. Take a handful of spring leaves or approx half a cup and add water to them.
Fruit Punch Peach, And Plum -Infused Water
Peach and plum-infused water is a fruit treat for your taste buds. Peaches are known for reducing allergic symptoms and are great for skin too. Plums are also full of potassium, vitamin A, and vitamin K.
Take two peaches and 2-3 plums, chop them, add to the jar. Now add water, and let it sit for 4 hours at least.
Tip: You can also add few leaves of mint to this fruit-packed infused water.
Lemon With Mint Leaves Infused Water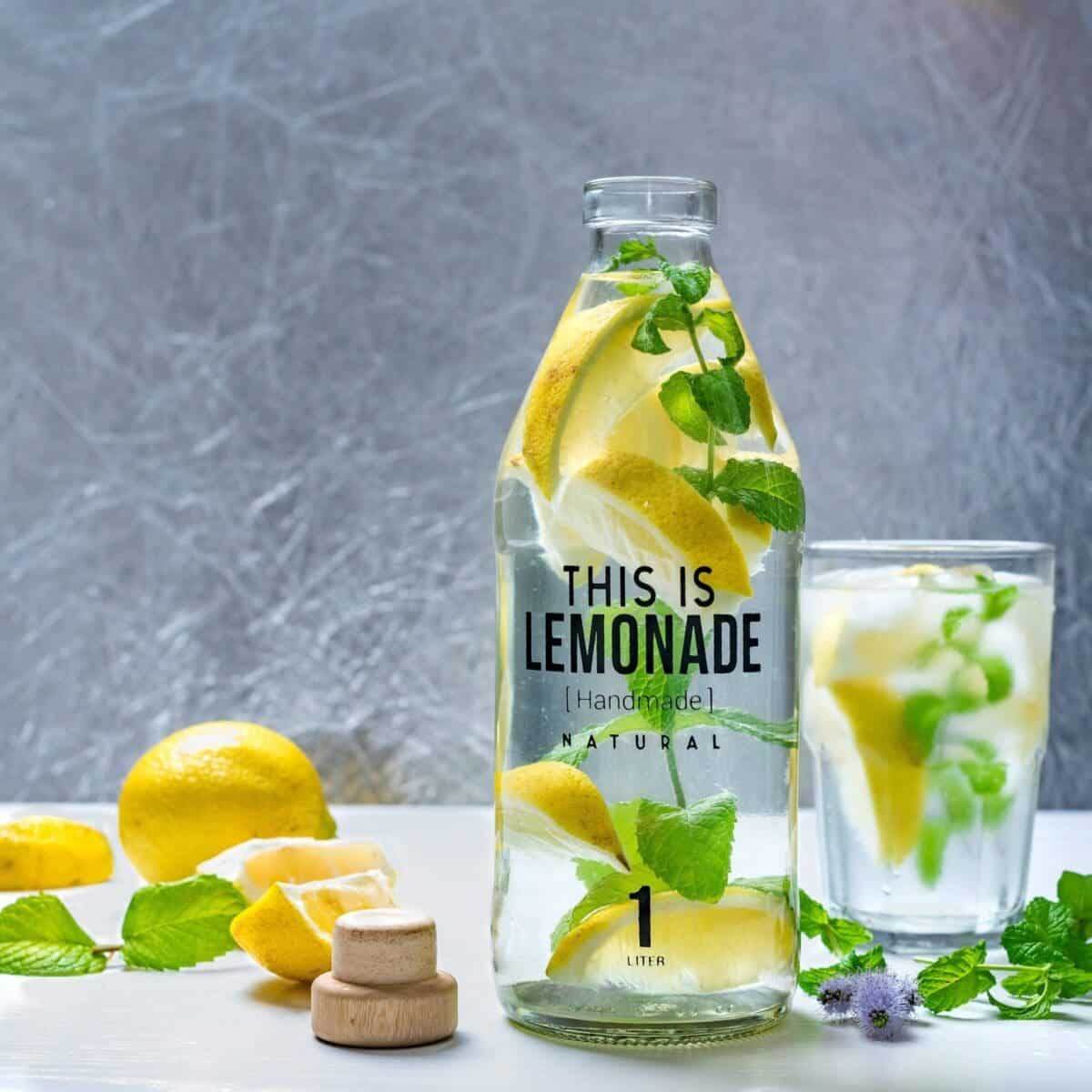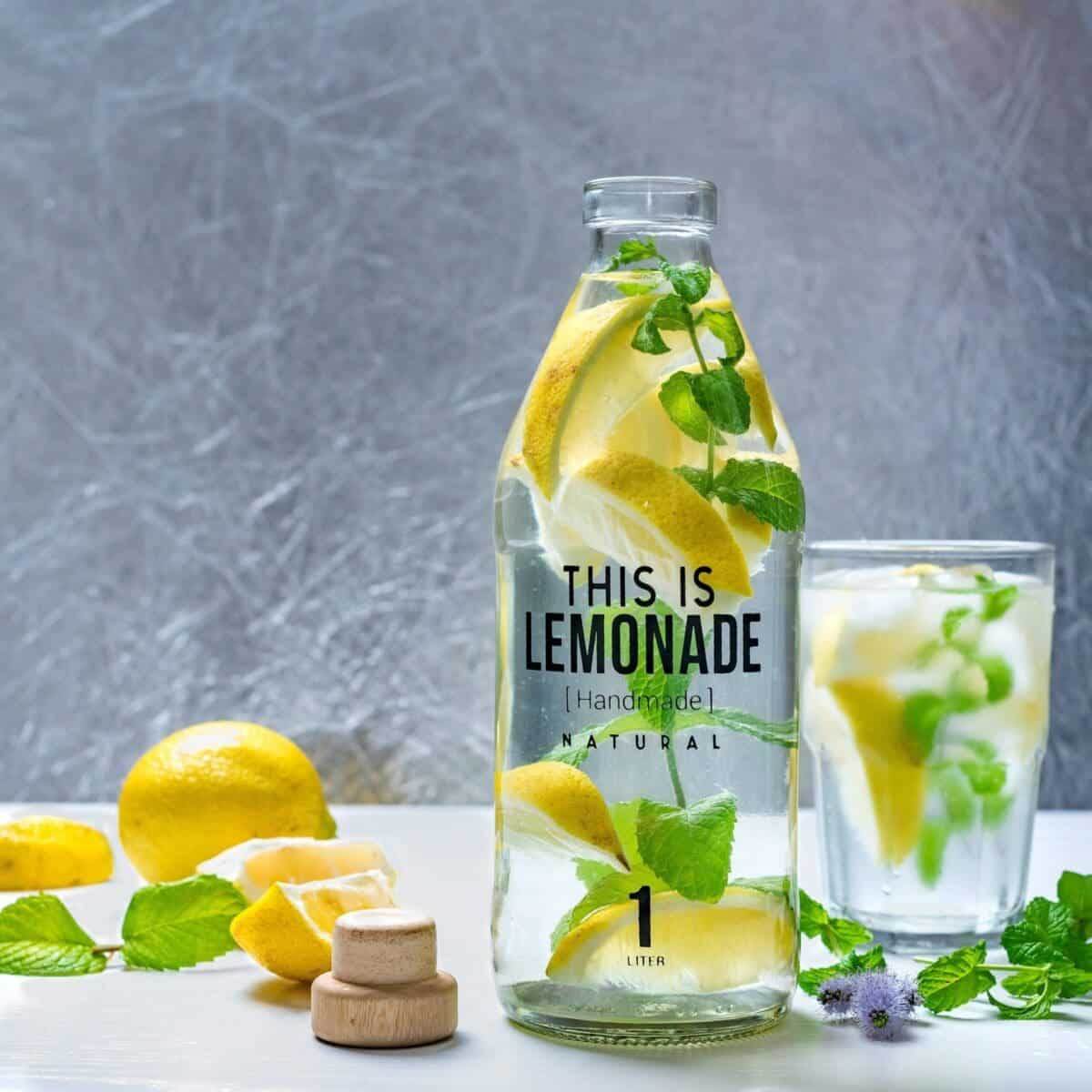 Supplement water nutrients with some antioxidants of this citrus fruit. Lemons are rich in vitamin C, antioxidants and aid digestion. Those freshly picked mint leaves will refresh your mood. You will surely like this drink on hot noon with friends. It is a detox water recipe.
Add sliced lemon and 1/3-1/2 cup of mint leaves freshly picked. Add these in a jar, and fill in water.
Tip: You can use fresh basil leaves in the place of mint leaves. Fresh basil leaves have great medicinal properties.
Cool Cucumber And Lemon Infused Water With A Hint Of Mint.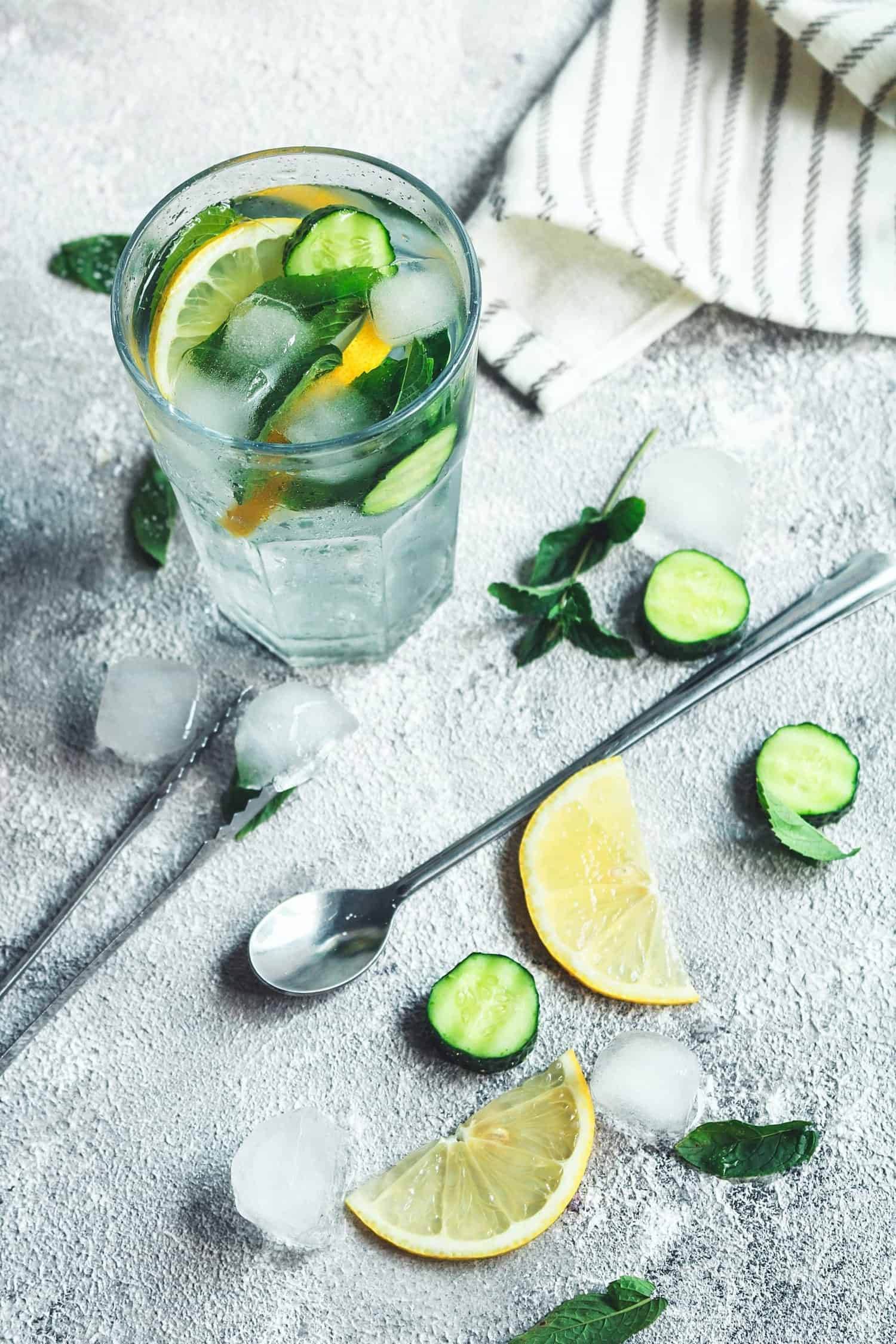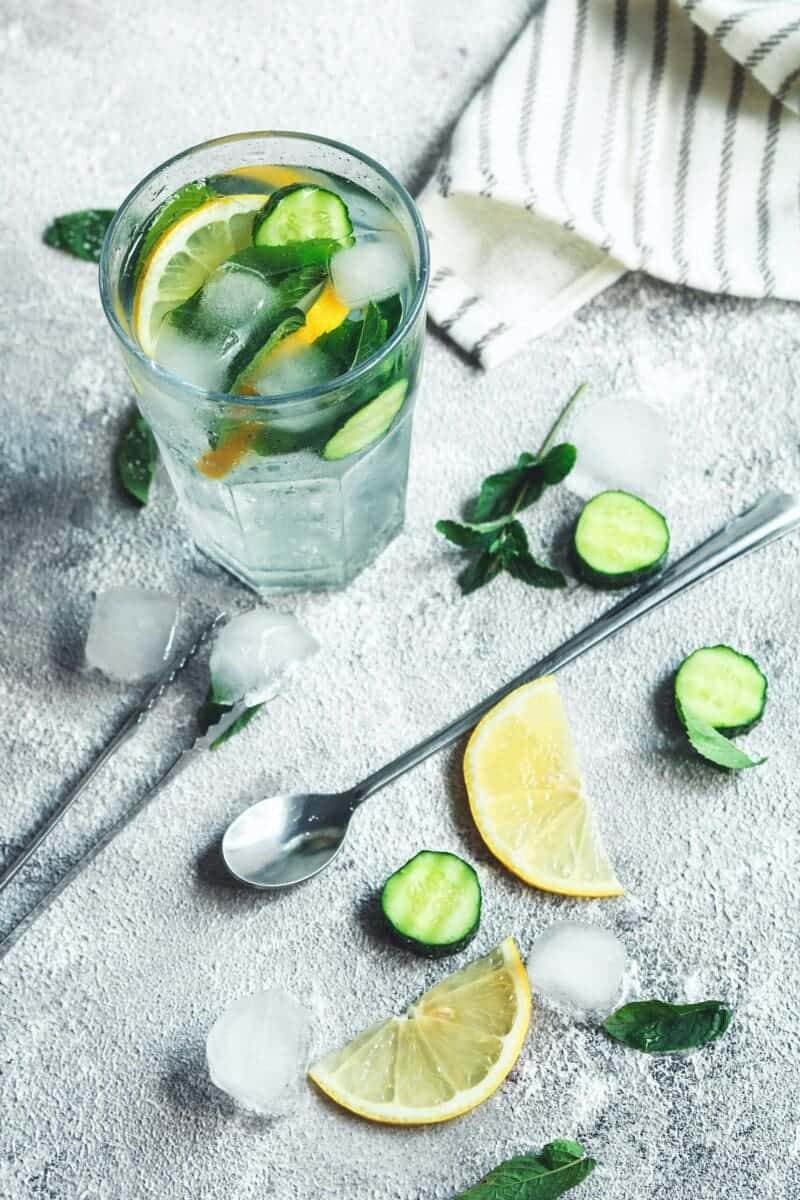 This cucumber and lemon combination makes a perfect coolant recipe that you must try. Cucumber is full of fiber and has a water content of up to 96%. It will hydrate you. This combo makes it a perfect detox water recipe.
Slice a cucumber and lemon, take a handful of mint leaves. Add these to the base of the jar and add water.
Tip: You can replace mint with thyme.
Infuse Water With Cranberries And Lemons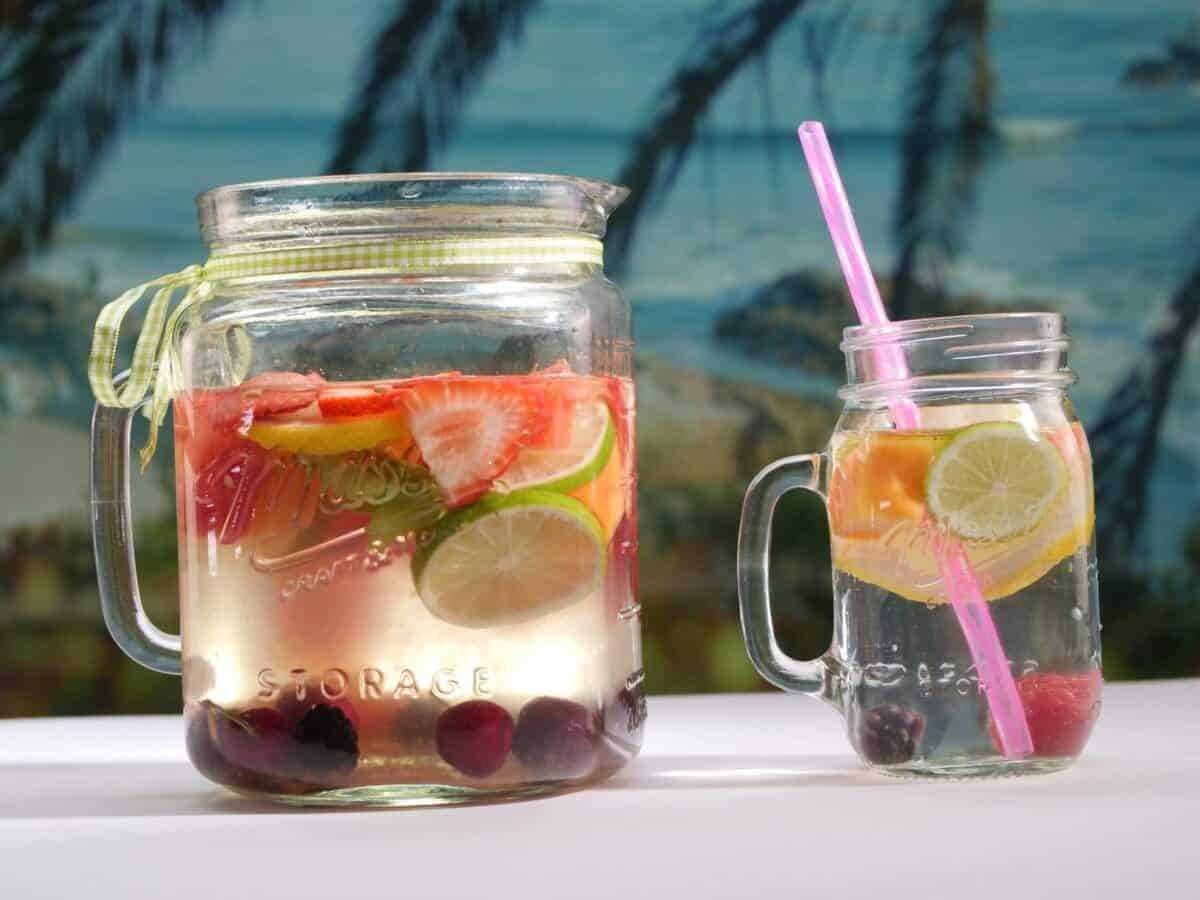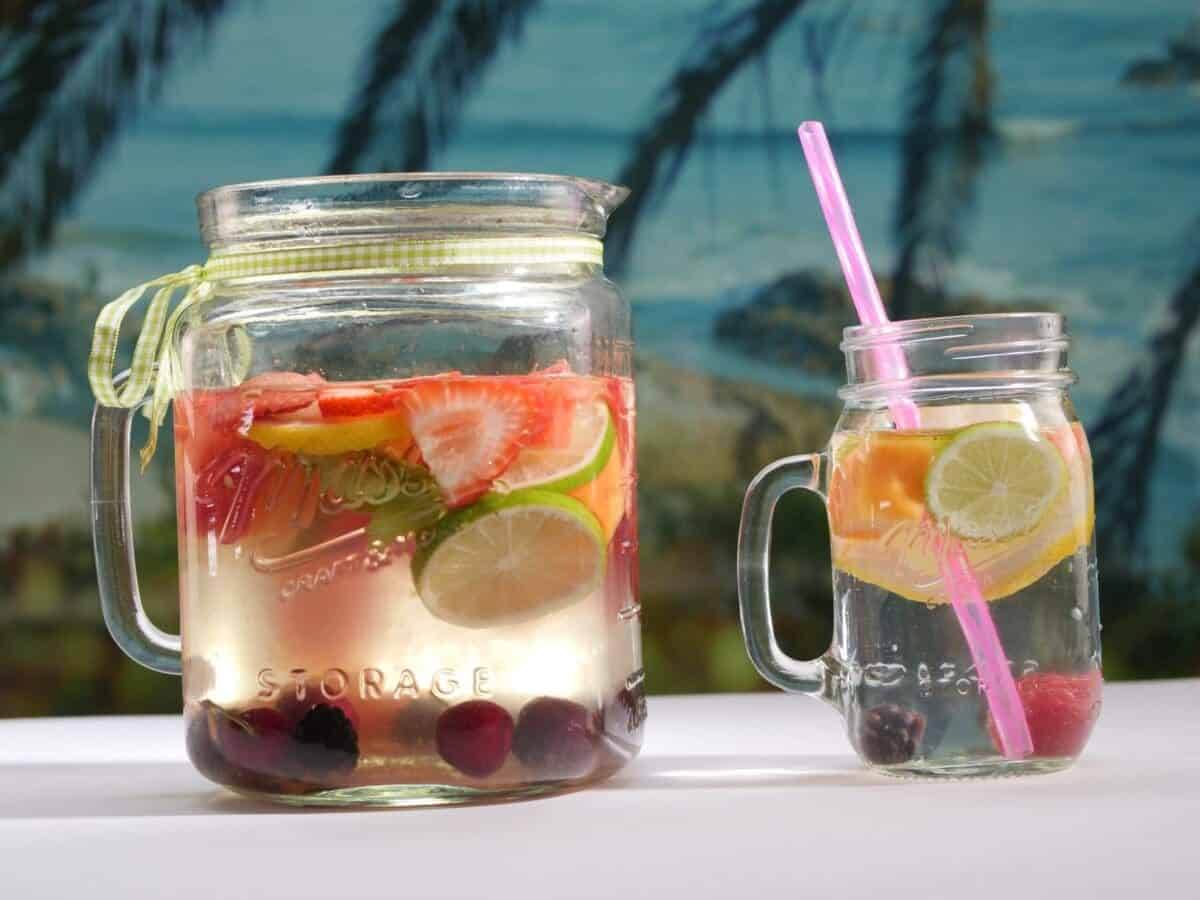 Cranberries will uplift the taste of water, and adding them with citrus fruit, lemon, gives a color burst to your water. Cranberries are great for oral health.
Take 8-10 cranberries and sliced lemon to make this recipe. You can add mint if you like. Add cold water after adding all ingredients to the jar and let flavors dissolve.
Grapefruit, Lime, and Mint Infused Water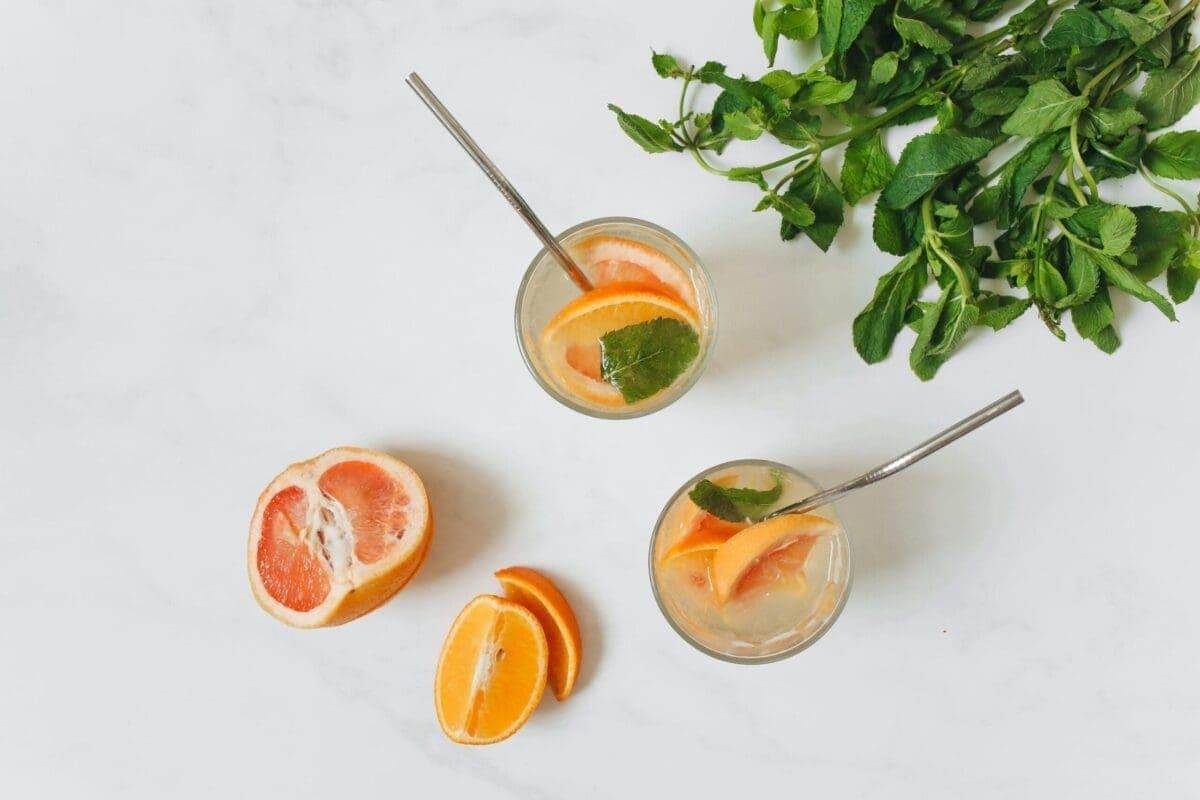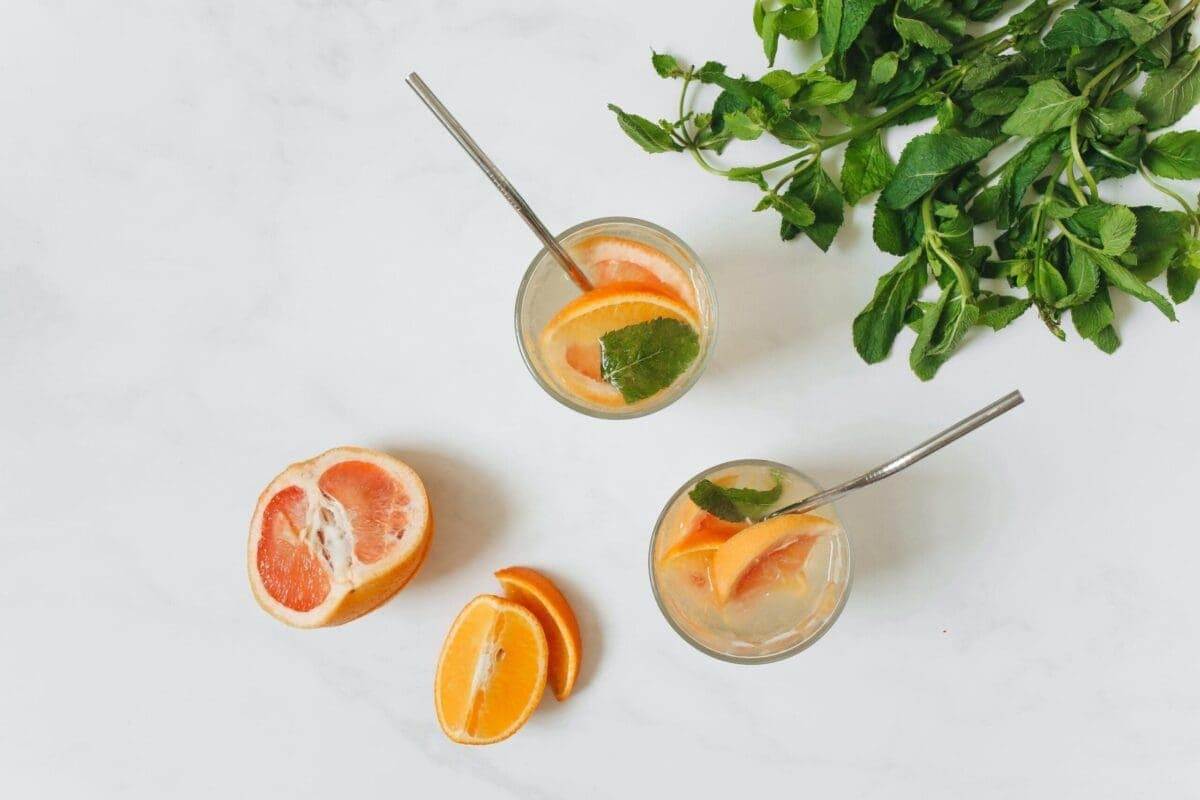 Try this recipe of grapefruit lime and mint. Grapefruit is great if you are planning to lose weight with other benefits.
Take a sliced grapefruit and lime. Pick leaves of mint from two springs. Follow the steps to infuse them in water.
Tip: You can also skip lime in the above recipe. Don't worry will still taste great.
These fruit-infused water ideas are great for summer evenings. Pineapple and strawberry perfectly combine to give your water a bit of color. Pineapples boost immunity and give you better digestion. They are enriched with iron, potassium, and vitamins.
Take half a cup of roughly chopped pineapple and 5-8 strawberries, add these to a mason jar, and pour water.
Infusing Water With Cinnamon and Apple
Apple is full of nutrients. One of the same as your coffee is the nicotine that keeps drowsiness away. Cinnamon is a spice with a flavorful aroma that aids digestion.
A sliced apple with a cinnamon stick is all you need. Let it sit for hours to get flavorful water that smells great too.
Go Green With Kiwi And Mint Infusion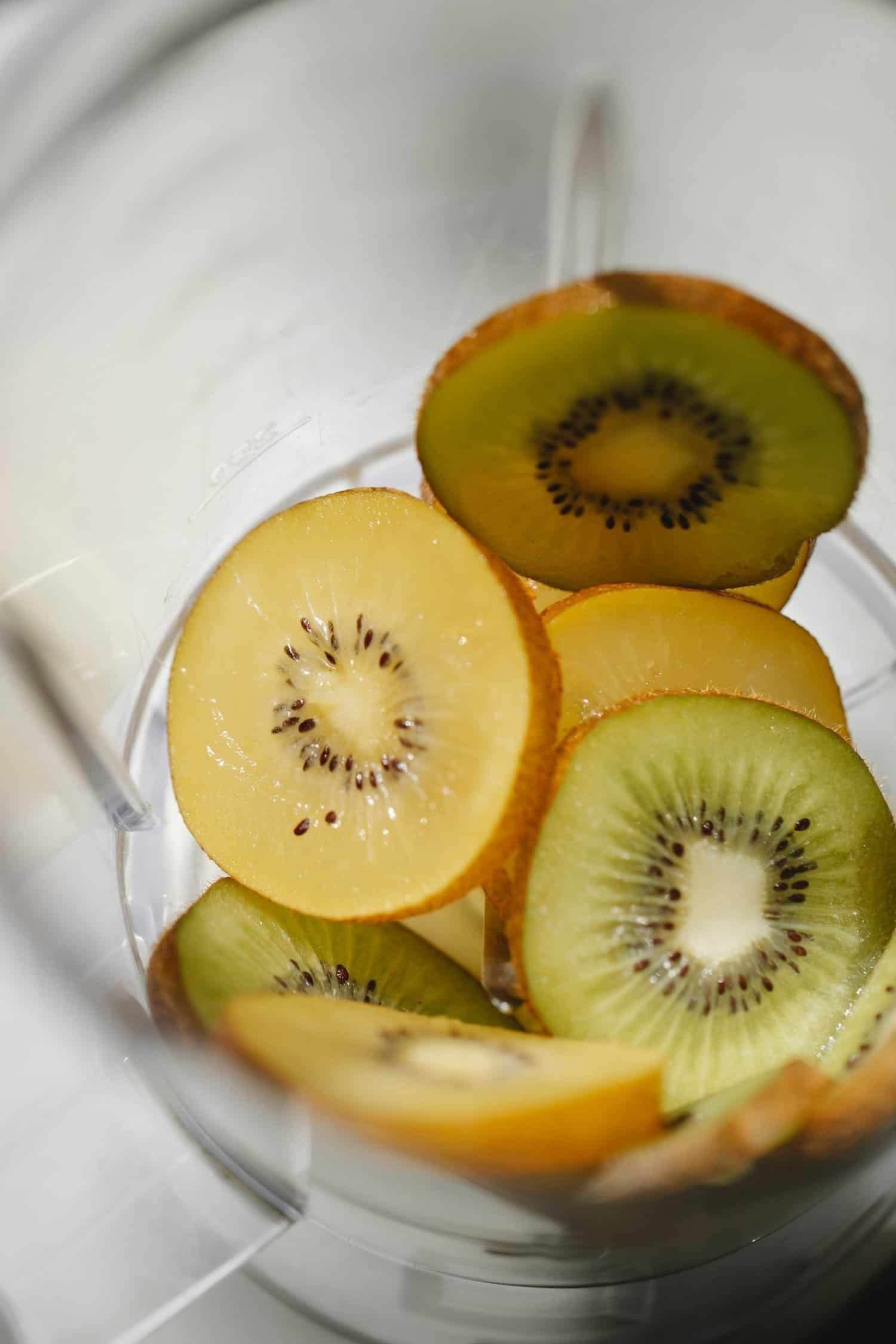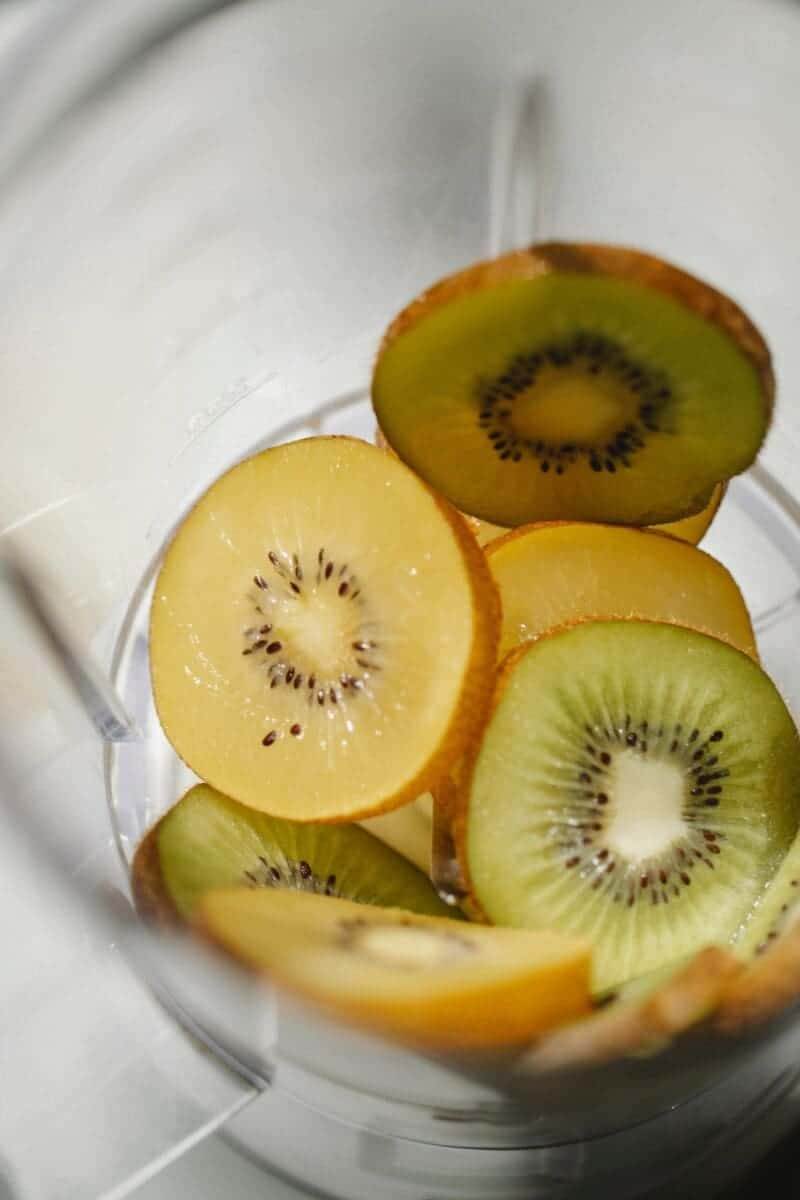 Try this all-green-infused water for your next party. Kiwi works for weight loss if you are looking for it. This high in fiber fruit is beneficial for your eyes.
Bring 1-2 kiwis, slice them and pick fresh mint leaves from 2-3 sticks. Drop these in an empty jar and, next, you know, water infusion.
Ginger, Lemon, And Mint Blast
It is going to be intense flavor water. Ginger is known for several wonders and benefits. Apart from being exceptional for the digestive system, it is gluten-free. It is an effective spice for your respiratory system.
Take a small piece of ginger and cut it into thin slices. Add sliced lemon and a few fresh mint leaves. Put all these in a pitcher and fill it with water.
This recipe is a complete cocktail of veggie, fruit, and herb.
Pomegranate will enrich your body with iron. It builds strong immunity. Carrots are a storehouse of vitamin k1, potassium, and a great source of fiber.
All you need to make this drink is a cup of pomegranate seeds, Julians of a carrot, and few mint leaves.
Place all the ingredients in the pitcher and fill the water in the jar. Let it sit overnight and drink this yummy cocktail; next day.
Honeydew And Watermelon Infused Water With The Goodness Of Sage
This melony drink will uplift your mood. It rejuvenates your skin. Honeydew melons are rich in nutrients that maintain healthy bones.
Sage relieves pain and headaches and is a great stress reliever.
To make this melony drink, you need one small watermelon, honeydew melon, and a few sage leaves.
Instead of cutting melons into pieces, use a scooper to scoop small balls out of melons.
Insert these small melon balls in a jar, add sage leaves, and finally add water to them to complete the recipe. Let this mixture settle overnight.
Short Of Ingredients? Try Single Ingredient Infused Water Recipes.
What if you forget to buy groceries? Or couldn't find your favorite fruits, veggies, or herbs in a nearby store. Still, you can make your infused drink.
5 Single Ingredient Infused Water Recipes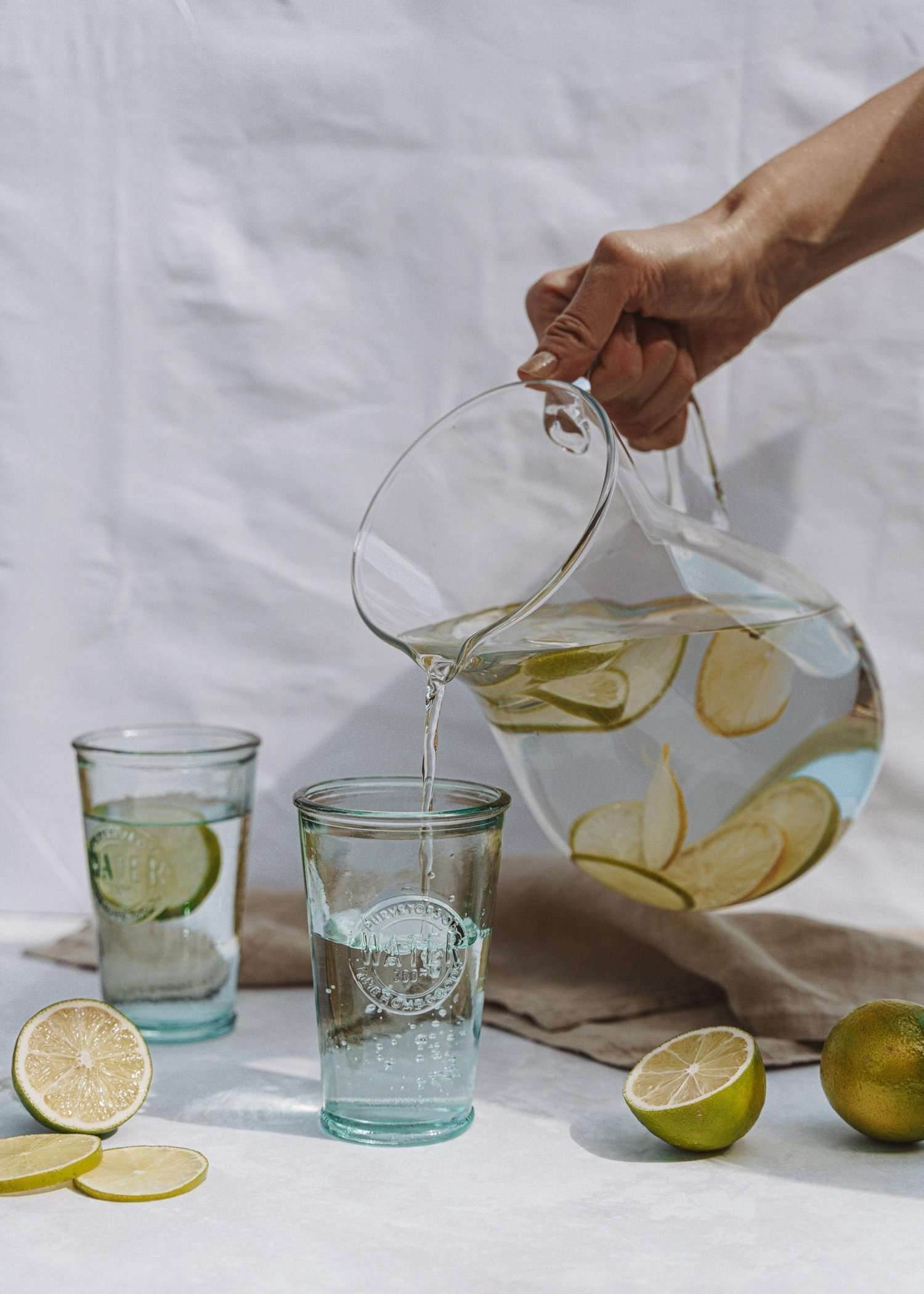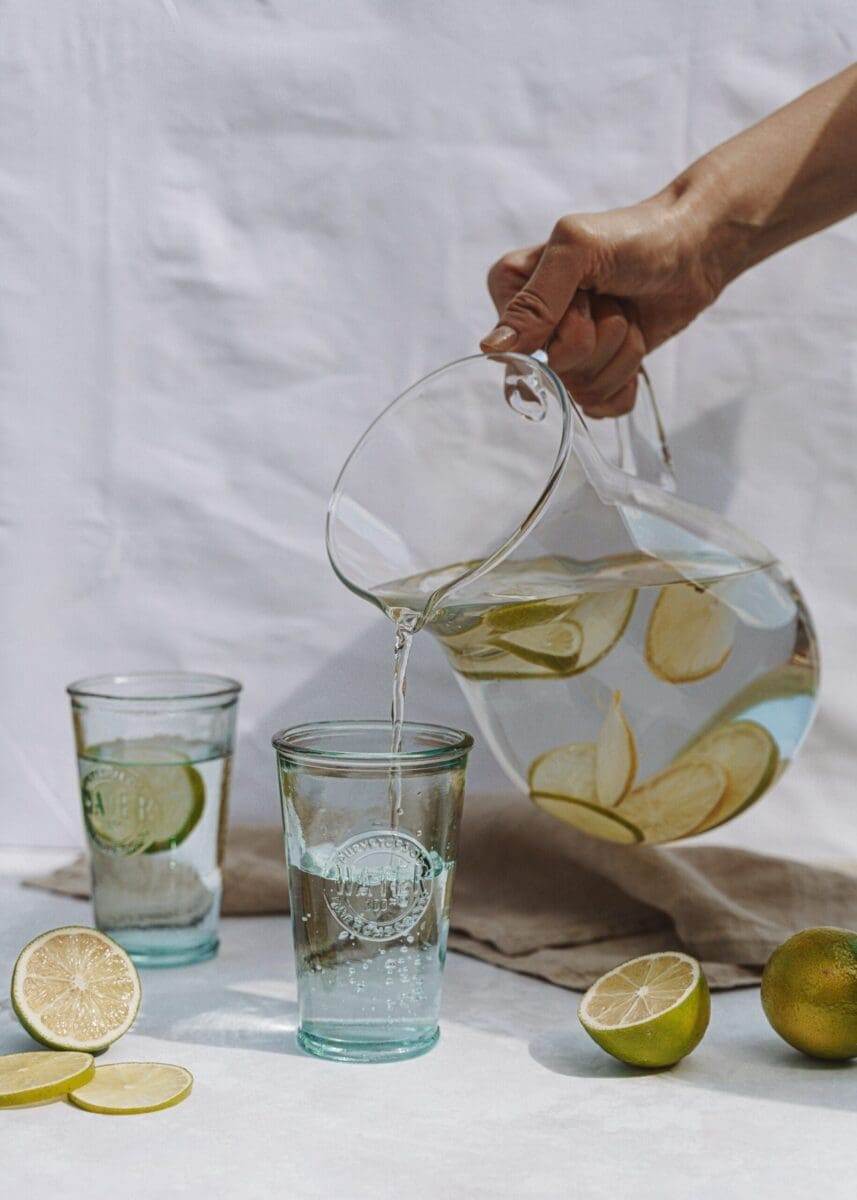 Infuse water with sliced lemons to give it a tangy twist. It is an alkaline recipe that regulates acid in your stomach.
Lemons are rich in antioxidants that work great for your skin.
Add sliced lemons to a jar and pour in water. Let it infuse for at least 4 hours.
Ginger Water For Digestion
Ginger is a common spice in the Indian kitchen. A study shows those who consume ginger daily are less prone to muscle pain after exercise.
Ginger is rich in antioxidants, has anti-nausea properties, and aids in weight loss.
Slice a small piece of ginger or cut Julienne, put it in a jar, and pour in water. Let it infuse overnight.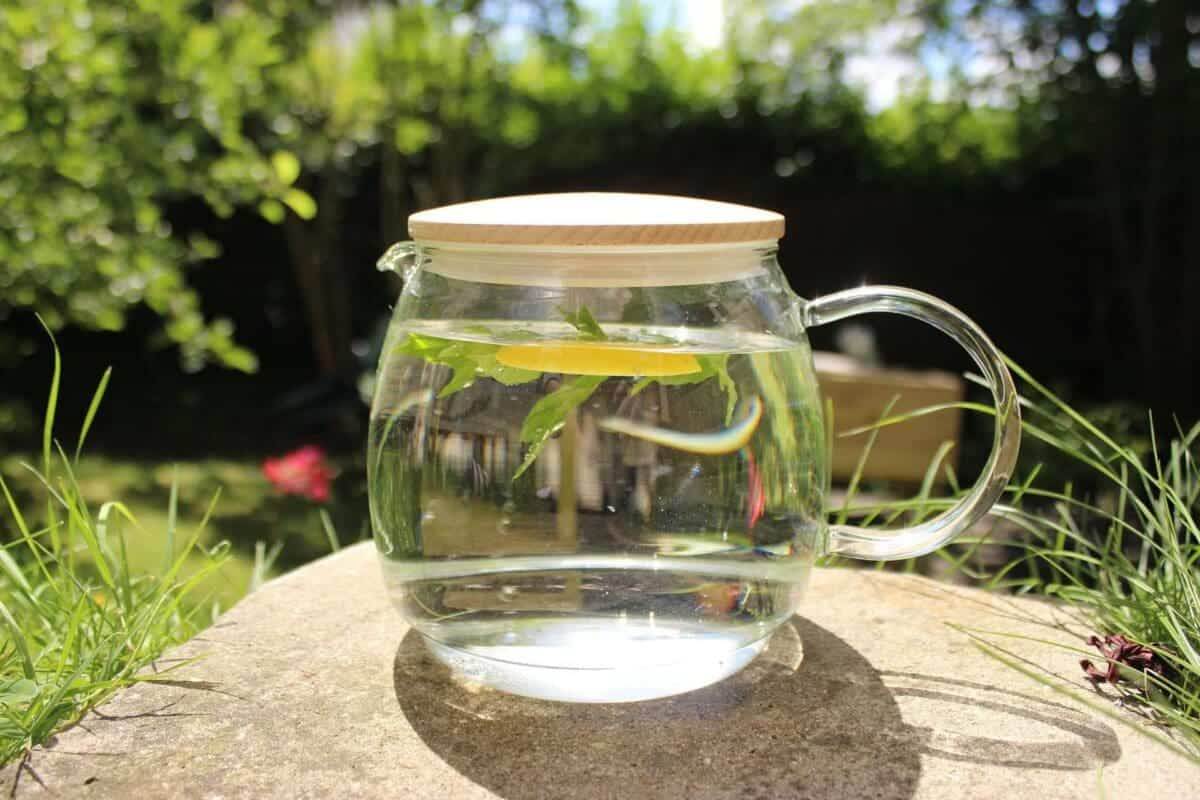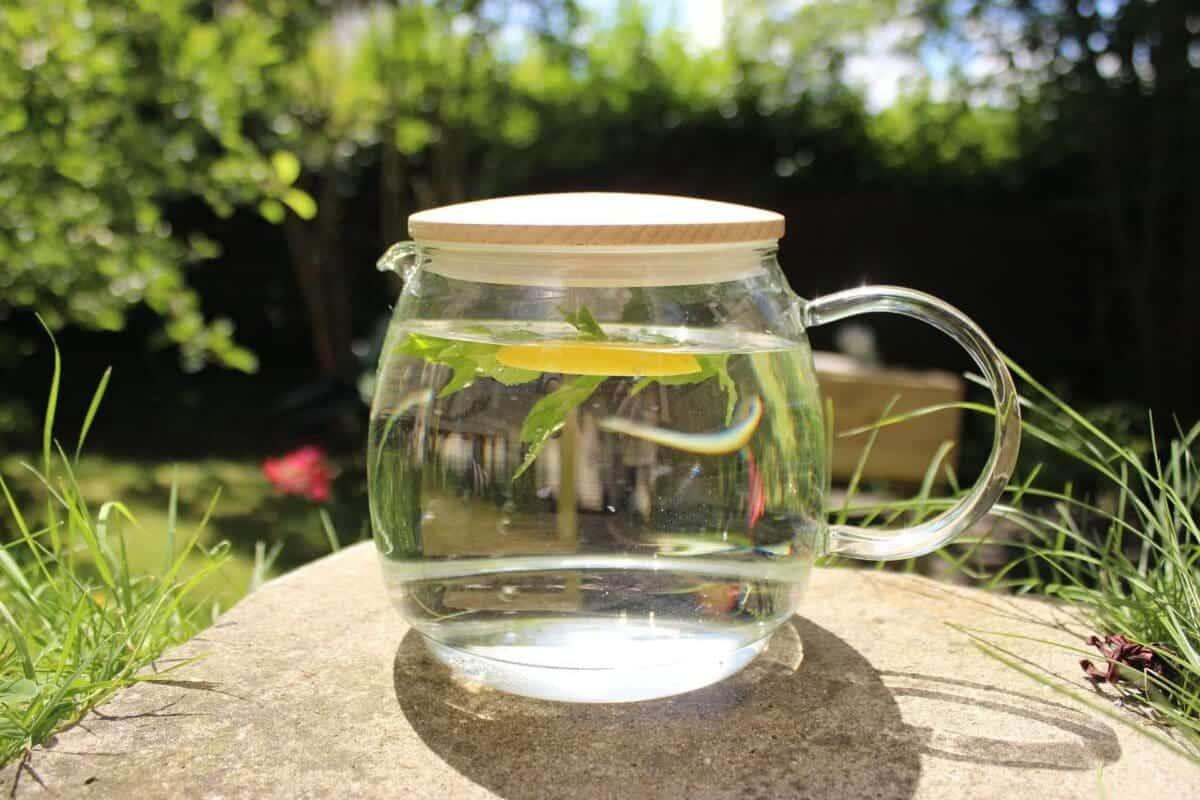 Mint infused in H2O is simply refreshing. It will uplift the taste of boring water to the next level. If you have mint leaves in your refrigerator, take them out to make this leafy water.
Take 2-3 mint springs and pick those leaves and remember to wash them properly. 1/4 cup leaves are enough. Take pitcher to add leaves and water, afterward wait for few hours. Serve it chill at hot noon. You can add a lemon slice at the corner of your glass.
You can infuse your glass of water with spice only. Yes, you can add cinnamon and make cinnamon detox water.
It tastes different, and cinnamon has been known effective in fighting with fat that goes hard. This immunity booster drink is excellent for PCOS. It has innumerable healing effects on your body.
Add 1-2 medium sticks of cinnamon to the jar, and then add desired water to soak overnight. The next day your drink is ready.
Infuse Lemongrass In Water
Lemongrass tea is quite popular. Lemongrass infusion is a must-try recipe for its exotic flavor. But, on days when you want to skip tea, try lemongrass-infused water.
Lemongrass is packed with vitamins, calcium, and iron.
All you need is two stalks of lemongrass. Put them inside the jar and, and then flow in the desired water amount. Let this combo sit overnight.
Can You Reuse Ingredients Infused In Water?
You can eat those water-infused fruits in your drink, but they will not taste the same. Those pieces of fruits have transferred their essence to the water. Therefore they will taste dull. So mostly, people discard the leftovers of water infusions.
Can You Freeze Infused Water?
Yes, you can freeze your infused water recipes. You can pour these into your ice tray and make infused water ice cubes.
You can also use frozen fruit for any fruit-infused water.
 How can you use them? 
These ice cubes are easy to use. Just drop in 2-4 ice cubes in your glass and, your infused water drink is ready within few seconds.
How long can you use them?
As your homemade infused water recipe will stay in the freezer, you can use them for weeks.
It is an option if you want to store it for weeks. Well, you can prepare it a day or two before your party and can get instant infusion in your plain H2O.
Infused Water Recipes In A Wrap
The super delicious infused water recipes add to the nutritional value of water. Infuse your water with small pieces of fruits, veggies and adding in herbs have numerous health benefits. Apart from adding flavor to your water, it keeps you energetic.
But while trying these recipes, you can switch the flavors to get maximum benefits. Fix days to add fruits and, some days you can only work with herbs also.
In the end, one must try these healthy homemade drinks and can witness some evident benefits.
Let us know if you've tried any of these infused water recipes and how your experience was in the comments below!
Our content is medically reviewed periodically by professionals for accuracy and relevance. We pride ourselves on our high-quality content and strive towards offering expertise while being authoritative. Our reviewers include doctors, nurses, mental health professionals, and even medical students. -----------------------------------
Any information found on the site does not constitute legal or medical advice. Should you face health issues, please visit your doctor to get yourself diagnosed. Icy Health offers expert opinions and advice for informational purposes only. This is not a substitute for professional medical advice.